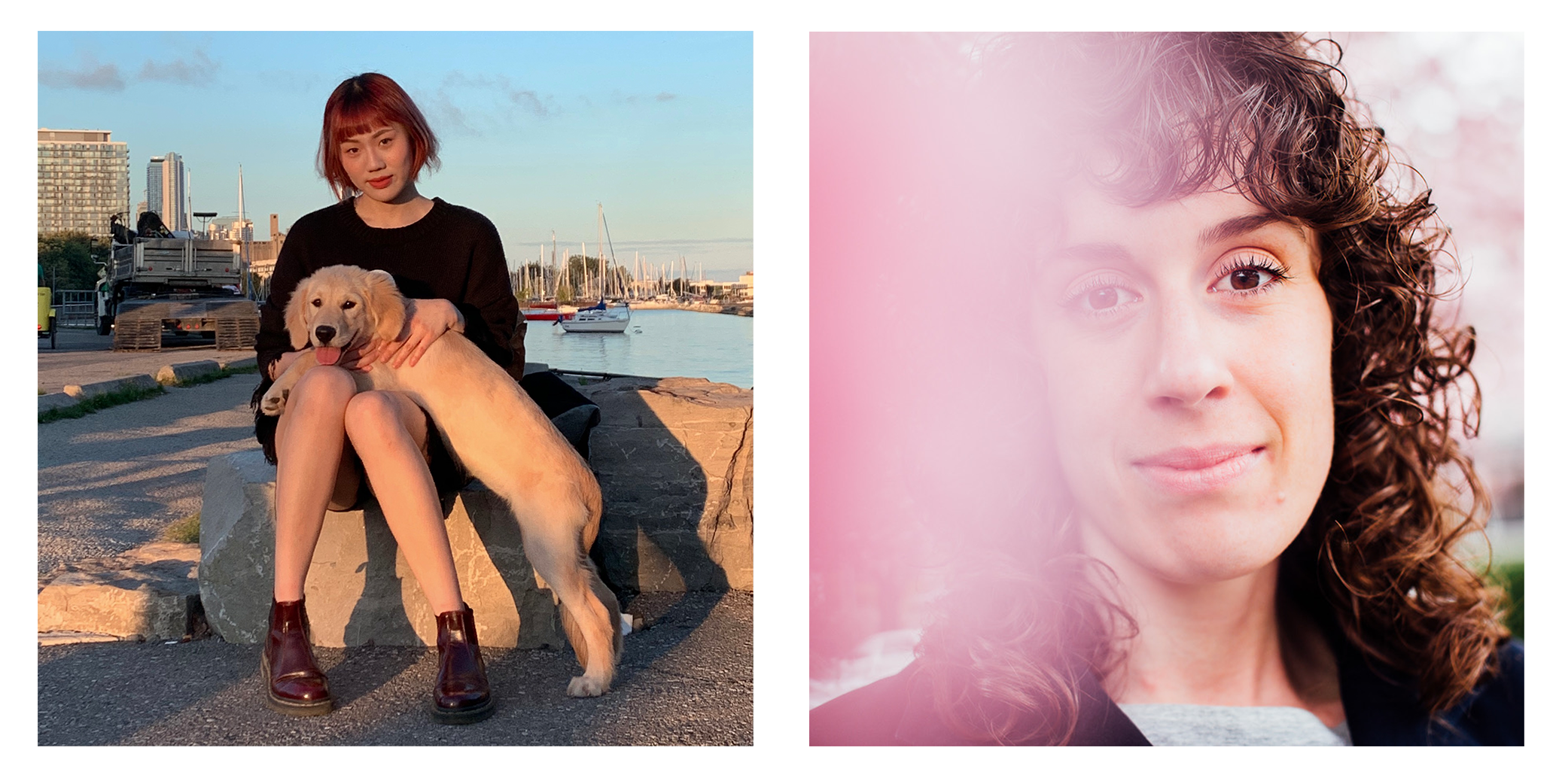 We're excited to announce Yuhan Zheng and Avalon Mott as the recipient of the 2023 Critical Distance Centre for Curators Public Art Billboard and Exhibition Essay Career Launcher! Yuhan Zheng's work "Round and Full" is now on view at 180 Shaw Street and a commissioned essay by Avalon Mott is available to read on criticaldistance.ca . 
Yuhan Zheng is a lens-based artist living in Toronto. Yuhan's work is grounded in her daily experiences and her approach mainly involves performance and self-portrait. She is interested in investigating the ambiguity of the boundary between the virtual and the real. Through practice, she seeks to reveal the intricacies of navigating identities and finding a sense of belonging in a diverse, constantly changing world. Her artistic interests also extend to the intergenerational relationships within her own family and the relationship between materiality and spirituality.
Website: www.yuhanzheng.format.com
Instagram: @hanzyh_
Avalon Mott (she/her) is a curator, lens based artist, and arts administrator originally from Vancouver BC, now calling Toronto/Tkaronto home. She was a Co-Founder of FIELD Contemporary (Vancouver) and is the current Director of Xpace Cultural Centre alongside being a recent graduate from OCAD U with her MFA in Criticism + Curatorial Practice. Avalon's curatorial practice is rooted in supporting emerging and under-represented artists. Her thesis research explores the curatorial methodology of exhibitionary affect and how when applied, it can aid in creating moments to feel in an exhibition by encouraging relational experiences between the viewer and the works on display.
Website: www.avalonmott.com
Instagram: @avalonmott
*Photo Credit: Amanda Palmer
Critical Distance Centre for Curators (CDCC), is a not-for-profit gallery, publisher, and professional network devoted to the support and advancement of curatorial inquiry in Toronto, Canada, and beyond. With a focus on critically-engaged, collaborative, and cross-disciplinary practices, underrepresented artists and art forms, and community outreach and education in art and exhibition-making, Critical Distance is an open platform for diverse curatorial perspectives, and a forum for the exchange of ideas on curating as a way to connect, engage, and inform people and publics across cultures, disciplines, geographies, and generations.
Since 2016, Critical Distance has programmed the billboard outisde their former home at Artscape Youngplace located at 180 Shaw Street between Dundas and Queen streets. 

Learn more about our Career Launchers at: https://careerlaunchers.format.com