OCAD University will celebrate Black History Month, this year, through Black Richness: The Untapped Potential of Our Ancestry, an exhibition which addresses what Black Richness means to our community in regards to economic, cultural and ancestral wealth, while reflecting on where we are today. If we must move forward we have to address the past.
The exhibition, curated by students of the OCADU BLXCK ASSOCIATION, Ehiko Odeh and Kaylee Meyer, features 15 Artists, who through different mediums, explore themes of Blackness in Canada, from different parts of the world, Black wealth, employment, culture and tradition, education, the effects of colonialism and how it affects black identities alongside stereotypes of black people, while aiming to celebrate the present.
The exhibition is spread throughout multiple locations on the OCAD University campus: the Main Lobby at 100 McCaul St., and the Ada Slaight Gallery on the 2nd Floor of 100 McCaul St.
Opening Reception
Friday, February 1st 5:30 p.m. – 11p.m. 100 McCaul St. Main Lobby
Timeline of the Opening Night Opening and arrival of people from 5:30 p.m.
Ceremony 6:00 p.m. – 6:35 p.m.
Art, Social, Food & Music 6:35 p.m. – 11p.m.
Part 2 of Black Richness Exhibition Available
Monday, February 18th – March 1st 100 McCaul St. 2nd floor Ada Slaight Gallery
Black Richness is generously sponsored by the OCADU Student Union Grant, Faculties of Art, Design & Liberal Arts & Sciences, Office of the President and OCADU Diversity, Equity & Sustainability Initiatives.
Date
-
Venue & Address
100 McCaul St. lobby and Ada Slaight Gallery
Department
Image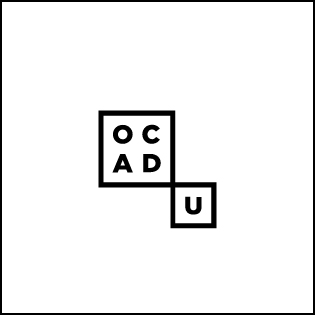 Poster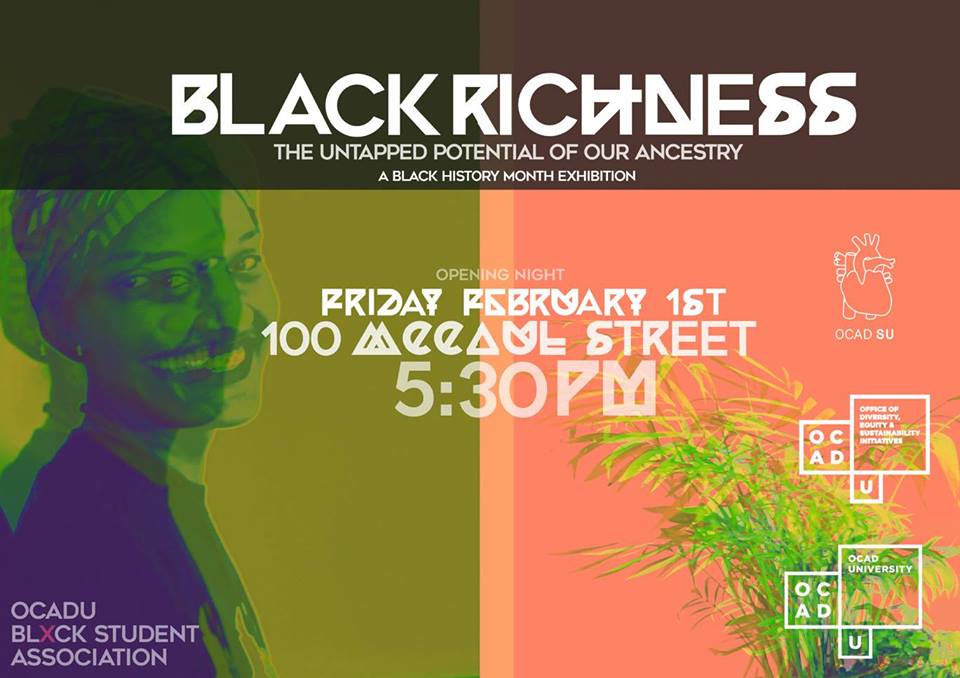 Keywords