Jihee Min selected for Public Art Mentorship
OCAD University's alumna Jihee Min is the selected artist mentee for a Public Art Mentorship launched by The Sustainable Thinking and Expression on Public Space (STEPS) Initiative, a charitable organization that works with large scale public artworks, along with Brad Golden + Co.  There were more than 125 applicants from across the country.
The Public Art Mentorship will run until December 2019, giving Jihee Min the opportunity to develop a full understanding of large-scale public artworks while gaining valuable portfolio-building experience. The program is managed under the mentorship of Steve Driscoll, a Canadian artist who has a contemporary approach regarding traditional Canadian landscape.
Jihee Min received a BFA with Honours in Sculpture & Installation from OCAD U in 2005. She uses her own experiences to explore the idea of identity and cultural dislocation. The artist works with a wide range of media such as drawing, performance and photography and has received many grants, awards and scholarships.
Click here to learn more about Jihee Min's work.
Jennifer Fryer and Rosena Fung develop art panel in St. James Town
OCAD alumni Jennifer Fryer and Rosena Fung have developed an art panel for Tridel Corporation in partnership with The PATCH Project (under the STEPS Initiative) and the students of Art City, a charitable organization that offers after-school art programs to kids residing in St. James Town.
The project titled "Our City, Our Home" celebrates Toronto and the St. James Town's neighbourhood. With joyful colours, the art panel celebrates the differences and similarities of residents and visitors of the area. The work is part of the St. James Town Cultural Plan,  that uses temporary public art initiatives to engage local residents.
Jennifer Fryer studied Illustration at OCAD U and her work has appeared in prominent news outlets such as the National Post and the Toronto Star. Rosena Fung is also an OCAD U Illustration graduate and her work has been included in major news outlets such as The Globe and Mail and The Boston Globe.
Click here to learn more about Jennifer Fryer and here for Rosena Fung's work.
Faculty of Art
Image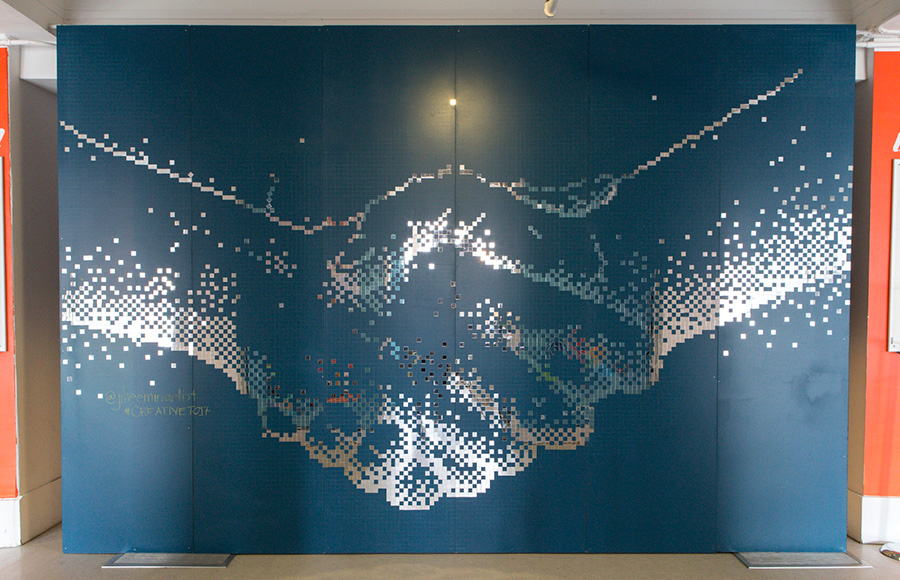 Keywords
Poster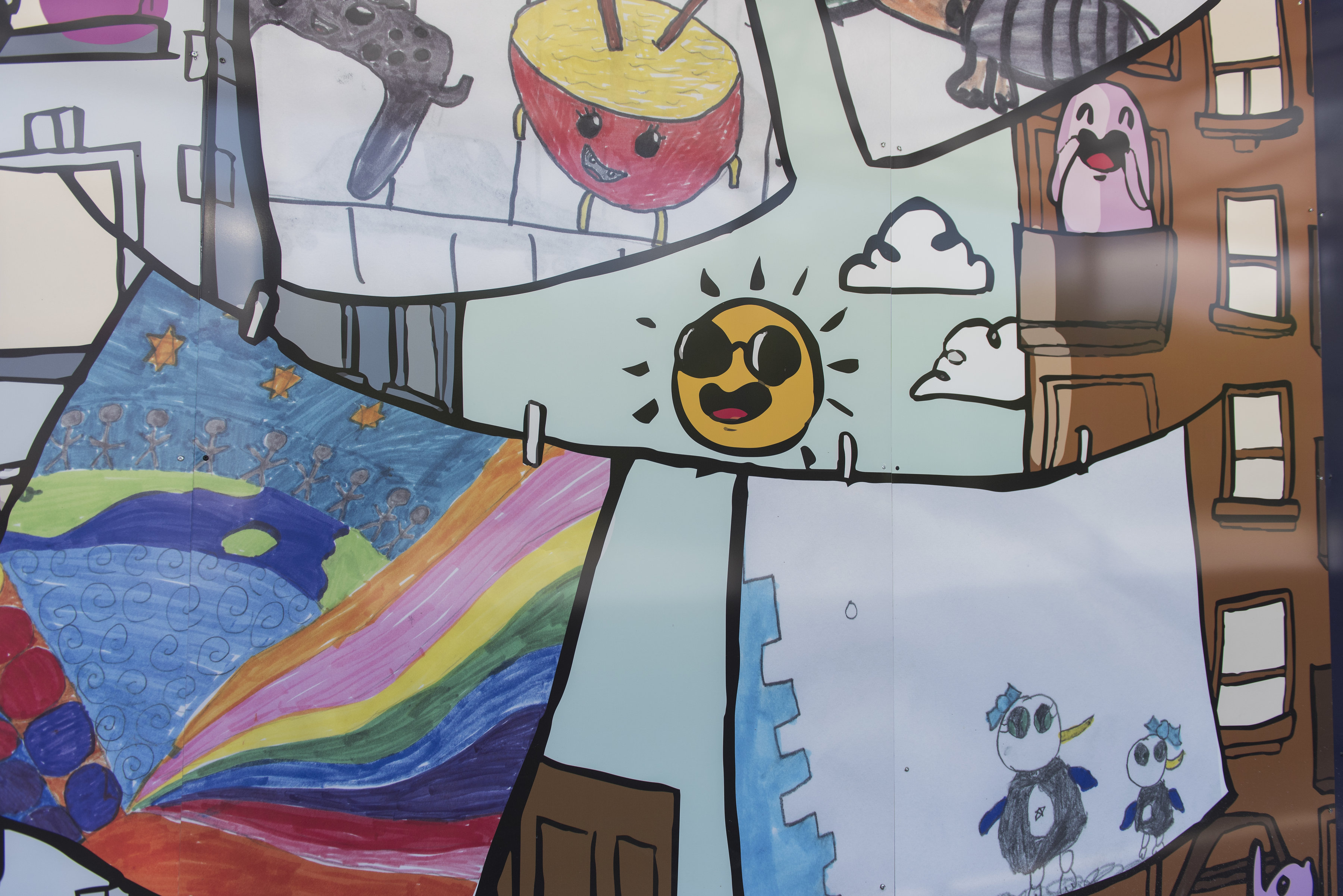 Date