All images courtesy of Katya Koroscil.

Art, design and sustainability intersect in a new project from DESIGNwith, a design lab founded by OCAD U Associate Professor Ranee Lee and created in partnership with  OCAD U and Cadillac Fairview, where designers are creating fashionable upcycled tote bags and purses from old OCAD U banners.

The DESIGNwith lab incubates ideas and seeks to find new ways to design waste for the circular economy and social innovation. Now, creatives at the lab are recycling old OCAD U banners that hung on McCaul Street from 2013 until 2021.

The DESIGNwith creative collective and two women who are part of the Regent Park Sewing Studio are co-designing and producing functional bags and pouches from the old banners.

"DESIGNwith has found a new purpose for old OCAD U banners which may have ended up in a landfill," says Lee.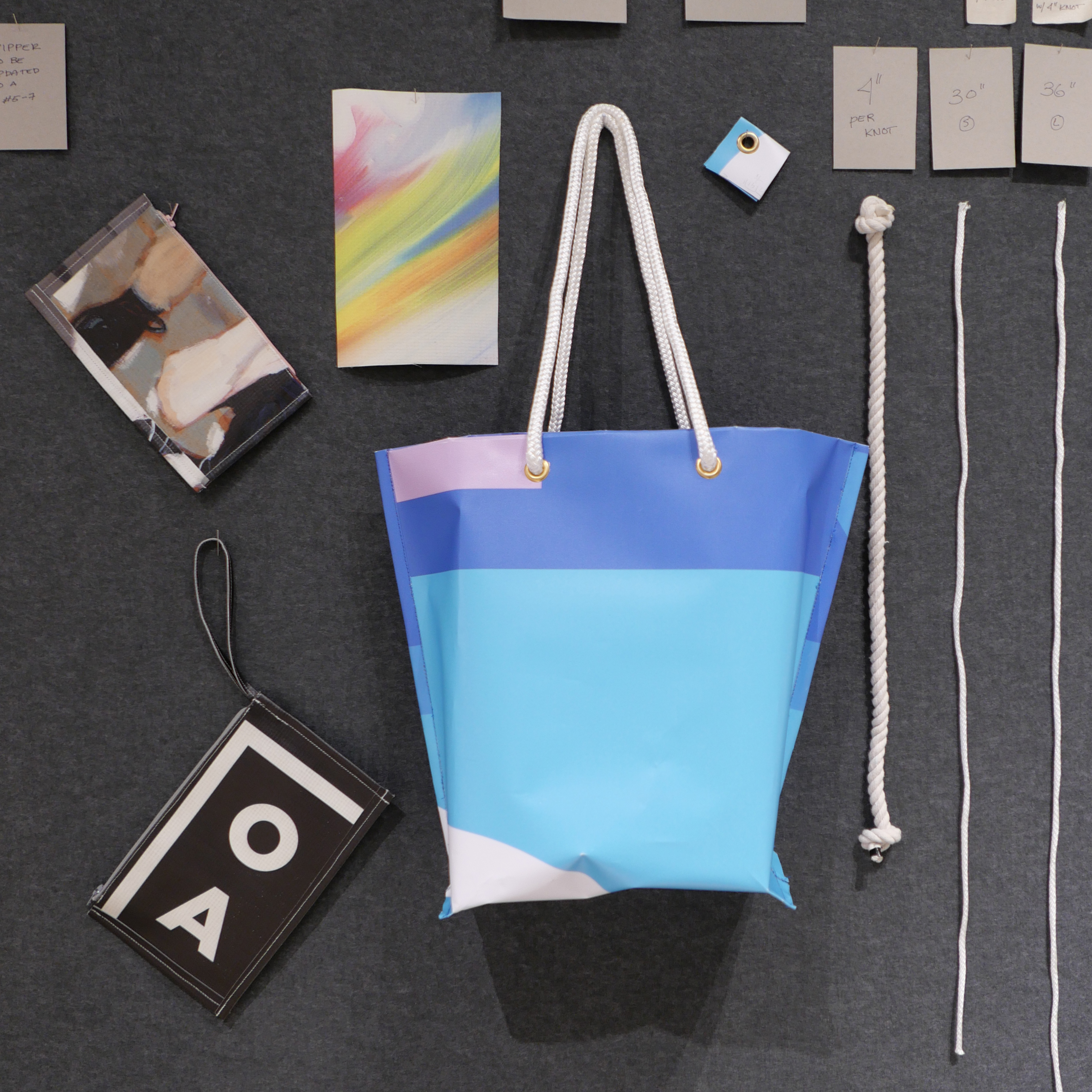 "The goal is to repurpose the banners for social good and environmental sustainability, while incorporating design elements informed by the material to create one-of-a-kind, artful and practical bags. I am excited to see this project come to life to show how designers can close local loops with our community using existing waste streams," adds Lee.

The banners feature work by OCAD U 2013 medal winners Erin Loree, Marc O'Brien and Theresa Duong. DESIGNwith brings new life to their works of art in support of OCAD U alum and the future of design for social innovation.

The collection will be sold on Nov. 25 from 10 a.m. to 6 p.m., and Nov. 26 and 27 from noon to 5 p.m. at a pop-up shop located in the DESIGNwith lab on Level 2 in the CF Eaton Centre (between the Dundas Street station entrance and Canadian Tire). Prices range from $15 for a prototype pouch to $75 for a shopper tote. Cash and e-transfer will be accepted.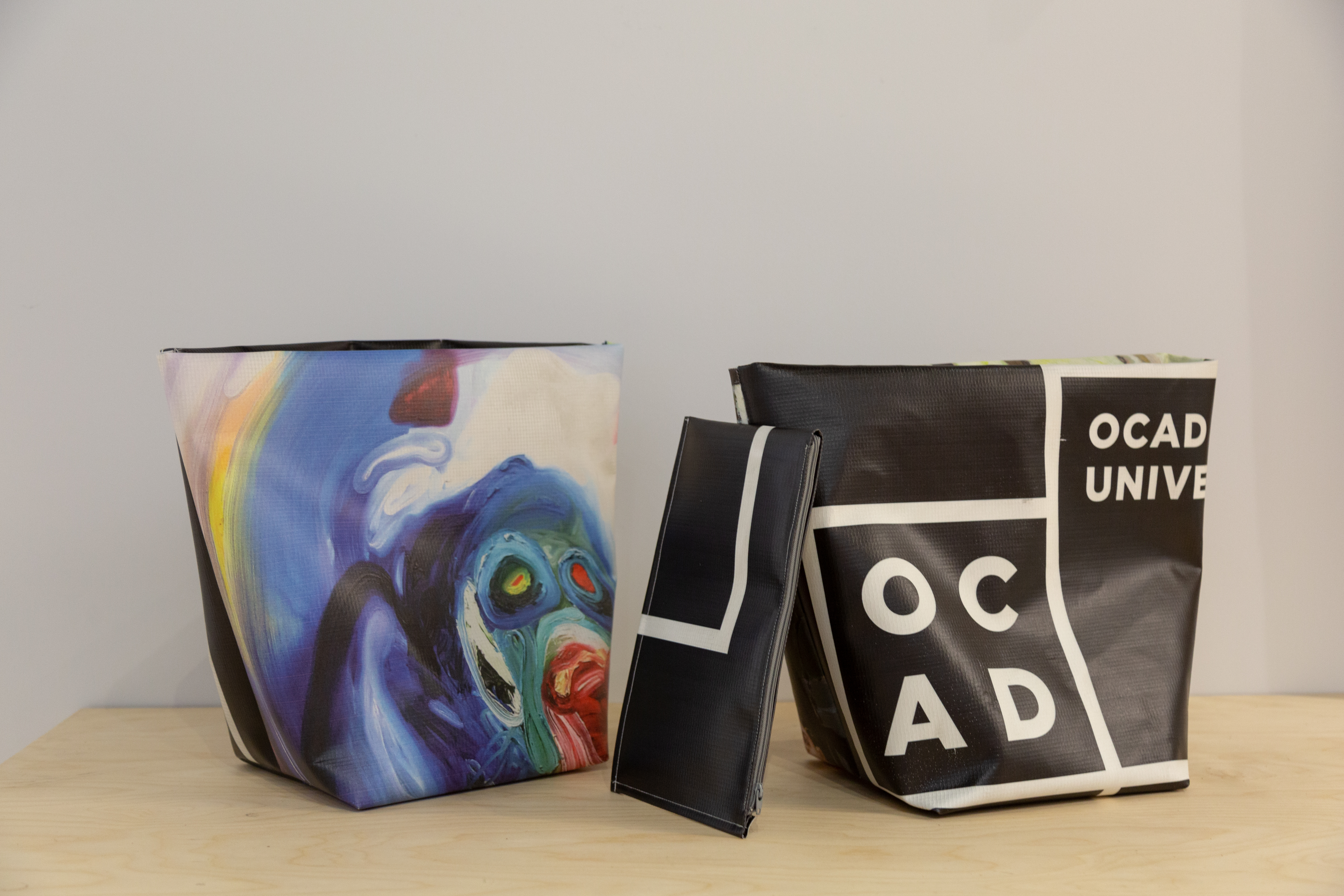 About DESIGNwith

Founded by OCAD U Associate Professor Ranee Lee, DESIGNwith is a partnership with OCAD U and Cadillac Fairview (CF) that brings together a diverse range of designers, students and community members where people can learn more about the impact of design in our everyday lives.

Located on Level 2 in the CF Eaton Centre, the incubator is a 635-square-foot studio built with 40 per cent repurposed materials thanks to the thoughtful design from partners Design Workshop Architects. These elements were salvaged from previous CF Eaton Centre storefronts, including the front doors, windows and track lighting. 

DESIGNwith seeks to share the learnings of the design process and ways to disrupt the economy through research, workshops, seminars and exhibitions for positive social good and the circular economy.