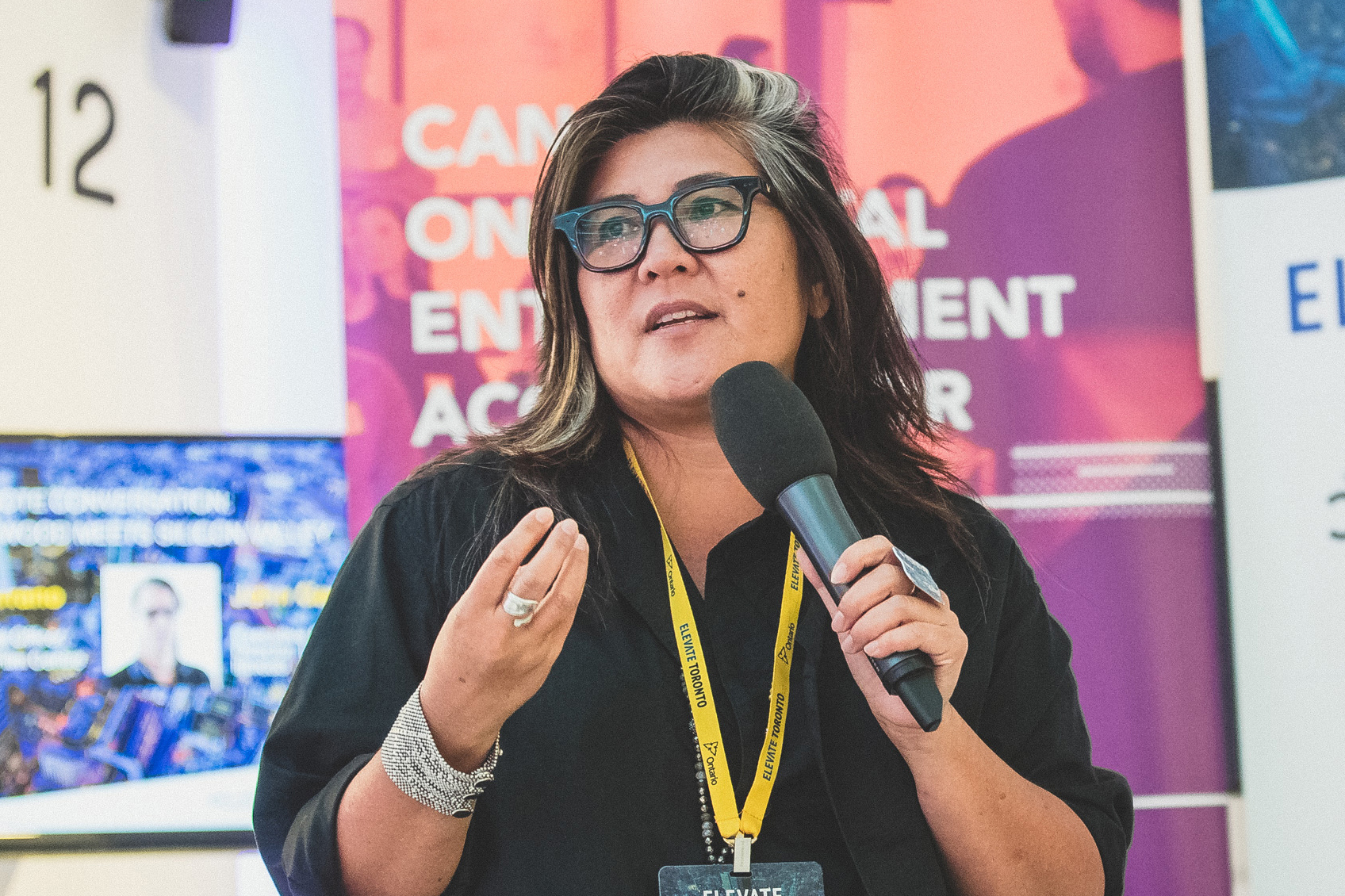 President and Vice-Chancellor Ana Serrano
Ana Serrano is an innovator and global visionary leader in digital media who joined OCAD University on July 1 as its new president and vice-chancellor.
The winner of the Digital Media Trailblazing Award at the 2016 Canadian Screen Awards, Ana brings more than 20 years of experience building award-winning digital products, securing public and private sector investment, creating strategic alliances and starting new ventures.
She has a strong sense of the value of art and design education and research coupled with a record of success effectively managing financial resources and high-performing teams. She has also been an adjunct professor at OCAD U, advising students in the Digital Futures graduate program, and led the formation of the Canadian Film Centre and OCAD U partnership that began in 2011.
When talking about what led her to her new role, Ana says: "My entire career has focused on serving creators – from facilitating the development of their creative practice, to building programmatic infrastructure to turning their practice into sustainable careers and businesses.
"I think the prospect of being able to take my skills, experience and networks to serve OCAD U and a more expansive community of artists, designers, strategists, curators, writers, thinkers and critics really appealed to me. And now, as we make our way through this post-COVID-19 world, we will all rely on the ingenuity and creativity of these makers and thinkers because I think they will lead the way into our just recovery."
On rebuilding Ontario's economy, Ana says it will require the capacity, aptitude and creativity of the public sector to design policies that will increase business, consumer and citizen confidence. She says the private sector will need to potentially reimagine the notion of value, and be open to new business models and that the not-for-profit sector will need to collaborate in ways they never thought possible and with partners they've never worked with before, including civil society.
"I'm not sure there is a precedent on how our economies and societies will be rebuilt this time around. What's clear though is that we will need "out of the box" thinkers, doers, creators, and co-conspirators," she explains.
"There is no better preparatory experience and/or organization to develop these kinds of leaders than an art and design university. OCAD University will be a leader in rebuilding the economy because we are educating the next generation of creative leaders who are best suited to solve the challenges we face today," says Ana.