OCAD U student Trinity Leon (middle), alums Will Selviz (far right) and Jenny Chen (far left) share their experiences as successful entrepreneurs during Global Entrepreneurship Week. All photos courtesy of owners.
OCAD U students and alum are no strangers to creating rewarding careers out of what they love. 
For Global Entrepreneurship Week from November 14 to 20, OCAD U interviewed three entrepreneurs from its community to share their experiences in building a business. From start-up to success, here's how student Trinity Leon, and alums Will Selviz and Jenny Chen are making an impact.
Trinity Leon and Rugs by Trin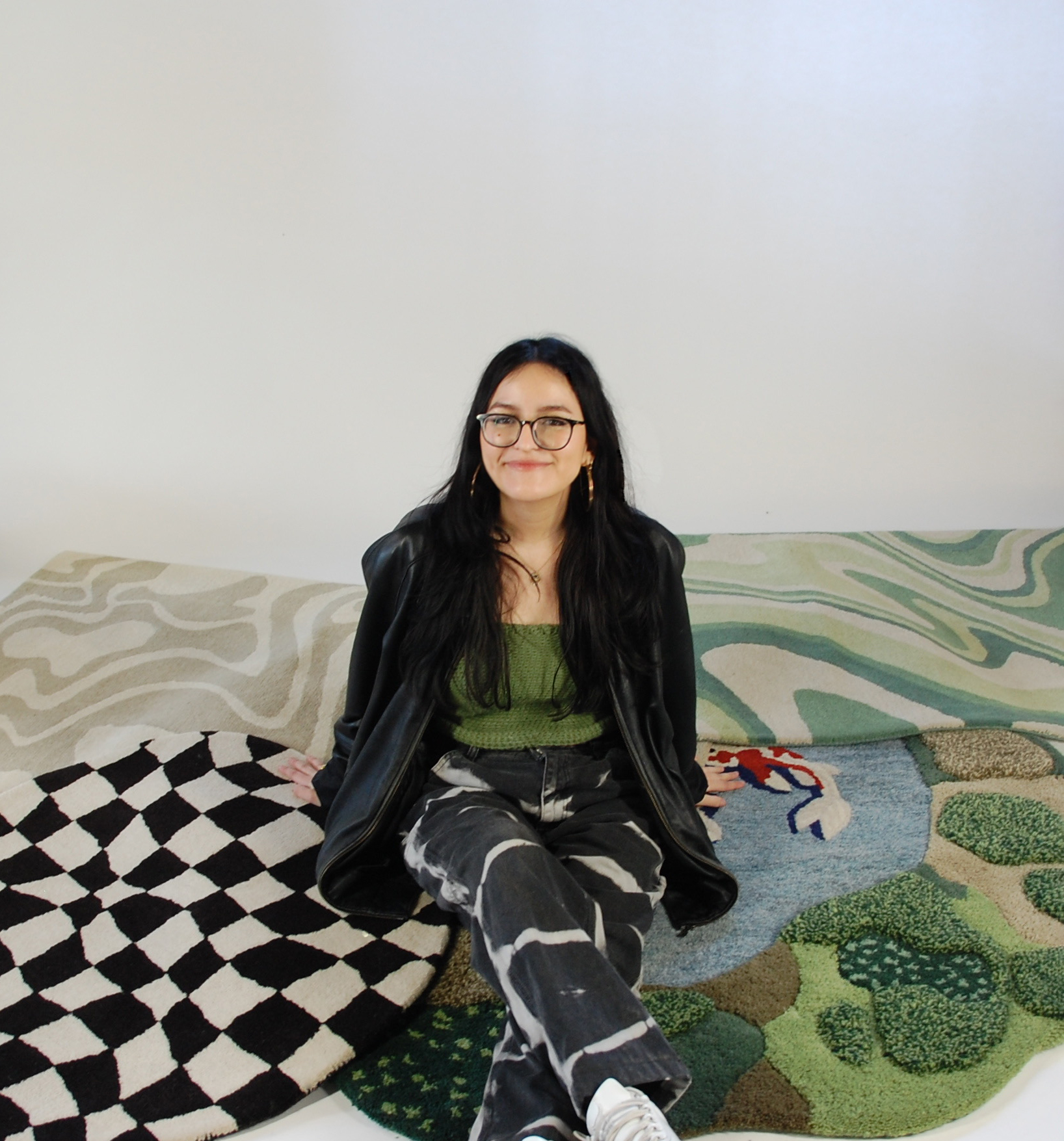 Trinity Leon is a fourth-year Advertising student who started Rugs by Trin as a quarantine hobby in November 2020, when she wanted a rug for her room and decided to make it herself. Her business scaled when her friends started asking for custom rugs, too—she kept making them, and her friends kept asking. Now, Leon boasts such clients on her resume as the Toronto Maple Leafs and Immersive Van Gogh and has made more than 500 pieces.
Will Selviz and RENDRD Media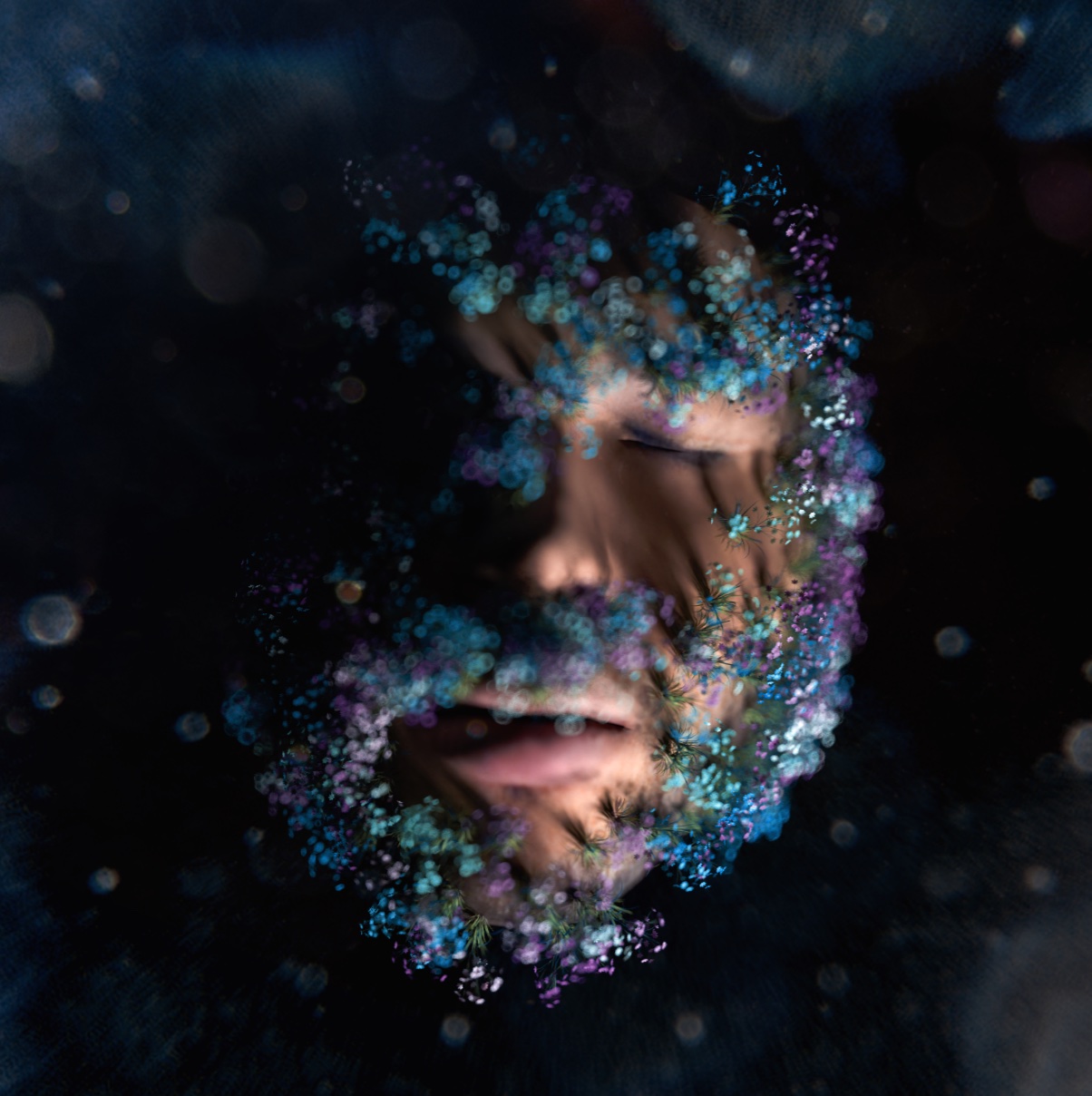 OCAD U alum Will Selviz started RENDRD Media in late 2019 while he was still a student, completing the Digital Futures graduate program in 2020. RENDRD Media is a Black-led 3D animation studio with mammoth clients such as Nike, Microsoft and Universal Studios. Selviz also created the RENDRD Foundation in 2020, a non-profit that aims to provide participants—primarily from underrepresented I-BPOC communities—with direct access to industry standard equipment and programming. 
Jenny Chen and Miss Jenny's Studio
A 2016 OCAD U Drawing and Painting alum with a minor in Illustration, Jenny Chen has found success in exhibitions—and in her business, Miss Jenny's Studio. Chen founded the studio in 2020, where she leads a team of six teachers to offer art programs for children online. For the past few months, Jenny and her team have facilitated classes for an average of up to 700 learners per month.
In conversation with Trinity Leon, Will Selviz and Jenny Chen

What inspires your business?

Trinity: Rugs by Trin believes that your home is a reflection of who you are. By creating original pieces you won't find anywhere else, we help enhance and personalize your environment. Each piece is carefully crafted and designed to be both timeless and expressive. Each item is meticulously handmade to produce works of art that may be enjoyed in your home, with an emphasis on nature, organic shapes, and abstract simplicity.

Will: Working in both photography and animation, I noticed that there was a pattern with barriers of entry to the technology and tools to become a digital creative, especially for underrepresented communities. I aim to make these career paths more accessible for all by working with and providing technology for I-BPOC artists through RENDRD Media and the RENDRD Foundation.

Jenny: I have always been interested in art therapy, mainly due to how my practice was therapeutic to me. I stumbled upon teaching gigs with various non-profits when I was looking for ways to monetize my fine art background and ended up loving it because of its connection to helping others benefit through art. 
What role has OCAD U played in supporting your entrepreneurship?
Trinity: By offering possibilities for its students, OCAD U has been a huge supporter of my company. For instance, by letting us know about potential events and by supporting Rugs by Trin and many other artists at the Toronto Art Fair.

Will: Entrepreneurship is built into OCAD U's Digital Futures program through classes and the Design4 co-op program. At OCAD U, I found a community that supported me in thinking more critically about what problems technology could solve in the future. In the past few years alone, the technology I work with in VR, AR and 3D animation has evolved and generated larger demand.

Jenny: I experimented with different mediums at OCAD and developed my fine art skills.

What's next for your business?

Trinity: My main goal for Rugs by Trin is to one day sell my pieces at a physical retailer or have my works shown in a gallery so that people can view my work in person.

Will: A lot of the work I did at OCAD U was installations and experiential pieces that fused technology and design, so I plan to. I just exhibited at Nuit Blanche and I was able to use those muscles from the Digital Futures program to get back to creating in real life as opposed to being solely virtual. RENDRD has been mostly digital and screen-based since it was launched during the pandemic, but it is set to have more physical presence in 2023.

Jenny: We hope to double our offering by the end of next year and continue to bring on new teachers to expand our club schedules. I'm also working on growing our following on Instagram and potentially having a TikTok. I am considering if having an in-person studio would make sense for us but there is still a lot to do before we get there.