Art and design are not just a means to an end for OCAD U students and grads—art is a lifestyle.
In 2022, multidisciplinary artist and OCAD U alum Laura Dawe bought a vintage, 1940s-era home in Pouch Cove, Newfoundland, complete with all its old furniture—and even old family photo albums. Inspired by the home's aesthetic and utilizing her skills as an artist, Dawe has found many ways to archive and commemorate the house.
"The house is in Pouch (pronounced Pooch—so cute) Cove. Pouch Cove is about 25 mins from St. John's," says Dawe, who earned her MFA in Interdisciplinary Art, Media & Design from OCAD U in 2018.
"I was there at the Pouch Cove Foundation artist residency and the other artists were talking about the little yellow house that was for sale next door—I could literally see it from my window —and how it came with all the furniture. Being from Ontario, it had never occurred to me to look at the listing, but when I did, I was shocked at the price and by what a time machine the house was."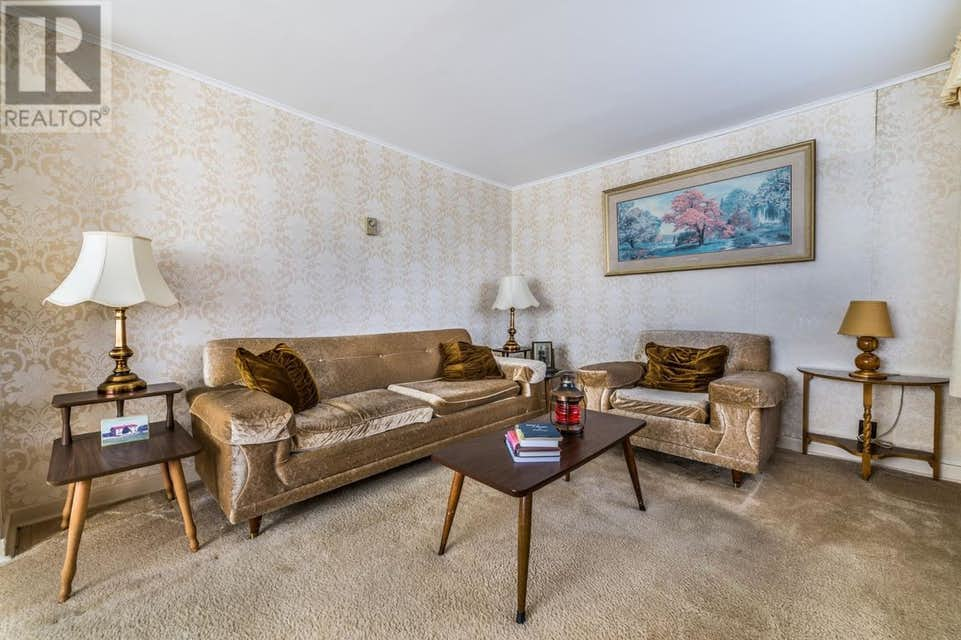 Just over 2,000 people live in the small town of Pouch Cove, located on the northern tip of the Avalon Peninsula, and the town's website notes that it is the "first to see the sun" every day in North America. 
"My dad is from the west coast of Newfoundland (an eight-hour drive from Pouch Cove) and none of my family still lives in NL, so I think re-establishing roots there was part of my inspiration," expresses Dawe.
"Coincidentally I bought the house in Come Home Year, which is a tradition that happens every four years, where Newfoundlanders return home. The house felt so much like my Nanny's house when I was growing up—a place I never thought I would be able to return to."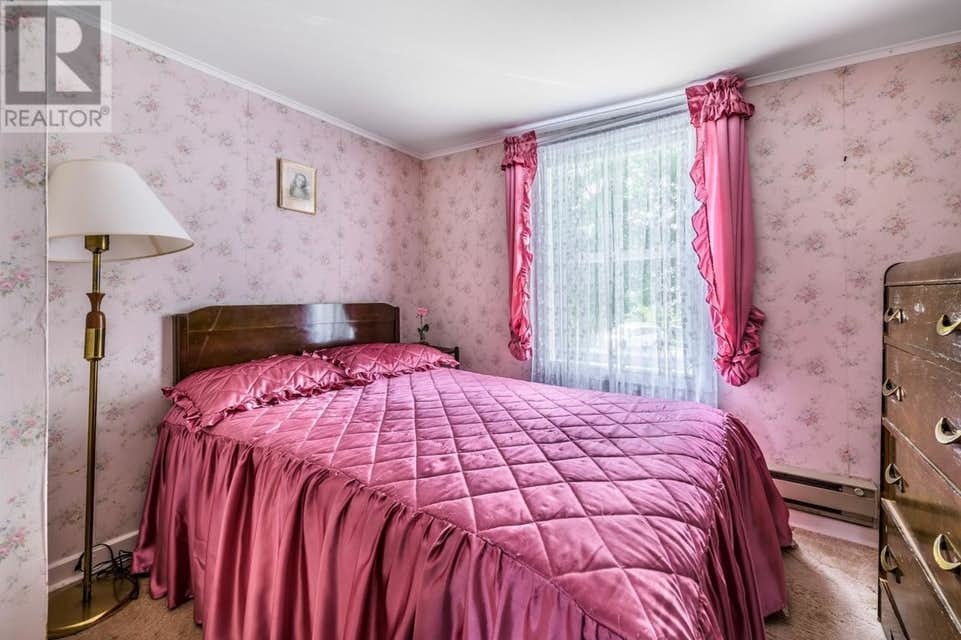 Honouring the home with art and design
Dawe notes that the previous owners had lived in the home since the 1940s, and she is taking great care to archive many items that were left behind. What's more—Dawe is creating a dollhouse replica of the old home. 
"The family left EVERYTHING behind, including family photo albums!" says Dawe. 
"I have carefully sifted through so many photos and documents and figured out that the family lived there since the 40s and had two sons. The husband died but the woman, Shirley Bragg, turned 97 in the house before moving to a nursing home. I have been working on curating all their things into a little museum in my upstairs hall."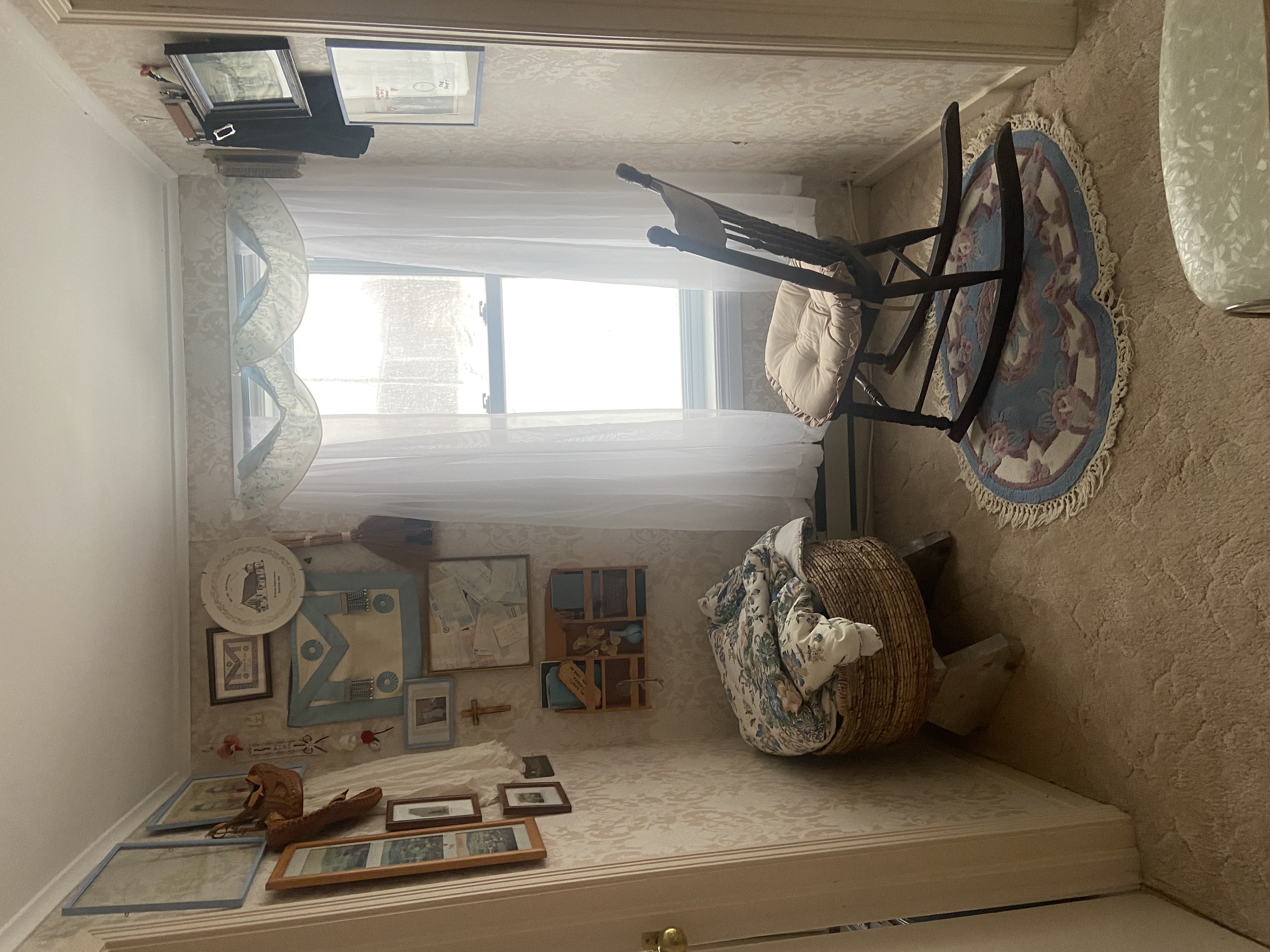 Dawe's favourite transformations are often the simplest, where she finds old items and frames them as art. 
"Shirley was a prodigious knitter and there were many unfinished projects left behind in her many boxes of yarn," she says. "Here, you can see I framed a bunch of her unfinished projects."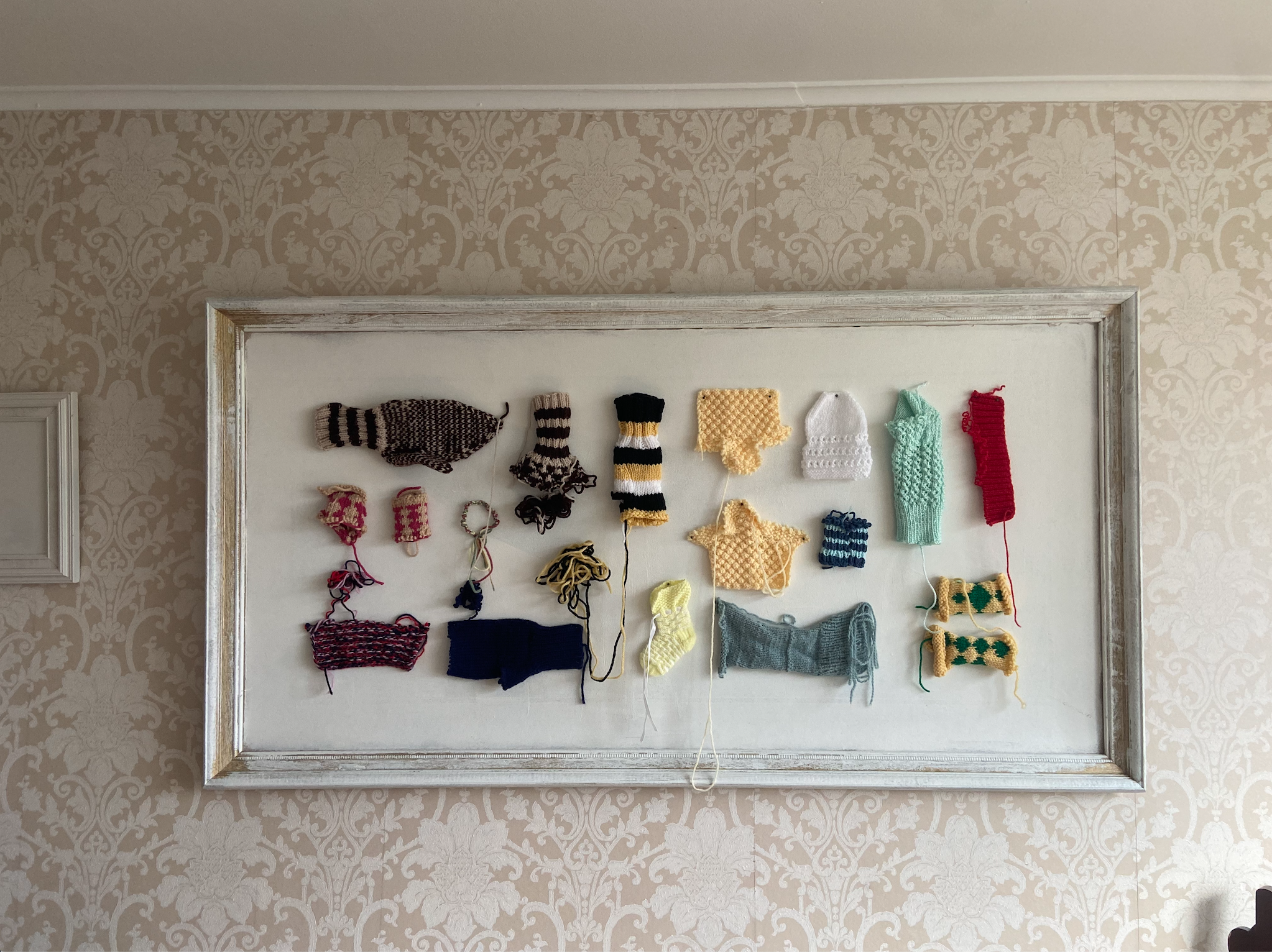 "I also framed some of her handwritten recipes—like this one for tomato soup cake."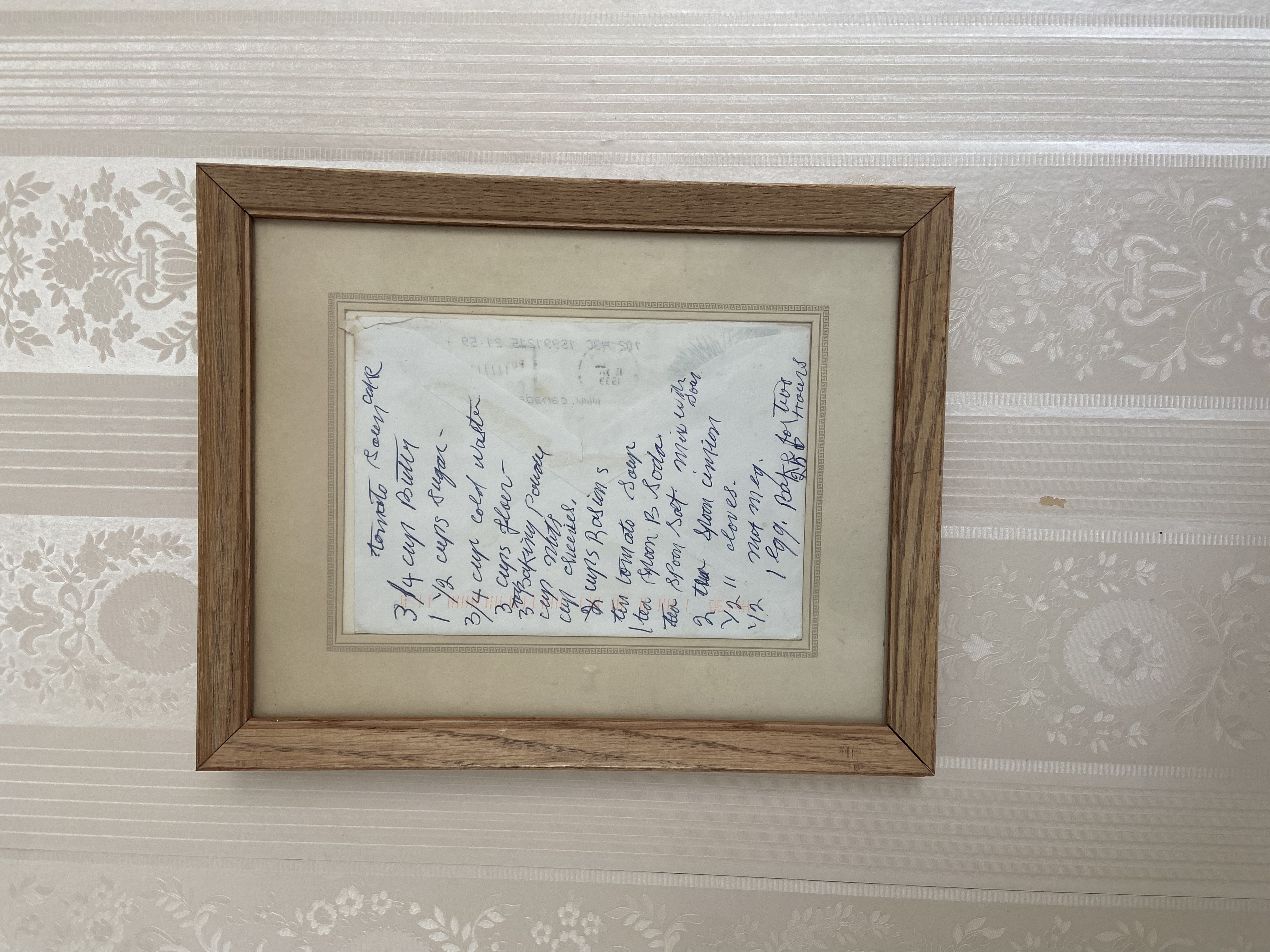 "During renovations (like adding a washing machine and a shower), I got to see inside the walls. I assembled some of my favourite pieces into this wall hanging."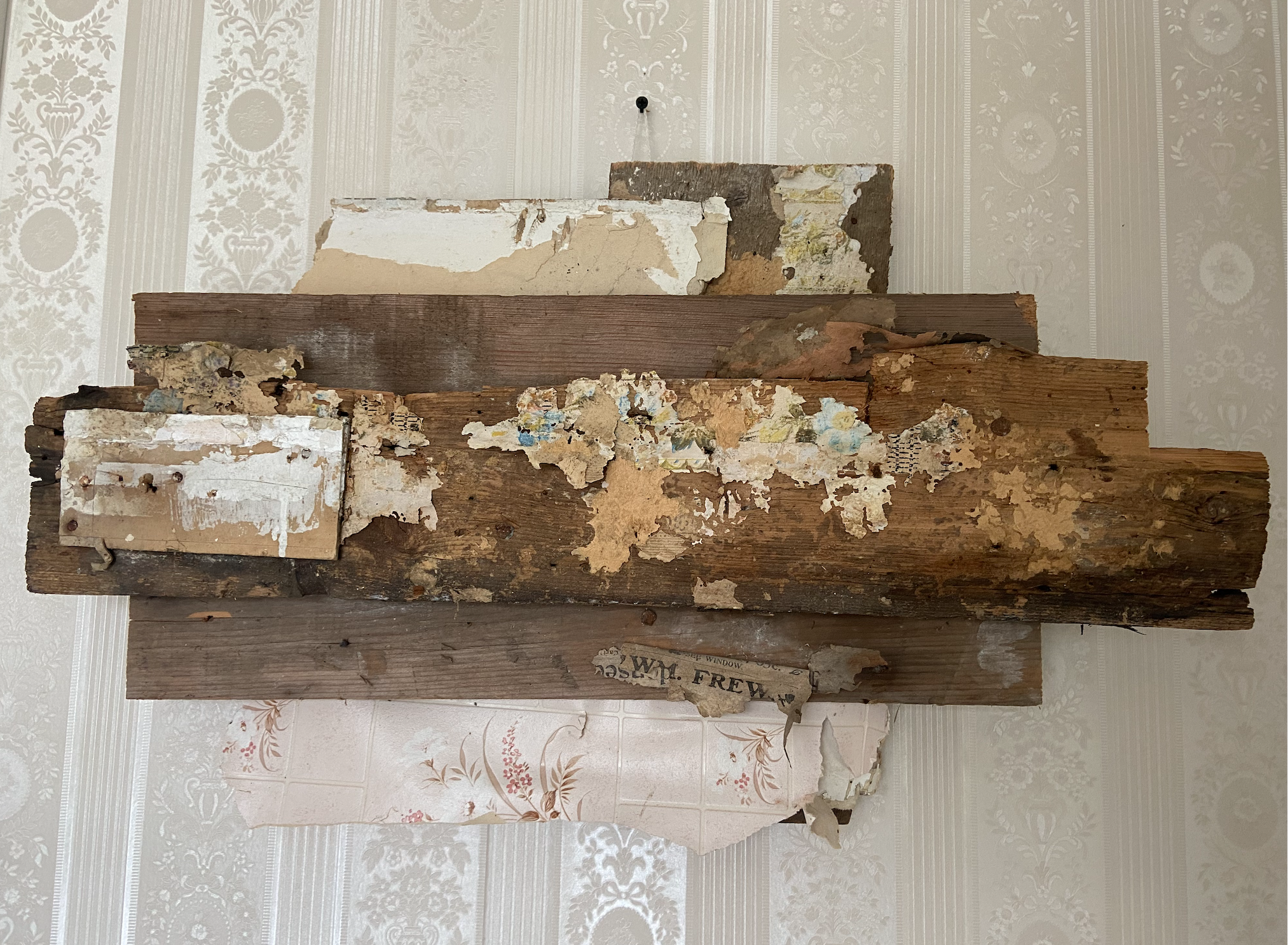 Dawe is currently creating a rough replica of the house as a miniature, dollhouse version, in an actual cupboard that came with the house. Her inspiration comes from her love for mini things, and a commitment to memorializing many of the home's features and found artifacts.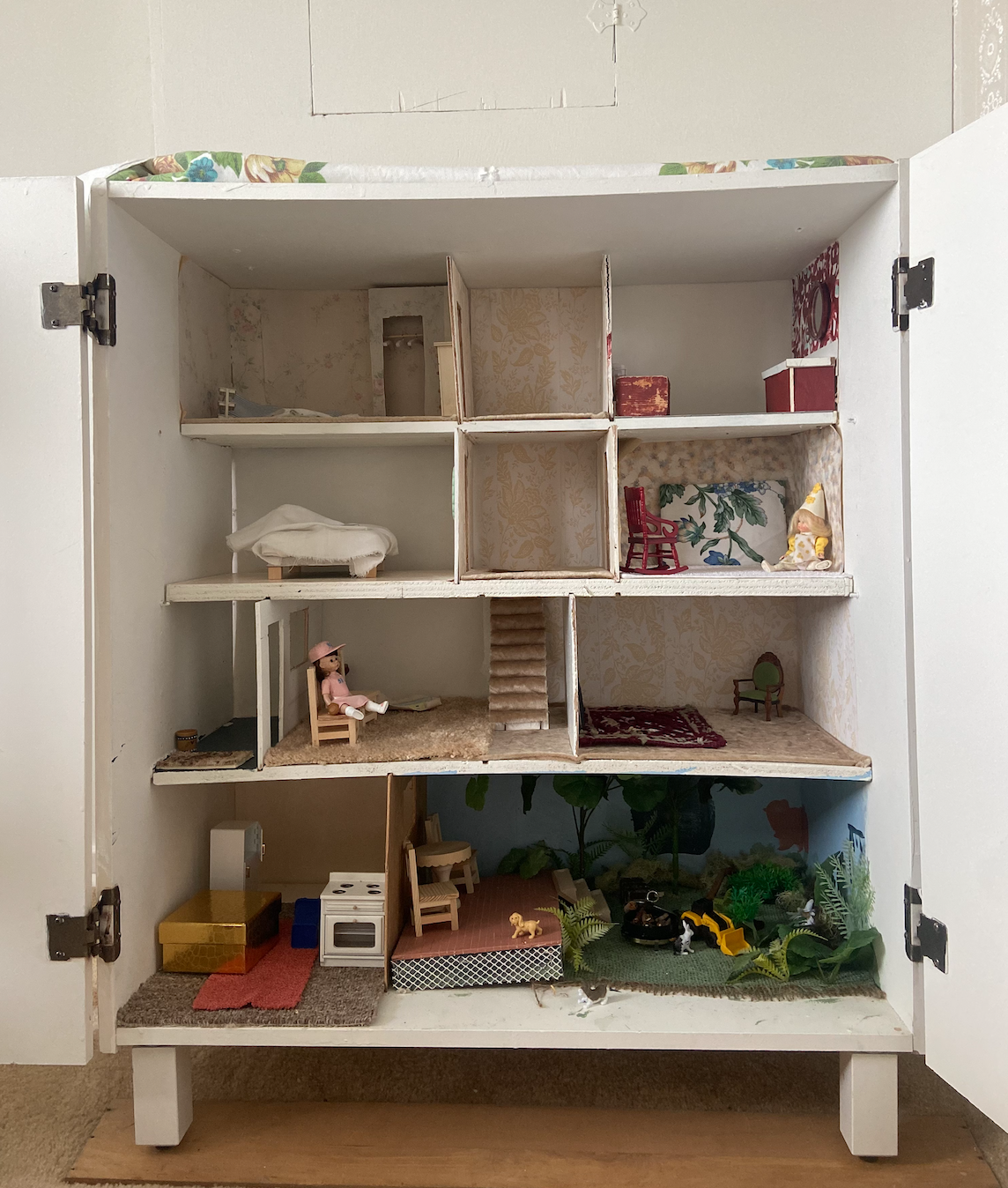 "The house is changing so rapidly," says Dawe. 
"When I took ownership, it was the perfect example of a way of life that is rapidly disappearing! So I feel a responsibility to archive and commemorate the house. I have learned a lot and will soon be ready to make my little replica."
Dawe highlights that her experience at OCAD U had a profound influence on her career as a painter and helped shape her view on the importance of art and design in life.
"I entered my interdisciplinary master's as a painter," says Dawe. "I realized that my interest in houses, houses as metaphor, and interior decor were all viable parts of my practice. I learned that almost anything is art if approached artistically."
Photos courtesy of Laura Dawe.