All photos courtesy of Cadillac Fairview.
OCAD University has teamed up with Cadillac Fairview (CF) to create the CF Toronto Eaton Centre Art Corridor, an 18-month long exhibit that is featuring nine vibrant and inspiring designs created by three diverse and emerging OCAD U artists.
The art by Raquel Da Silva, Daria Joyce and Jason Zante has transformed a popular portion of Yonge Street into a beautiful outdoor gallery located directly above the shopping centre.
In alignment with CF's recently shared purpose, Transforming Communities for a Vibrant Tomorrow, CF issued a call for submission to graduate students of the University's Faculty of Design to represent how art can bring people together and build community.
The resulting exhibit, entitled Imagine Together, highlights the vibrancy of human connection that is vital to healthy and happy communities and serves as a reminder of the power of collaboration and interconnectedness.
"OCAD University is dedicated to fostering communities that integrate multiple perspectives and we are inspired by the creativity and passion our students showed in bringing this mission to life," said Ana Serrano, President and Vice-Chancellor, OCAD University. "We are grateful to partners like Cadillac Fairview for their strong community support and providing a tremendous platform, especially at one of their landmark properties, to serve as a showcase for our students."
Each artist was asked to reflect on their own experiences at the CF Toronto Eaton Centre, weaving in physical, emotional and sensory elements to highlight the importance of inclusivity, togetherness and social connections.
 A mainstay in Toronto for more than 44 years, the CF Toronto Eaton Centre is one of North America's most visited retail destinations that features a collection of digital signage and billboards, typically reserved for advertising, from Dundas Street down to Queen Street.
For the first time, the billboards will showcase community artwork that will be on display for the next year and a half. This area, which neighbours the city's highly visited Yonge-Dundas Square, is home to some of Canada's largest digital displays, providing optimal visibility for the artists.
"CF is committed to creating dynamic, inviting spaces and we recognize the important role art plays in enabling expressive and meaningful places in our buildings and the neighbourhoods we are proud to be a part of," said Sheila Jennings, General Manager, CF Toronto Eaton Centre. "Our centre is located in the heart of downtown Toronto, serving as a regular meeting place for our engaged student community. It was only natural that we collaborate with young emerging talent to transcend a message of hope, positivity and togetherness through art."
About the artists
The three artists participating in the CF Toronto Eaton Centre Art Corridor are Faculty of Design students from OCAD University. Aligned with CF's new brand purpose, the Faculty encourages students to create designs that nurture community and empower individuals.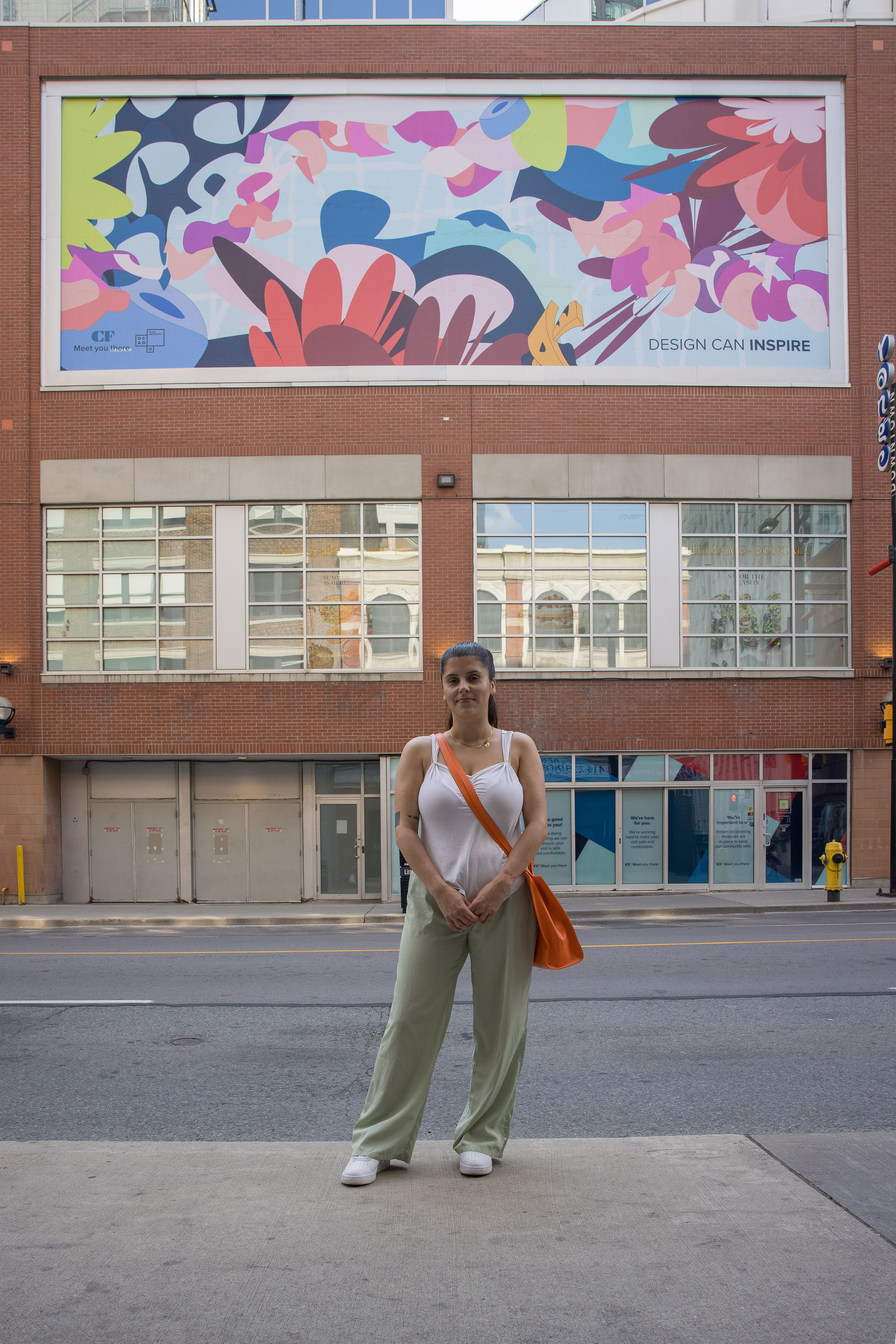 Raquel Da Silva
Raquel is a Toronto-based artist and designer, working primarily in painting and sculptural objects. Her work is focused on creating abstract environments with two and three-dimensional forms and shapes. Raquel's pieces created for Imagine Together are meant to evoke the cultural vibrancy of the city and reflect the energy that it creates to inform, inspire and regenerate.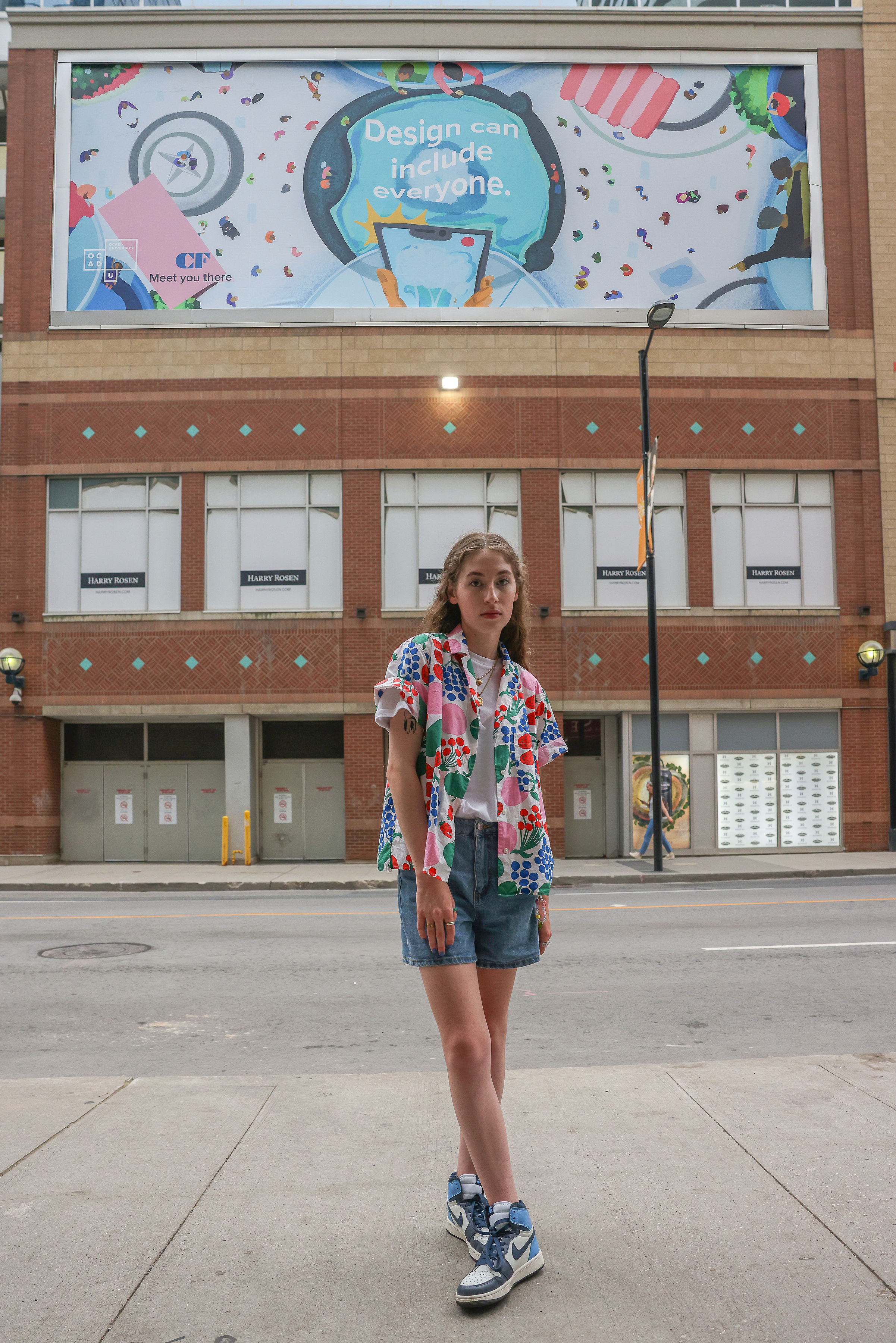 Daria Joyce
Daria is an illustration artist, creating work that is inclusive, playful, and vibrant, as she aspires to create art that connects and illuminates. Her pieces created for Imagine Together reflect the power of CF Toronto Eaton Centre as the heart of Toronto, a destination that brings people together in a visually inspiring environment, creating an emotionally enriching and communal experience.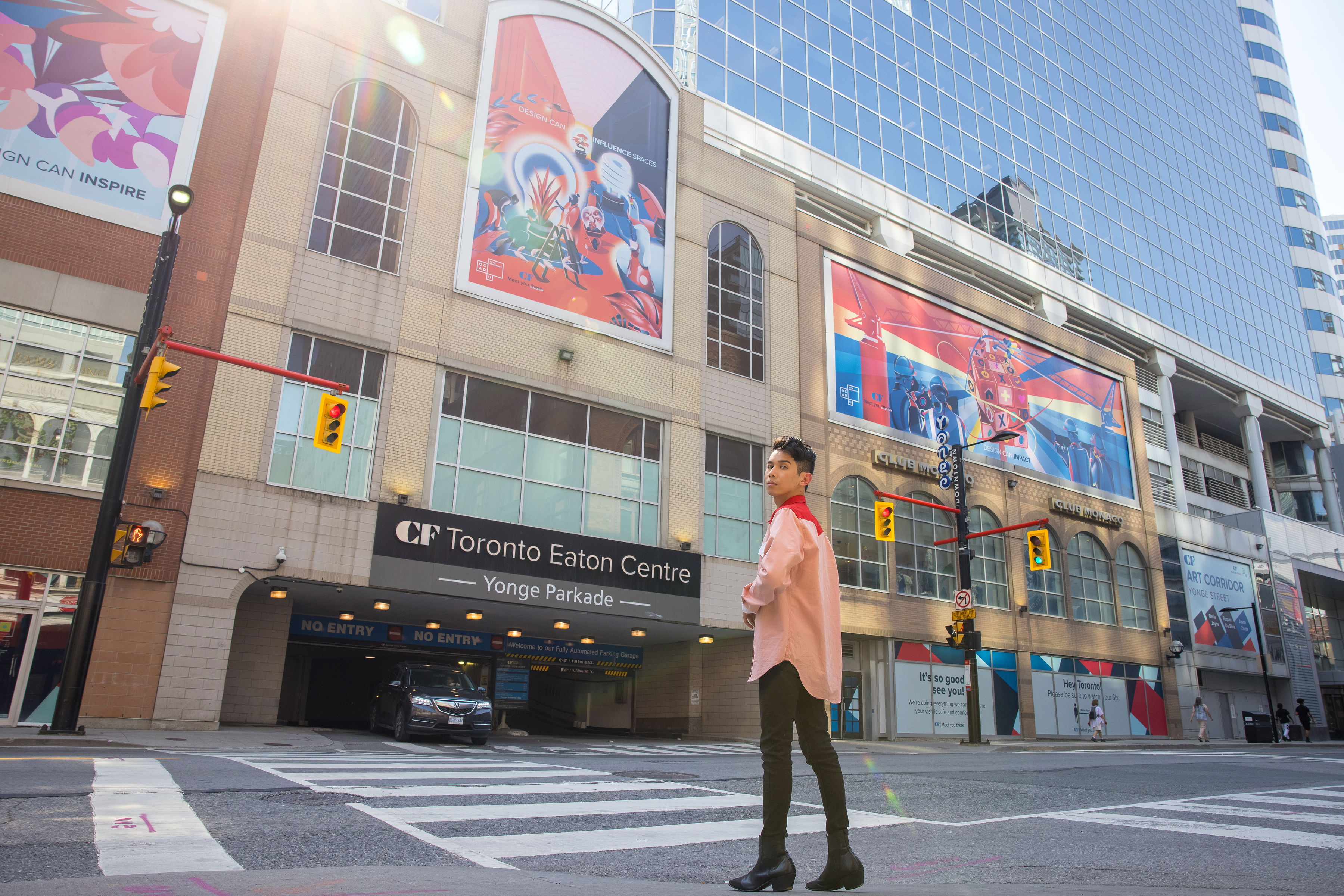 Jason Zante
Jason is a Filipino Canadian multidisciplinary artist. He infuses vibrant colours in his compositions that depict stillness in time, Philippine culture, and ethereal landscapes. His pieces created for 'Imagine Together' emphasize how art and design influence social change and have the potential to create conversations that matter through captivating visuals.