OCAD University is proud to announce the recipients of the 2020-21 Teaching Awards – outstanding faculty, instructors and teaching assistants who employed diverse, inclusive and evidence-informed teaching methods to provide exceptional learning experiences for their students and who demonstrated leadership in action during a very unprecedented year.
2020-21 Price Excellence in Teaching Award 
Simone Jones, Professor, Faculty of Art and Chair of Senate
Jones has been teaching at OCAD U for almost 20 years and has consistently demonstrated an outstanding commitment to the student experience and a deep engagement with pedagogy. In 2020-21, she was instrumental in two highly impactful teaching initiatives: developing Physical Computing I into a large-format online course and developing Form & Time, an innovative first-year required course in the Faculty of Art, with Judith Doyle. These courses have proven to be very successful and popular among students. 
 During this extraordinary past year, Jones promoted a diversity of choices and flexible, close-at-hand methods of creative experimentation for students, and embedded a range of weekly themes, artists and artworks in her curriculum. She fostered an environment of inclusivity, maximizing opportunities for connection, friendship and feedback among students as well as with faculty. She also consistently lifted fears of judgement and promoted experimentalism. 
 As a professor teaching remotely, she actively engaged with students in synchronous sessions and individual meetings, and innovated a suite of supportive, accessible and flexible pedagogical resources and techniques that will be influential long after the pandemic is over.  
Non-Tenured Excellence in Teaching Award 
Erin Finley, Instructor, Faculty of Art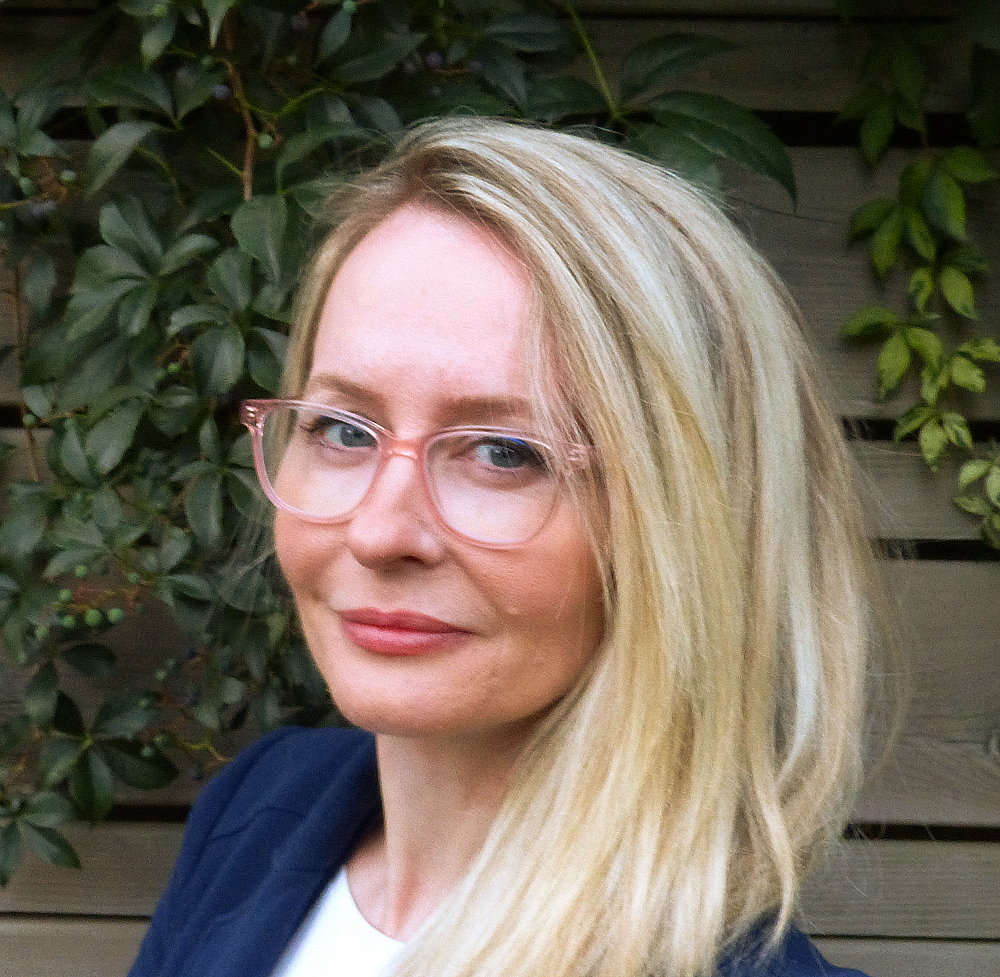 As an educator, Finley created a space that fostered trust within an online environment; a safe place for open dialogue and meaningful connection where she encouraged advanced experimentation in a contemporary drawing practice. Said one student: "She inspired me to experiment with celestial and dreamlike backgrounds and expand on the theme of Black feminine representation in my portraiture through research to develop a personal narrative." 
Known for her contributions to pedagogical development across different areas of the University community, from program meetings to teaching roundtables to conferences to her work as an instructor in the English for Art and Design program, Finley shares her approaches to inclusive pedagogy widely.
Student testimonials affirm her commitment, describing how Finley created an equitable and accessible learning environment for all students this past year. For one student, this was important because "as an international student, and most importantly, an Asian student, I faced racial discrimination in high school … so I was nervous before attending university. Erin made me confident to express my thoughts and made me feel included … She made the community a caring family that we enjoyed talking to each other even though we were from different countries." 
Colleagues describe Finley as a firm believer of employing the language of care in her pedagogy, which facilitates the learning process for novice learners, BIPOC students and learners with disabilities. Her attention to using a language of care was specifically effective during the period in which students were dealing with numerous barriers and mental health challenges caused by the COVID-19 pandemic.
Faculty of Art Teaching Award 
Julius Poncelet Manapul, Assistant Professor and Associate Chair, Drawing and Painting
Manapul is an innovative artist in the BIPOC and LGBTQIA2S+ communities who leads by example, actively exhibiting their work in curated museum and gallery spaces. Balancing a multimedia art practice with outstanding teaching and administrative leadership in the Drawing and Painting program, Manapul has been a strong role model for the range of possibilities open to students as they move forward as emerging artists.
Says one student: "When I think of their teaching method, resilience and the utmost passion come to mind. This is a professor who truly cares for their students and makes class something that we all looked forward to attending. Julius was easy to approach and encouraged us to ask questions by giving wonderful advice from their own career and life paths."
As an educator, Manapul's commitment to students was evident this year through their ongoing efforts in providing students with the knowledge, experience and tools necessary to pursue their career paths independently.
Their presence fostered inclusiveness and diversity, both through an innovative teaching style and their own groundbreaking art practice. Manapul brought their genuine self forward and was receptive and open in helping students while guiding them towards their unique journeys.
Faculty of Design Teaching Award (2 award recipients)
Teresa Ascencao, Instructor
As a multimedia artist and educator, Ascencao is motivated by her love for community, equity, technologies and the natural environment. As a long-time educator and changemaker who uses art and design thinking for social and environmental transformation, she seeks to inspire her students to make positive personal and societal change. 
Ascencao is recognized for the high level of respect and inclusion she cultivates in her classrooms, which begins with sensitivity to the diverse life experiences and learning needs of her students.
Her students have praised her for going above and beyond to foster a sense of security in her classes and encouraging feedback about her courses, which she then has used to enhance learning experiences.
Kourosh Mahvash, Instructor
Mahvash views teaching as a privilege; an opportunity to never stop learning and a rewarding job unlike any other. He is a passionate instructor, who fuses his deep love of learning with his joy of sharing. 
Highly respected by colleagues and students, Mahvash is a generous, kind and deeply knowledgeable instructor with an ability to forge caring relationships with his students, all while teaching them with rigour and a level of precision that is unparalleled in design education.
His exemplary approach to design pedagogy along with his attentiveness and commitment to learning has helped his students to be adaptable and prepared for the future, both professionally and academically. 
Faculty of Arts and Science Teaching Award 

Dr. Heather Coffey, Assistant Professor
In 2020-21, Dr. Coffey taught more than 500 first-year students in a first-year art history course. She consistently made this class engaging, fun and relevant for students across different disciplines. Her ability to pique student curiosity reflected the innovative, learner-centred and accessible pedagogy she employed to engage her students with the material and with one another as learners. Her lectures were well organized, informative and interactive, compelling students to think deeply about objects and their role in culture.
During the pandemic, Dr. Coffey joined a Community of Practice that focused on Universal Design for Learning in the online environment. She actively participated in this group, drawing on her commitments to accessibility in her teaching, and shared multiple strategies aimed at decreasing barriers and providing a meaningful learning experience to each of her students, especially in large-format classes.
Her area of research in Islamic and Christian art and cross-cultural perspectives in the Medieval and Renaissance periods informs her teaching, and contributes to furthering cross-cultural dialogue in the classroom by articulating the historical links between the Islamic world and Europe, providing a context and an understanding for cultural exchange today.
School of Graduate Studies Teaching Award 
Dr. Michelle Wyndham-West, Assistant Professor, Faculty of Design, and Graduate Program Director, Design for Health
Dr. Wyndham-West creates a classroom environment that is participatory and safe for students to express and test new ideas and approaches. She is said to be authentic in her approach, which encourages students to be open and actively participate in their own learning.
A compassionate mentor, Dr. Wyndham-West generously shares her knowledge and experience with all students. She helps her students connect with material, develop their own interpretations, and take chances in their exploration. By encouraging students to situate material within their own lived experience, students gain a better understanding of how to apply the concepts in real-world situations.
Her relationships with the community and, in particular her collaborations with McMaster University, have contributed to broadening the relevance of design and specifically advocating for the value of design for health and co-design approaches. Her partnership with the McMaster Co-design VP Hub, for example, provided invaluable opportunities for students to network, share ideas and raise awareness about the significance of OCAD U programs and opportunities.
School of Continuing Studies Teaching Award 
Dawson graduated from OCAD U's Illustration program in 2006 and currently teaches two courses in OCAD U's School of Continuing Studies: Children's Book Illustration Studio and Intermediate Children's Book Illustration Studio.
She exemplifies the true spirit of the School of Continuing Studies: she is sensitive to the range of experiences and talents of each person, and is adaptable and well-organized in her selection of enriching materials. Her enthusiasm and positive approach bring out the best in her students and she makes good use of online teaching platforms, engaging students in real-time and with discussion board chats.
Teaching Assistant Award  
Leslie Corbay
As a teaching assistant, respect is at the heart of Corbay's teaching philosophy: respect for the past, present and future. He is passionate about encouraging students to discover their unique points of view informed by their distinct experiences and translated through their creative practice. 
In the classroom, Corbay was appreciated for being a bridge between professors and their students, and was deeply valued for making course material engaging, relevant and easier to understand. He strived to create a learning environment that valued diverse ways of knowing and his students, in turn, hailed his enthusiasm, commitment and care to their learning and their creative potential.   
School of Graduate Studies Teaching Assistant Award with Distinction 
Iris Elliott
Elliott is an engineer who found their love for systems thinking through work in the medical device development field and came to OCAD U to pursue this topic in the Strategic Foresight and Innovation graduate program.
As a teaching assistant, Elliott was consistently and unfailingly professional and proactive, offering a thoughtful perspective on the articulation and delivery of course material in the Industrial Design program. Elliott was an enthusiastic and valued conversant on how to negotiate the perspectives of industrial design with that of material science, and how first-year design students could best understand these perspectives.
School of Graduate Studies Teaching Assistant Award (2 award recipients)
Dorian Lynde
Lynde is an artist and activist currently completing her MFA at OCAD U. Her work has been shown at galleries and museums across the United States, Europe and Asia, and she has collaborated on projects with organizations, including Planned Parenthood California, California Democratic Convention and Marciano Art Foundation.
Lynde was an exceptional teaching assistant who went beyond her duties. Her communication and feedback with students provided the right balance of theoretical enrichment and knowledge of contemporary art practice. She was keenly aware of a wide range of artistic styles, equal representations and cultural diversity in her comments within the classroom and on assignments.  
Candide Uyanze
Uyanze is a graduate student in the Digital Futures program who is passionate about digital media storytelling, representation in the media and open-source software. Her upcoming thesis work seeks to connect the African diaspora through immersive audio narratives.  
Uyanze was an excellent teaching assistant who seamlessly drew upon her previous research experience to help students understand challenging subject matter.  She provided timely and detailed communications with students, thoughtfully answered their questions, and provided comprehensive feedback on each of their assignments. She also provided an excellent tutorial on referencing and citation styles to support students citing sources correctly.