Body
PROUD JOY
Butterfield Park, 100 McCaul St., Saturday, October 01 at 7 p.m. to Sunday, October 01 at 7 am

Jordan Bennett's mural, 'pi'tawita'iek: we go up river' reflects his relationships with Mi'kmaq porcupine quillwork. Its bright colours within bold, elegant forms reference the atmosphere and Earth, as well as the ancestors and future, helping to complicate and humanize our understanding of Mi'kmaq people, demonstrating that they are ancestrally grounded and continuously evolving.  
Natalie King will create an anti-colonial installation featuring her cast of Anishinaabe queer femme spirits. These bright, brave visual guardians will surround a joyous gathering place. Viewers are invited to rest, reflect, converse and celebrate around a symbolic fire. 
About the Artists
Jordan Bennett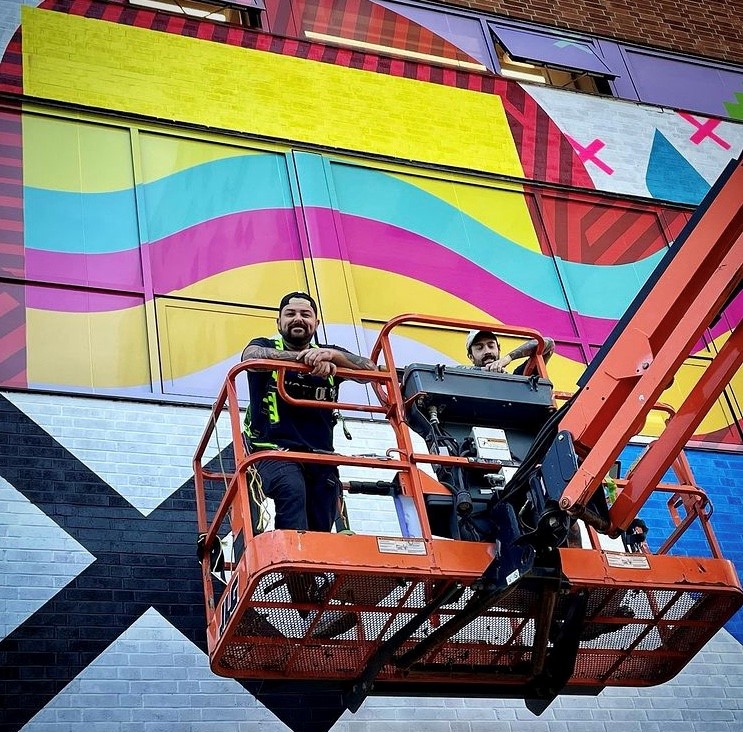 Jordan Bennett is a M'ikmaq visual from Stephenville Crossing, Ktaqamkuk (Newfoundland). He lives and works on his ancestral territory of Mikmaki in Terence Bay, Nova Scotia with his partner in life and art Amy Malbeuf. Jordan's ongoing practice utilizes painting, sculpture, video, installation and sound to explore land, language, the act of visiting, familial histories and challenging colonial perceptions of indigenous histories and presence with a focus on exploring Mi'kmaq and Beothuk visual culture of Ktaqamkuk. In the past 10 years Jordan has participated in over 75 group and solo exhibitions nationally and internationally in venues such as the Smithsonian-National Museum of the American Indian, NYC; MAC-VAL, Paris; The Museum of Art and Design, NYC, NY; Museum of Contemporary Native Arts, Santa Fe, NM; Project Space Gallery, RMIT, Melbourne, AUS; The Art Gallery of Nova Scotia, The Winnipeg Art Gallery, The Power Plant, Toronto, ON; Musée d'art contemporain de Montréal, Montreal, QC; Institut du Monde Arabe, Paris, France and was one of two artists to represent Newfoundland and Labrador in the 2015 Venice Biennial at Galleria CaRezzonico, Venice, Italy as part of the official Collateral Events. 
Natalie King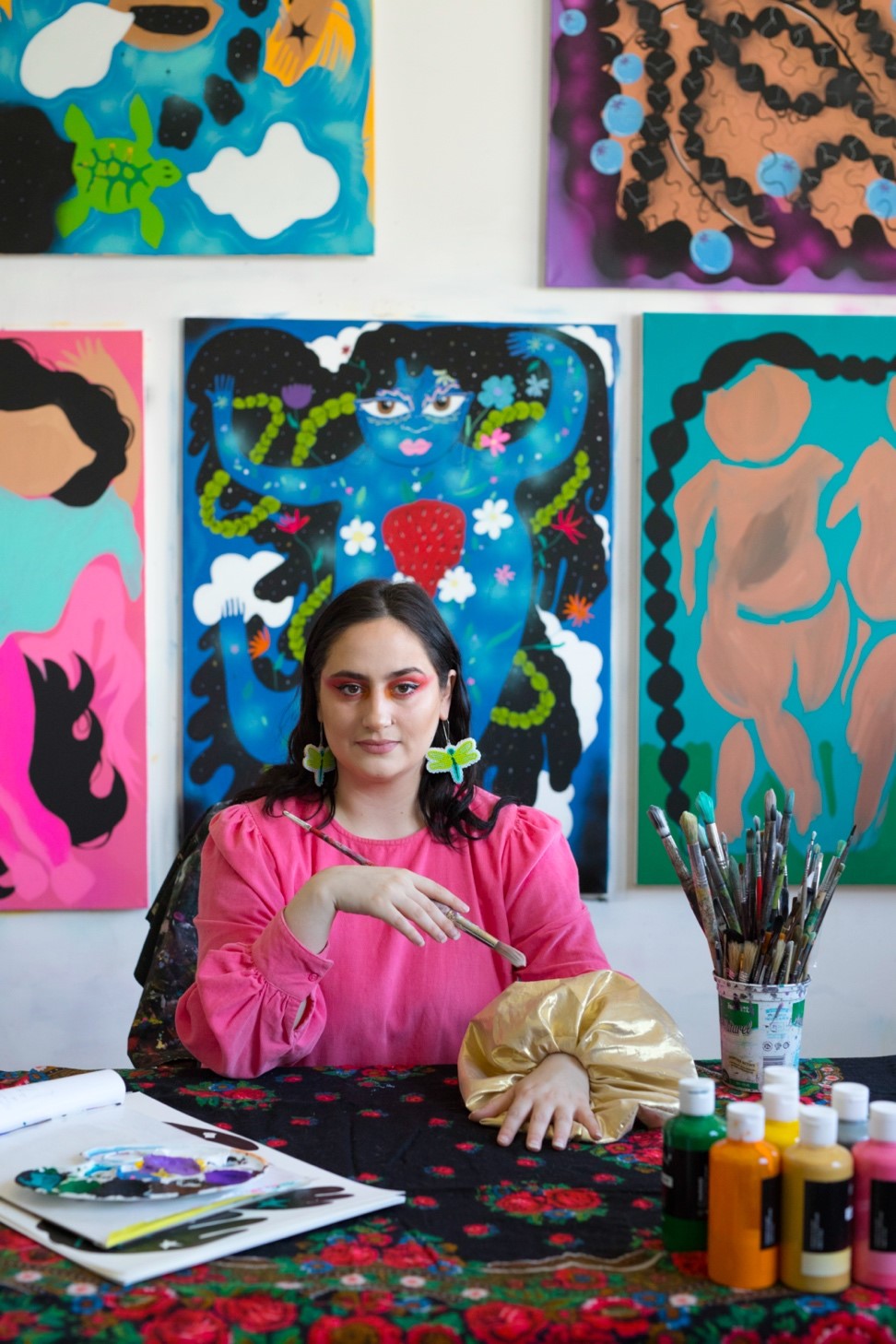 Natalie King is a queer interdisciplinary Anishinaabe (Algonquin) artist, facilitator, and member of Timiskaming First Nation. King's art practice ranges from video, painting, sculpture, and installation as well as community engagement, curation, and arts administration. Often involving portrayals of queer femmes, King's works are about embracing the ambiguity and multiplicities of identity within Anishinaabe queer femme experience(s). King's practice operates from a firmly critical, anti-colonial, non-oppressive, future-bound perspective, reclaiming the realities of lived lives through frameworks of desire and survivance.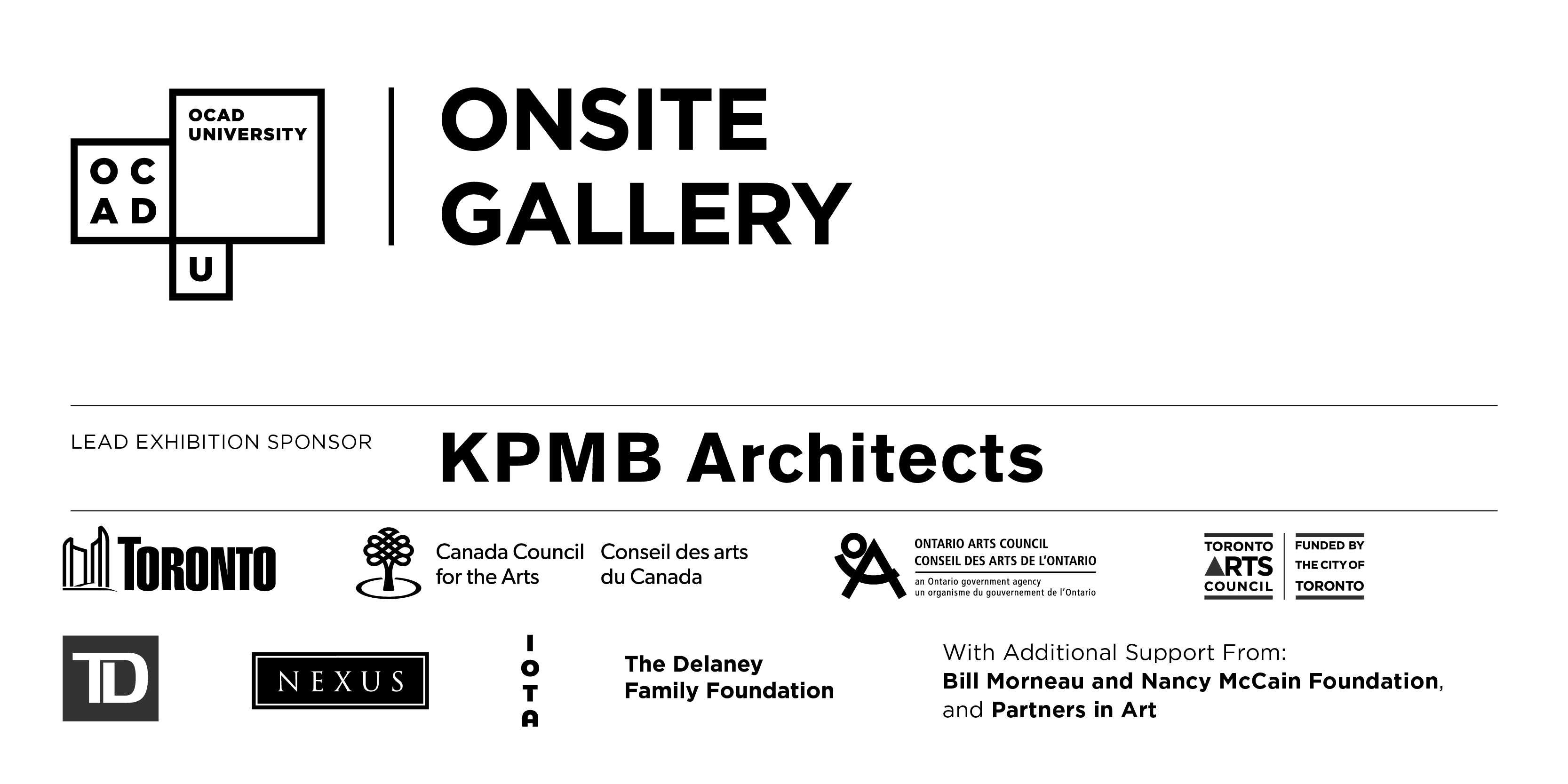 Date
-
Venue & Address
Butterfield Park
100 McCaul Street
Cost
Free
Email
susanjama@ocadu.ca
Website
Type
Department
Keywords
Artists Jordan Bennett and Natalie King's artworks are grounded in Indigenous pride and joy. Their use of vibrant colour, symbology and connections to the land, water and sky reflect their Mi'kmaq and Anishinaabe histories, present and future. 
Banner Image
Jordan Bennett & Natalie King
Event Display
Hide when event is over