Body
Call for submissions:
Permaculture Design Independent Study in Trinidad & Tobago
This land-based program invites students to a 9-day (October 8 to 16, 2022) workshop in Freeport Trinidad (Trinidad and Tobago) to Wa Samaki Ecosystems, a 35-acre permaculture designed and operated farm. Students are guided through the core ethics of the program: Care for the earth, people and community. These ethics provide a framework for the principles that foster a regenerative relationship between land and people and are instrumental in designing and developing sustainable human settlements and institutions. 
 Students will investigate the permaculture-designed Wa Samaki site and apply the principles through a variety of exercises on topics that include mapping/leveling, companion planting, foraging, landscaping, soil remediation, energy cycling, climate change, ecosystems, biogeography, wildlife restoration, water conservation, forest/trees, recycling, etc. A final individual and/or group project will fulfil 0.5 credit course work. Due to the remote location of Wa Samaki, accommodations are limited to shared rooms only. Wa Samaki Ecosystems site is partially accessible, for more information please contact our office: internationalprograms@ocadu.ca  
Wa Samaki Ecosystems, created in 1997, offers a working example of a Permaculture operation producing cut flowers for the local market, organic food for our household consumption, wildlife conservation, watershed rehabilitation, Permaculture Design Courses, workshops and volunteer and internship opportunities. 
TRAVEL EXPERIENCE:
October 8 to 16, 2022 
COURSE DATES:
September 7 to December 7, 2022 
ELIGIBILITY:
This call is open to all (Faculty of Art, Faculty of Design, Faculty of Arts & Science) undergraduate 3rd year and 4th year students with a minimum of 8.5 credits completed, all first- and second-year core requirements completed and are returning to study Fulltime or Parttime 2022-2023. Students who have already completed 1.5 credits of Independent Study or Field Placement will not be eligible to apply for this course. Funding for travel and accommodation available based on certain criteria*. 
Estimated costs/expenses - October 8th-16th, 2022 
| | |
| --- | --- |
| Flight (round trip)     | approx. $900 CAD  |
| Accommodation (shared rooms)   | $520 CAD  |
| Meals   | $370 CAD  |
| Local Travel  | $350 CAD  |
| Other expenses + Workshop resources  | $360 CAD  |
| Total estimated cost:     | $2,500 CAD  |
Along with your application you will be asked to self-identify in order for us to gauge student funding eligibility. Note, your responses will not affect the evaluation of your application to participate.  
 
Students are asked to complete a survey after they are accepted into this program. OCAD U seeks to reduce barriers to participation and increase the engagement of underrepresented students in international learning opportunities.    
*Funding for domestic students is provided through the Global Skills Opportunity (GSO) program. Target groups are defined through this program as follows:  
Low-income students: either having 1.) been approved for a Canada/Provincial Student Loan, Canada Student Grant or similar non-repayable student financial assistance in your province or territory for your current program of study OR 2.) In the absence of receiving non-repayable student financial assistance, can provide information to demonstrate that they require financial support in order to cover the estimated costs/expenses of this course.  

Indigenous students: First Nations, Métis or Inuk (Inuit). This includes urban and unaffiliated Indigenous peoples.  

Students with disabilities: For the purposes of this program, disability is defined as a difficulty or impairment due to a long-term condition or health problem and/or experiences limitations in their daily activities. Students do not need to be registered with OCAD U's Student Accessibility Services, rather they must only self-identify.   
Students who fit into the above criteria will be able to receive funds and expense coverage totaling $2,500 Canadian per student. Domestic students who do not fit into the above-stated target groups can receive $750 Canadian, and all international students can receive $750 Canadian. If you have received GSO funding from previous projects, you will not be eligible to receive more funding  
SUBMISSION DEADLINE: 
Monday, August 22, 2022 (midnight)
HOW TO APPLY: 
Apply through the online form 
OCAD U FACULTY LEAD: 
Michael Lee Poy, Assistant Professor of Design, Faculty of Design 
FURTHER QUESTIONS? 
internationalprograms@ocadu.ca or Michael Lee Poy at mleepoy@ocadu.ca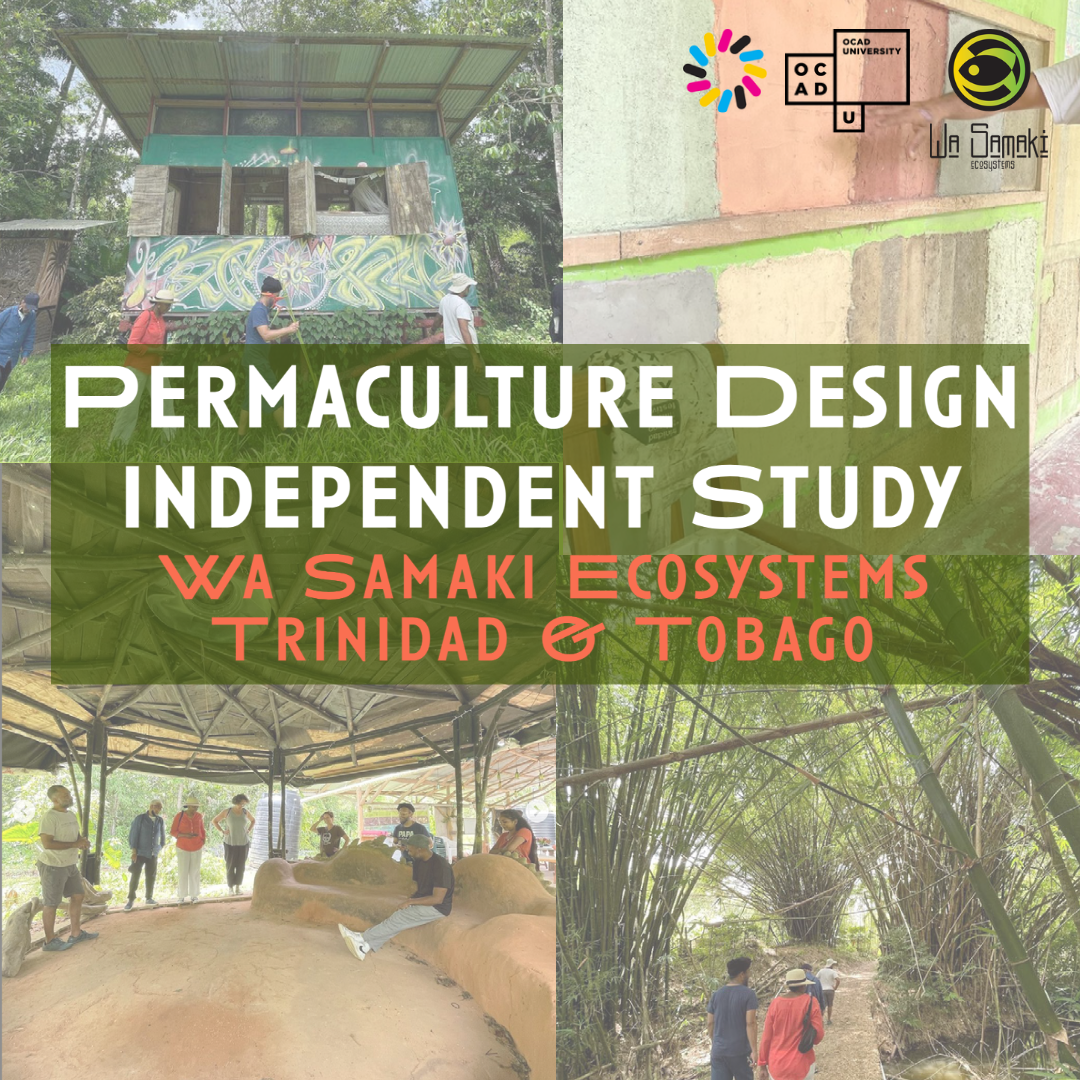 Department
Keywords
News Summary
Monday, August 22 is the deadline to apply for this land-based program that includes a 9-day (October 8 to 16, 2022) workshop in Freeport Trinidad.
Date
Banner Image