The Faculty & Curriculum Development Centre: Indigenous Education Speaker Series invites all OCAD U students, faculty, staff and the broader community to attend a public talk by:
DR. NIIGAAN SINCLAIR Friday, November 22nd, 2019 | 1:30 pm-3:00 pm OCAD U, 100 McCaul St, Room 190 
All are welcome
RECONCILIATION
Dr. Sinclair will be speaking about Anishnaabeg art and literature, bridging understandings towards reconciliation.
"Reconciliation is about the hard work of sharing. It's about resources, time, space and land. This means commitment to change, in all its complicatedness." Niigaan Sinclair, Winnipeg Free Press, 08/17/2018
Dr. Niigaanwewidam James Sinclair is Anishinaabe from St. Peter's/Little Peguis, Manitoba. Currently on sabbatical as an Assistant Professor at the University of Manitoba, his work spans national and international print and publications. In 2018, he joined the Winnipeg Free Press as a columnist and in May 2019, Niigaan was named Canada's Best Columnist, winning also a distinguished National Newspaper Award. He is also a recovering high school teacher.
Dr. Sinclair's talk will be followed by a question and answer period.
All are welcome!  
Cost
Free
Email
fcdc@ocadu.ca
Date
Venue & Address
OCAD U, 100 McCaul St, Room 190 (main auditorium)
Type
Department
Image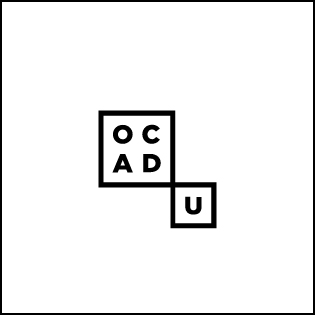 Poster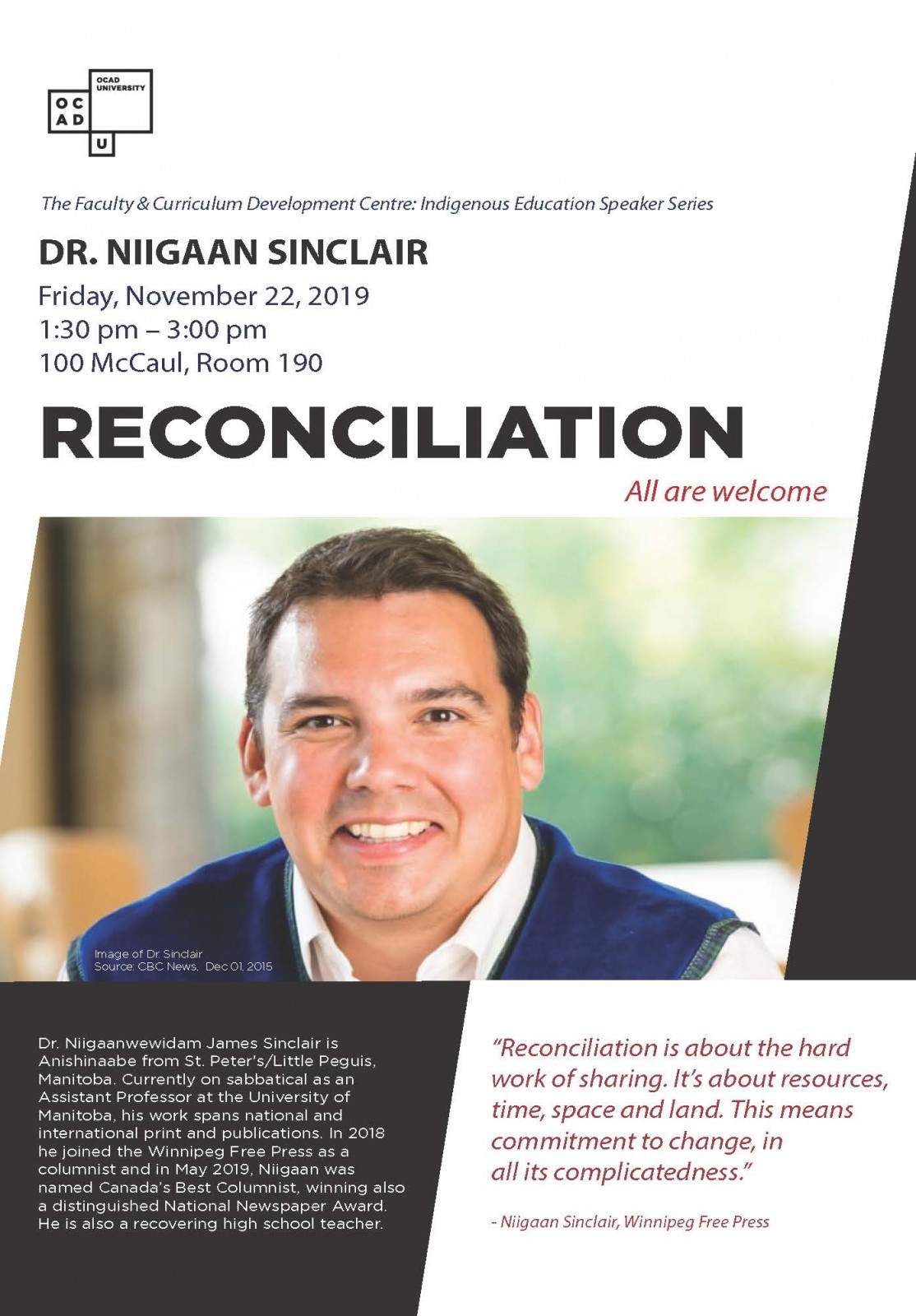 Keywords