Body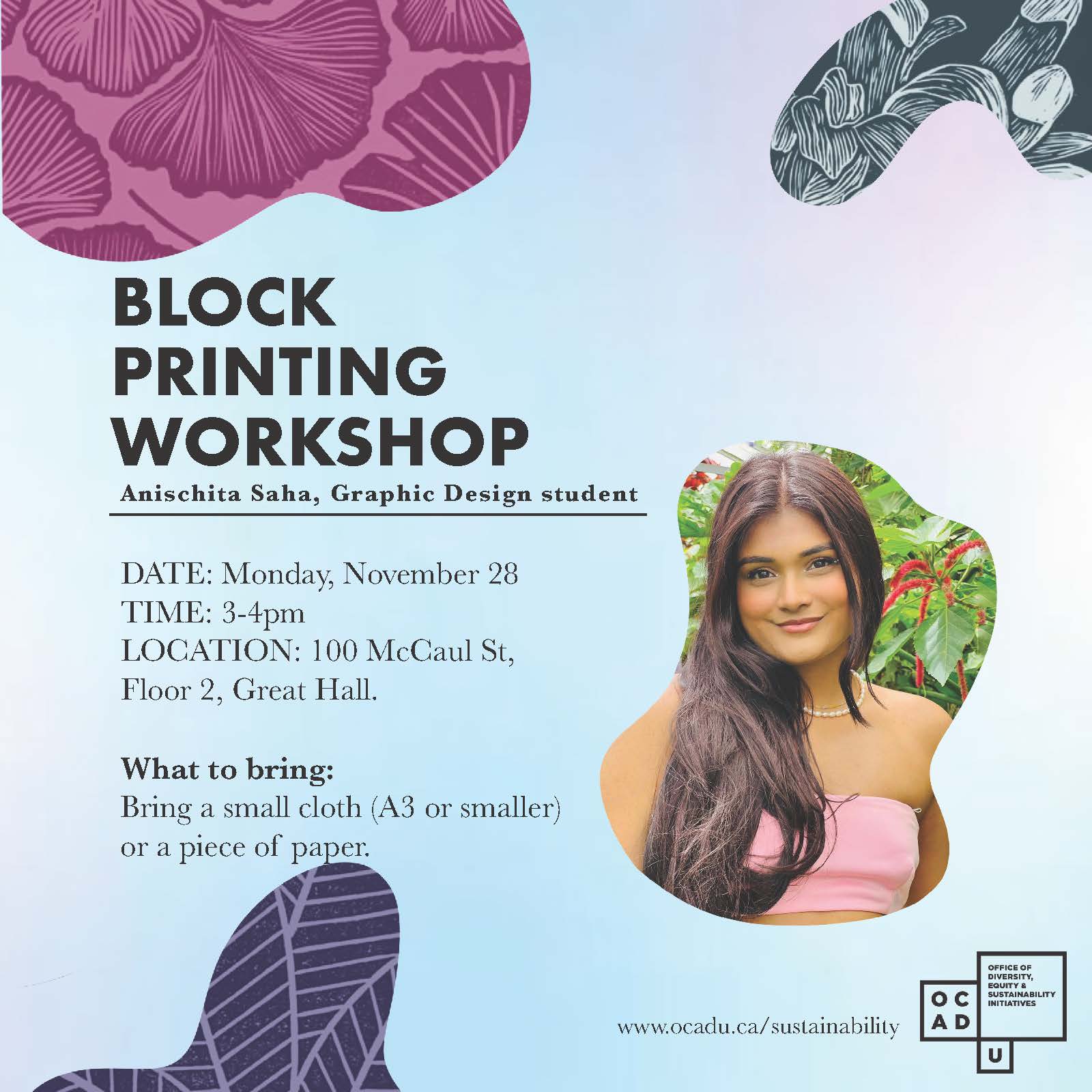 Block Printing Workshop with Anischita Saha  
Where: 100 McCaul St, Floor 2, Great Hall
When: Monday, November 28, 2022
Time: 3pm-4pm

What to bring: A piece of cloth or paper (size A3).
Event description:

Block printing is one of the most environmentally-friendly methods of pattern-making when the right colours and supplies are employed, making it a fantastic choice for slow fashion. Through its use of natural dyes and low consumption of resources, is a very important reason to support this traditional art form.  
Rubber, linoleum, and wood are the most often used materials to make blocks. The blocks are then dipped in paint and pressed on fabric or paper. We can also achieve various patterns using things we have readily available at home. We can carve pattern on vegetables like potatoes, carrots, beet roots etc. using strings, bottle caps, leaves etc. also create interesting results. 
Let Ani know you're attending and RSVP at the link!

For more info, email ODESI student monitor Anischita Saha at anischita.saha@ocadu.ca
Date
-
Venue & Address
100 McCaul St., Floor 2, Great Hall
Cost
FREE
Email
vho@ocadu.ca
Website
Type
Department
Keywords
Let's practice the basics of block printing together!
Event Display
Hide when event is over