Body
Reviving Lost Histories in Indigenous and Black/African Communities - Wednesday, November 30 from 1 p.m. to 2:30 p.m. EST
Register here: https://bit.ly/3Gkoa3W
Jordan Bennett, Kaamil Haider, Kyle Sauve, Camille Turner and Dr Alia Fortune Weston discuss contemporary art and design practices engaged in reviving suppressed histories through customary objects and visual culture, language and storytelling. Through their creative practices, they re-imagine, re-interpret and design artistic works that tell a story about their intersectional identities and histories. Their artistic works highlight the importance of reclaiming the power to revive their own cultural histories. Moderated by Susan Jama.
About The Panel:
Images (left to right): Jordan Bennett, photo by Richie Perez. Camille Turner, photo by Ebti Nabag.
Jordan Bennett is a Mi'kmaq visual from Stephenville Crossing, Ktaqmkuk (Newfoundland) and lives and works on his ancestral territory of Mi'kma'ki in Corner Brook, Newfoundland. Bennett's ongoing practice utilizes painting, sculpture, textiles, video, installation, public art and sound to explore land, language, the act of visiting, familial histories and challenging colonial perceptions of Indigenous histories and presence with a focus on exploring Mi'kmaq and Beothuk visual culture.
In the past 10 years Bennett has participated in over 90 group and solo exhibitions nationally and internationally, as well as created numerous public art commissions. Bennett is currently working towards several public artworks nationally as well as group and solo exhibitions.
Camille Turner is an artist/scholar born in Kingston, Jamaica and currently based in Toronto. Her work combines Afrofuturism and historical research to explore race, space, home, and belonging. Her most recent explorations confront the entanglement of what is now Canada in the transatlantic trade in Africans and puts into practice Afronautics, a methodological frame she developed to approach colonial archives from the point of view of a liberated future. Camille is a graduate of Ontario College of Art and Design and has completed a PhD at York University's Faculty of Environmental and Urban Change. Currently, she is a Provost postdoctoral fellow at University of Toronto's Daniels Faculty of Architecture, Landscape, and Design. Camille's work has been presented throughout Canada and internationally and is collected by museums and private collectors. She is the recipient of the 2022 Artist Prize, awarded to recognize outstanding contribution to the Toronto Biennial of Art.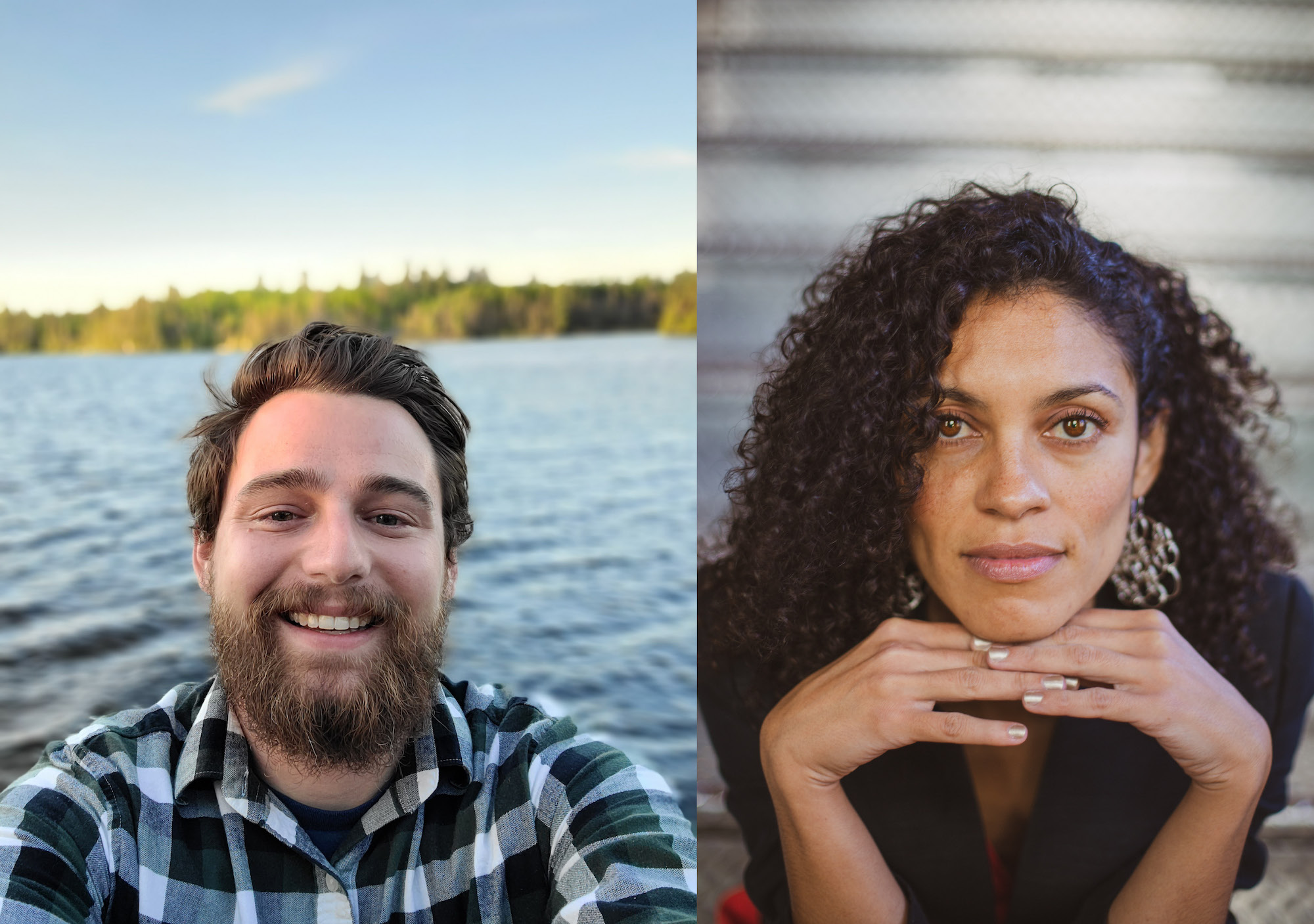 Images (left to right): Kyle Sauve, photo by Kyle Sauve. Dr. Alia Fortune Weston, photo by Gilad Cohen.
Kyle Sauve is a Rama First Nations band member artist who primarily works with quills and birch bark. Kyle began experimenting with porcupine quills in March 2020, during the initial stages of the COVID-19 pandemic. Without access to traditional teachers, he struggled to gather information about this art form. Following a few months of trial and error, Kyle began to grasp the fundamental principles of quillwork. Eventually, Kyle was able to connect with a number of talented Indigenous artists by establishing an online presence through various social media platforms, most notably Burl Tooshkenig of Sweetgrass and Cinnamon, who assisted him in expanding into various traditional mediums such as caribou hair tufting, and sweetgrass. Kyle's goal, now that he has amassed a wealth of knowledge from a variety of sources, is to meaningfully contribute to the revitalization of quillwork art form through educational opportunities for Indigenous people.
Dr Alia Fortune Weston is a Cape-Malay (South African)-English designer, scholar and educator, born and raised in Zimbabwe. Her work examines the ways that business and creativity contribute to social change, through sustainable and creative economies, de-colonial business, and food methodologies. In this panel, Alia talks about the history of the Cape Malay community in South Africa, a unique and little-known, diasporic community formed through Dutch colonization in the 17th Century. Her design practice is a contemporary form of wearable art, that is a love letter to her family history and culture, and the multiplicious influence of her mixed heritages. As an Associate Professor of Creative and Business Enterprise at OCAD University, Alia teaches courses that support art and design students in developing socially beneficial and ethical business capabilities. She runs two jewellery businesses, Alia Weston Jewellery and Fireflies Atelier which support community projects in Zimbabwe.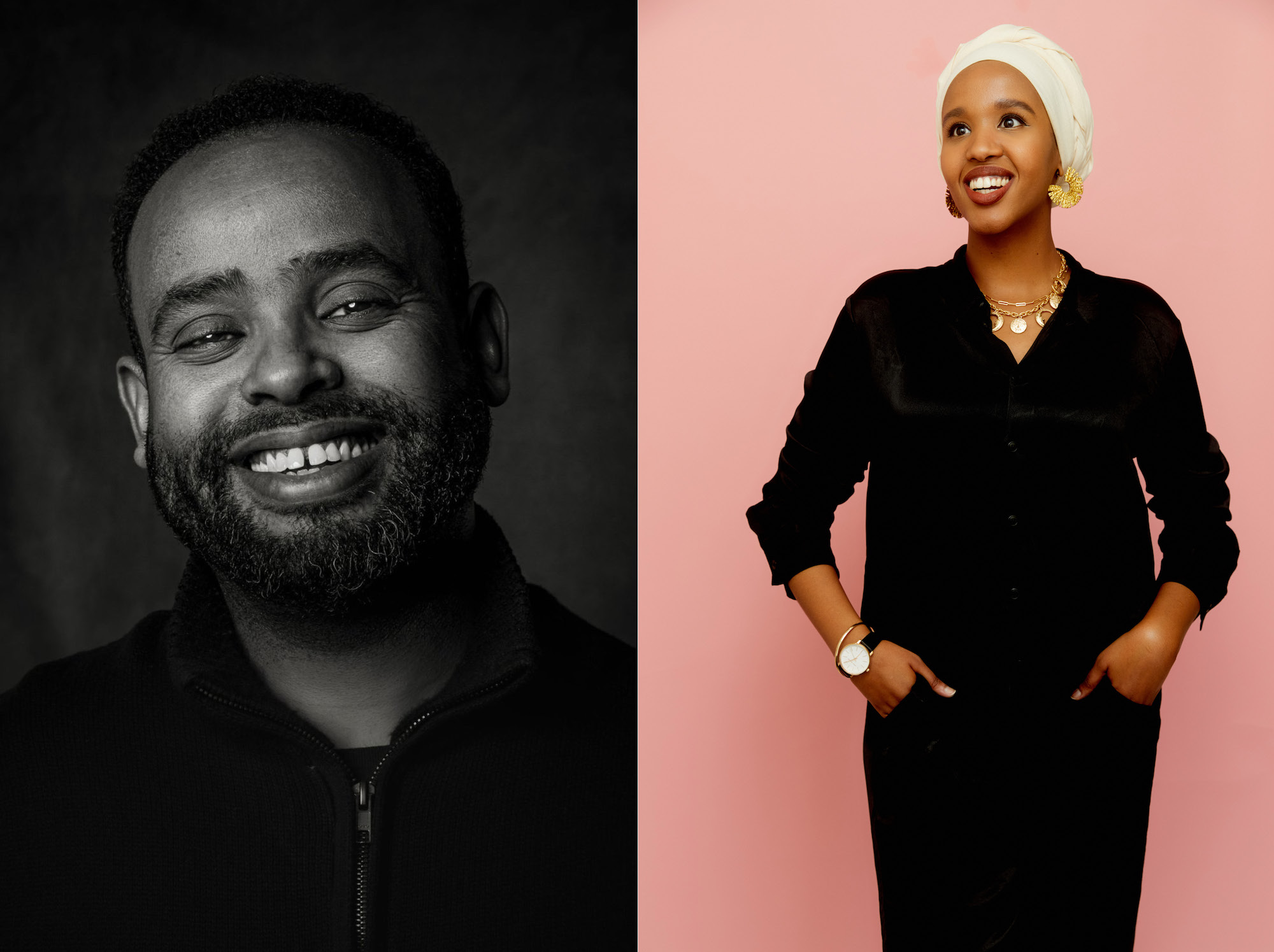 Images (left to right): Kaamil A. Haider, photo by Khadija Charif. Susan Jama, Monography Studio.
Kaamil A. Haider is a visual artist, art organizer, graphic designer, and an archivist whose work examines the relationship between objects and shared meanings and heritage in contemporary Somali art with an emphasis in memory. He draws references from diverse cultural, archival and oral traditions. Kaamil is a co-founder and co-director of Soomaal House of Art, an artist-run organization and collective based in Minneapolis. He has a Master's degree in Heritage Studies & Public History and Bachelor of Fine Arts in graphic design from College of Design, University of Minnesota.
About the Moderator:
Susan Jama is an arts worker with strong experience in leading community engagement and public arts programming. Susan has worked with various institutions that approach heritage in a community-minded manner including Toronto Ward Museum (TWM) and Black Artists' Networks in Dialogue Gallery & Cultural Centre (BAND). Currently, Susan is the programs and community coordinator at Onsite Gallery at OCAD University. Susan has a Master's in Museum Studies from University of Toronto and completed her Bachelor of Arts with Honors in Psychology & History at York University.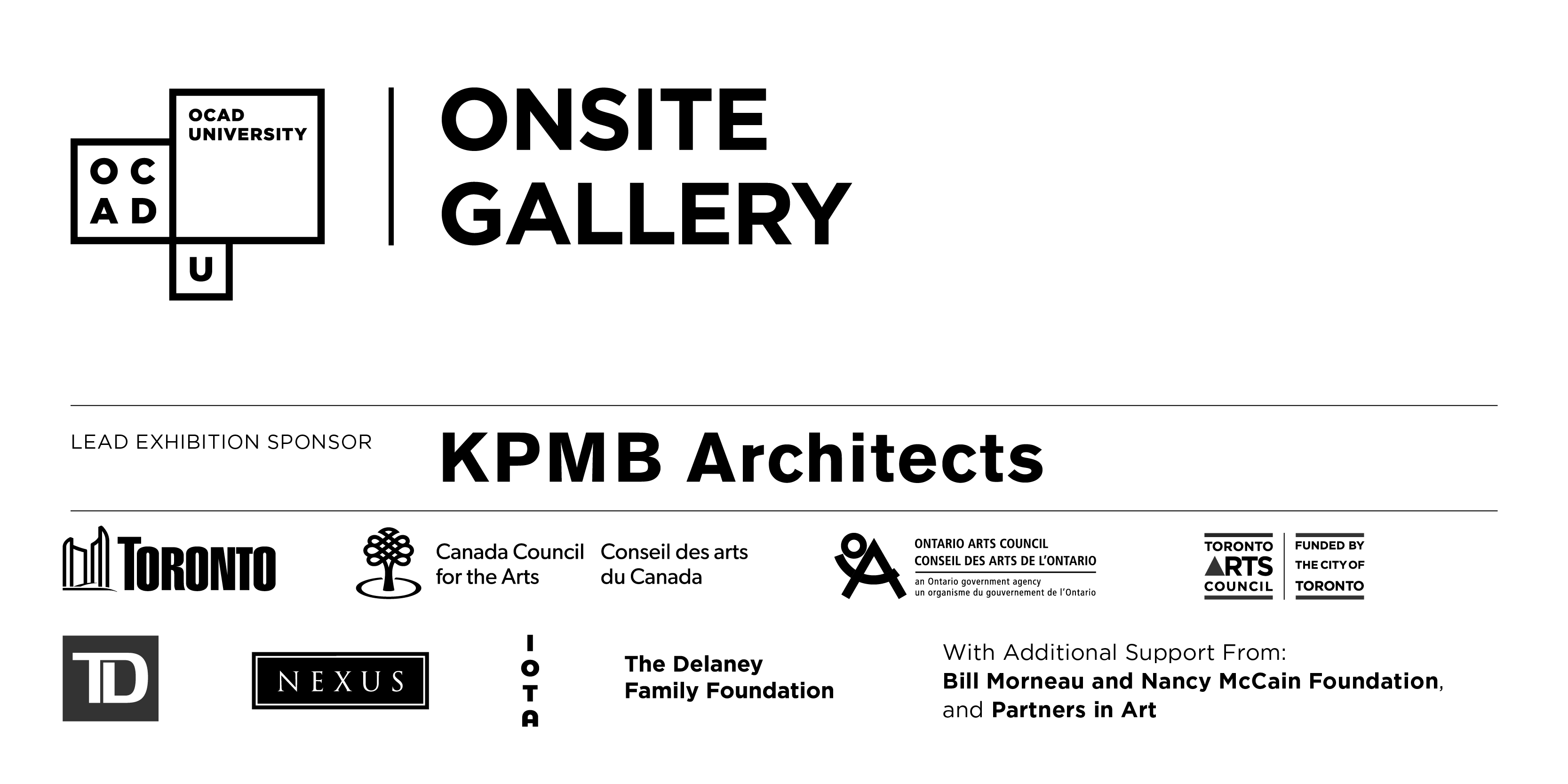 Date
-
Venue & Address
Online
Cost
Free
Email
susanjama@ocadu.ca
Type
Department
Keywords
Reviving Lost Histories in Indigenous and Black/African Communities online panel coincides with Jordan Bennett x2 which includes Souvenir, a solo exhibition on view until December 10, 2022 and pi'tawita'iek: we go up river, the large-scale outdoor mural on the south wall of 100 McCaul St.
Banner Image
Reviving Histories Panelists & Moderator
Event Display
Hide when event is over