To reduce the volume of hazardous waste produced at OCAD U as well as reduce the cost of its safe disposal, Drawing & Painting are shifting from paper towel brush cleaning to cloth rag brush cleaning.
Over 2018-19, a study was undertaken by students and staff to find ways to cut down on OCAD U's hazardous waste. Soiled paper towels made up around half of the University's hazardous waste! Shifting to cloth rag brush cleaning in Drawing & Painting is meant to encourage reuse of scrap material that might otherwise go to landfill.
To aid in this transition, we will be placing storage containers in each studio to hold upcycled cloth material for students to use as painting rags.
This Drawing and Painting initiative is in collaboration with Safety & Security, Facilities & Studio Services, and the Office of Diversity, Equity & Sustainability Initiatives.
Diversity, Equity & Sustainability (ODESI)
Faculty of Art
Image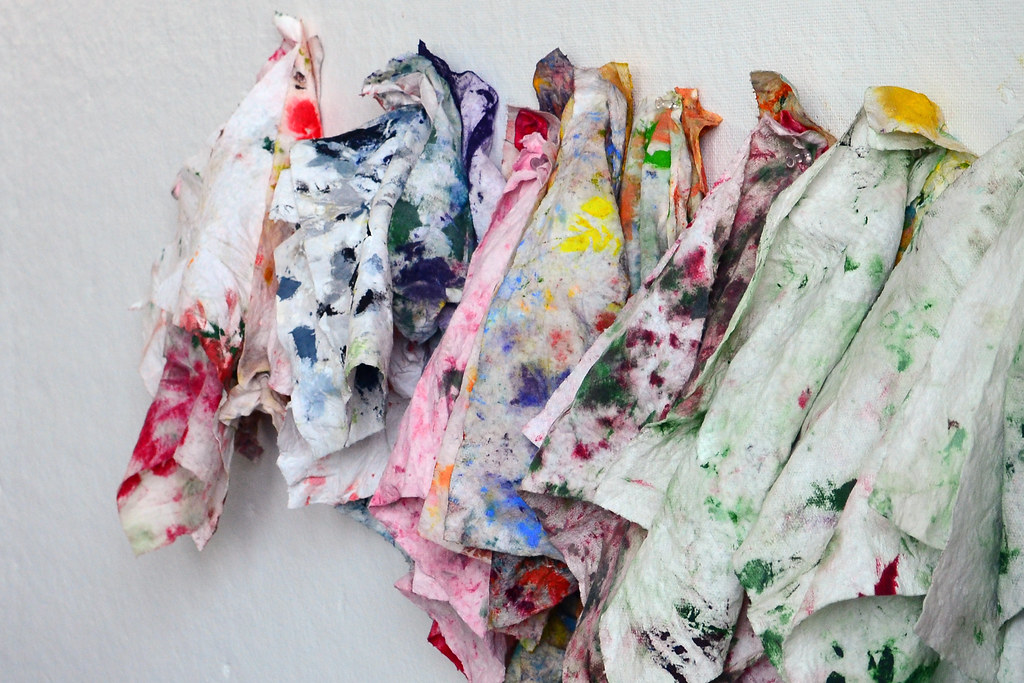 Keywords
Date
-