Body
This year OCAD U staff were excited to join together in person on a sunny afternoon to kickoff the summer and celebrate the outstanding contributions of several employees. The event took place, for the first time, at Toronto's RendezViews West Outdoor Patio, located at 229 Richmond Street West. 

Adorned with a massive mural by Toronto-based duo Clandestinos Art (Bruno Smoky and Shalak Attack) curated by Collective Arts Brewery and outfitted with brightly painted picnic tables, this year's event venue was an instant hit.  
 
2022 Award for Employee Excellence
The Award for Employee Excellence recognizes outstanding contributions to the University by non-teaching employees. This year the award was presented to two outstanding OCAD University team members, Andrew Atkin and Annie Qui, by President Ana Serrano, who also sat on the awards selection committee.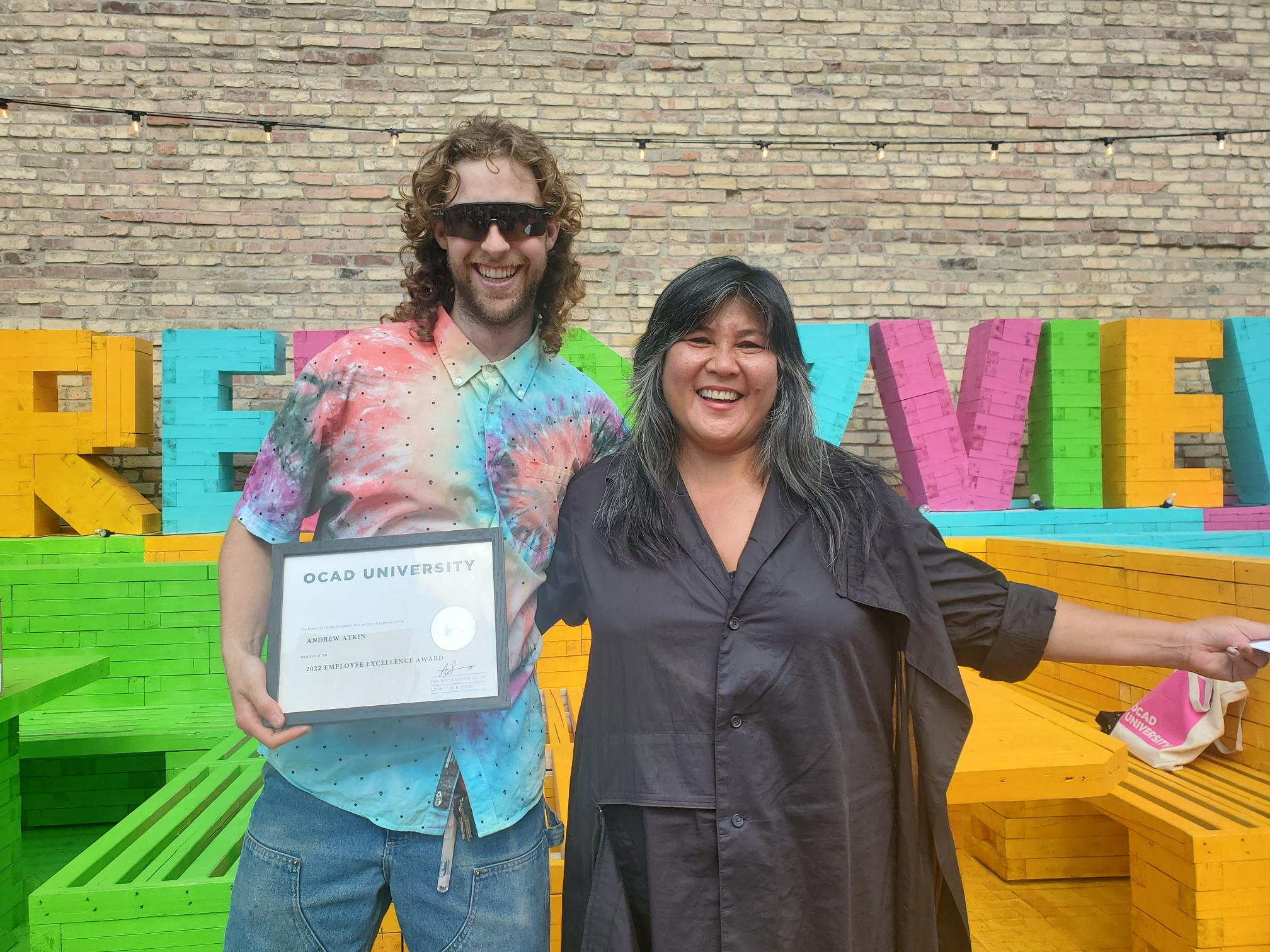 A graduate of OCAD U's Sculpture and Installation program in 2019, Andrew Atkin is celebrated for his work as a Contract Technician, Studio Services & Teaching Assistant. Throughout the past academic year Atkin has demonstrated how much he cares about the success and well-being of students and the studio space. He is a knowledgeable and approachable technician, a communicative and engaging teaching assistant, and above all, an anchor of the OCAD U community who nurtures a positive and inclusive learning environment in the Plastics studio.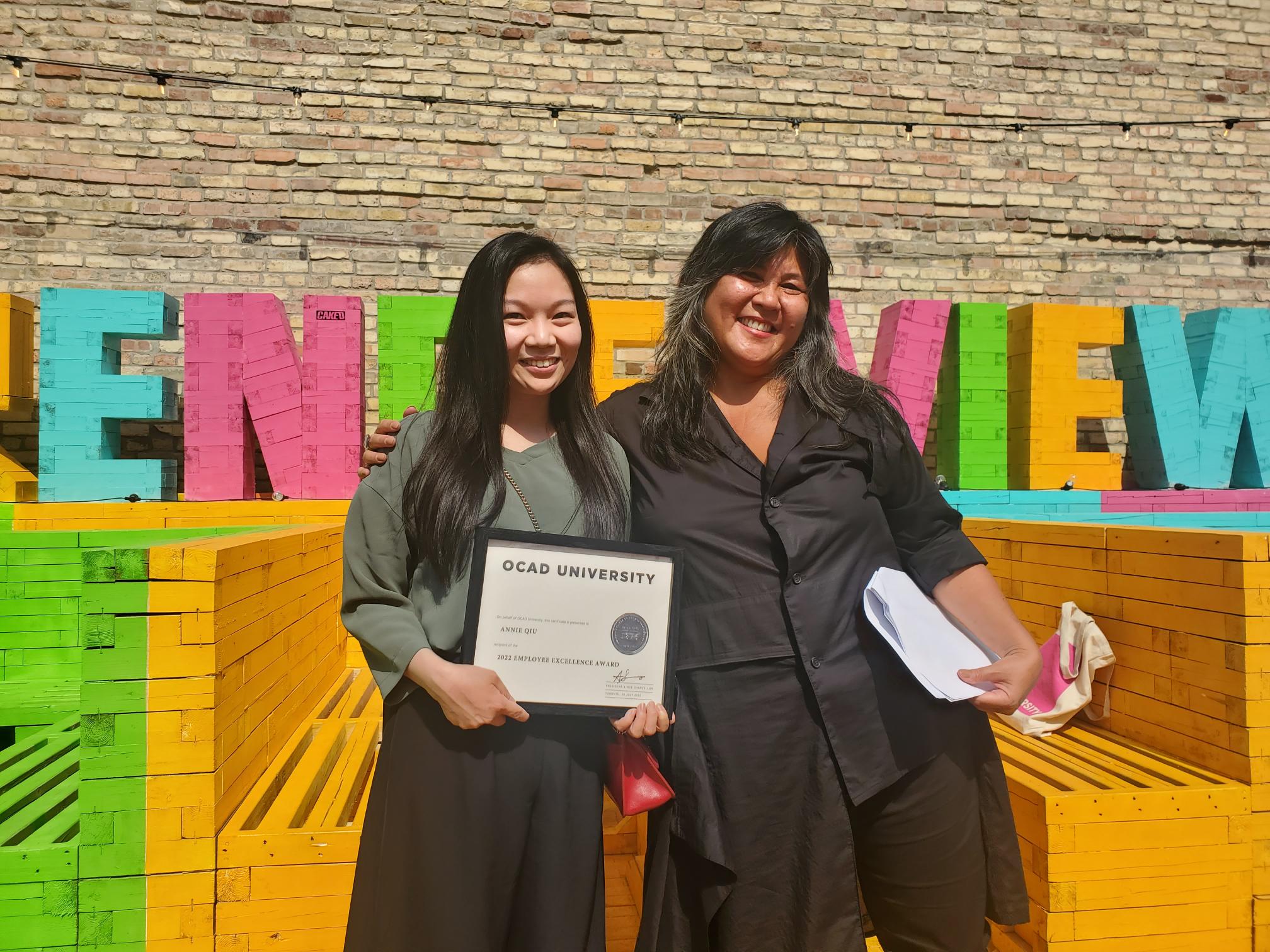 Annie Qui, who holds the role of Accountant, Financial Planning and Budgeting, is recognized for her thoughtful, diligent and detail orientated work on capital projects. She provides support to senior management, unit budget holders and departments in the preparation and communication of budgeting, reporting and decision making. Qui joined OCAD U in 2017 and has held several positions in the Finance office. She goes above and beyond with her help and guidance, always willing to explain fiscal technicalities and to work on busy deadlines to make sure we get our reports in on time. 

"I'm very honored to be recognized by my peers and colleagues for the passion I have for the work that I do. I have an awesome team in Finance that allows me to be the best version of myself. OCAD is an amazing place that brings great people together," Qui expressed.  
 
2022 Employee Equity Award 
This year, Shazia Hussain, Employee Wellness and Equity Advisor in the Human Resources Office at OCAD U was recognized with the Employee Equity Award for her significant contributions in fostering an inclusive, equitable, and diverse learning and work environment within our community.