Challenging Our Assumptions: Towards More Inclusive Ways of Teaching and Learning
Friday, January 17th, 2020 9:00 am - 5:00 pm 113 McCaul St, Level 5
Registration is now open!
Join us for this full-day event dedicated to reflecting upon our teaching and learning practices through workshops, presentations, facilitated discussions and demonstrations of class activities. This year's theme invites you to consider how we, as educators, practitioners and scholars, need to challenge our assumptions—about our students, classrooms, disciplines, creative practices, institutional policies and ourselves.
Reflecting on our assumptions and perspectives will deepen our understanding of the multi-faceted and diverse histories and backgrounds of our learners, colleagues and institutional policies and practices. We will also engage in discussion and activities grounded in the principles of inclusive teaching and Universal Design for Learning, an approach to teaching and learning that values reflection and embeds equity, diversity and accessibility into our practices.
This year's expo kicks off with a pre-conference workshop on Anti-Ableism and Universal Design by Dr. Jay Dolmage, Professor and Associate Chair of English at the University of Waterloo and Founding Editor of the Canadian Journal of Disability Studies. There will be two offerings of the workshop the day before the expo, Thursday, January 16th.
TEACHING EXPO SCHEDULE
Thursday, January 16th: Pre-conference workshop 9:30 am – 12:30 pm   Anti-Ableism and Universal Design workshop                                    Dr. Jay Dolmage, Professor and Associate Chair of English, University of Waterloo 1:00 pm – 4:00 pm*  *morning and afternoon sessions are same
Friday, January 17th: Teaching Expo 9:30 am - 10:00 am    Welcome and Remarks, Dr. Caroline Langill, Vice-President, Academic and Provost
10:00 am - 12:00 pm  Morning Sessions
12:00 pm - 1:00 pm    Lunch (complimentary)
1:00 pm - 2:30 pm      Keynote: The Inclusion-Imaginary & The Promise of Disability                                    Dr. Tanya Titchkosky, Professor, Disability Studies, Social Justice Education, OISE, U of T
2:30 pm - 5:00 pm      Afternoon Sessions
Attendees are welcome to attend any number of sessions throughout the day.
All sessions, except the keynote, will be held in 113 McCaul, Level 5. The keynote will be in the main auditorium (Rm 190) at 100 McCaul.
REGISTER HERE For more information: https://www.ocadu.ca/services/faculty-curriculum-development-centre/ocad-u-2020-teaching-expo.htm 
If you require any accommodations, please contact the FCDC at fcdc@ocadu.ca or call 416-977-6000 x 2660.
FACULTY & CURRICULUM DEVELOPMENT CENTRE (FCDC) 113 McCaul Street, Level 5 T 416 977 6000 x229 E fcdc@ocadu.ca
OCAD UNIVERSITY 100 McCaul Street, Toronto, ON M5T 1W1
Cost
Free
Email
fcdc@ocadu.ca
Website
https://www.ocadu.ca/services/faculty-curriculum-development-centre/ocad-u-2020-teaching-expo.htm
Date
-
Venue & Address
113 McCaul St, Level 5
Type
Image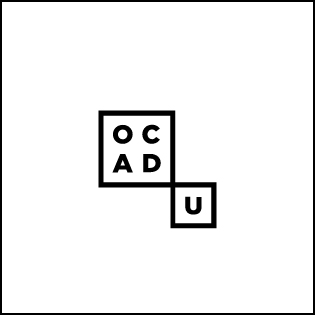 Poster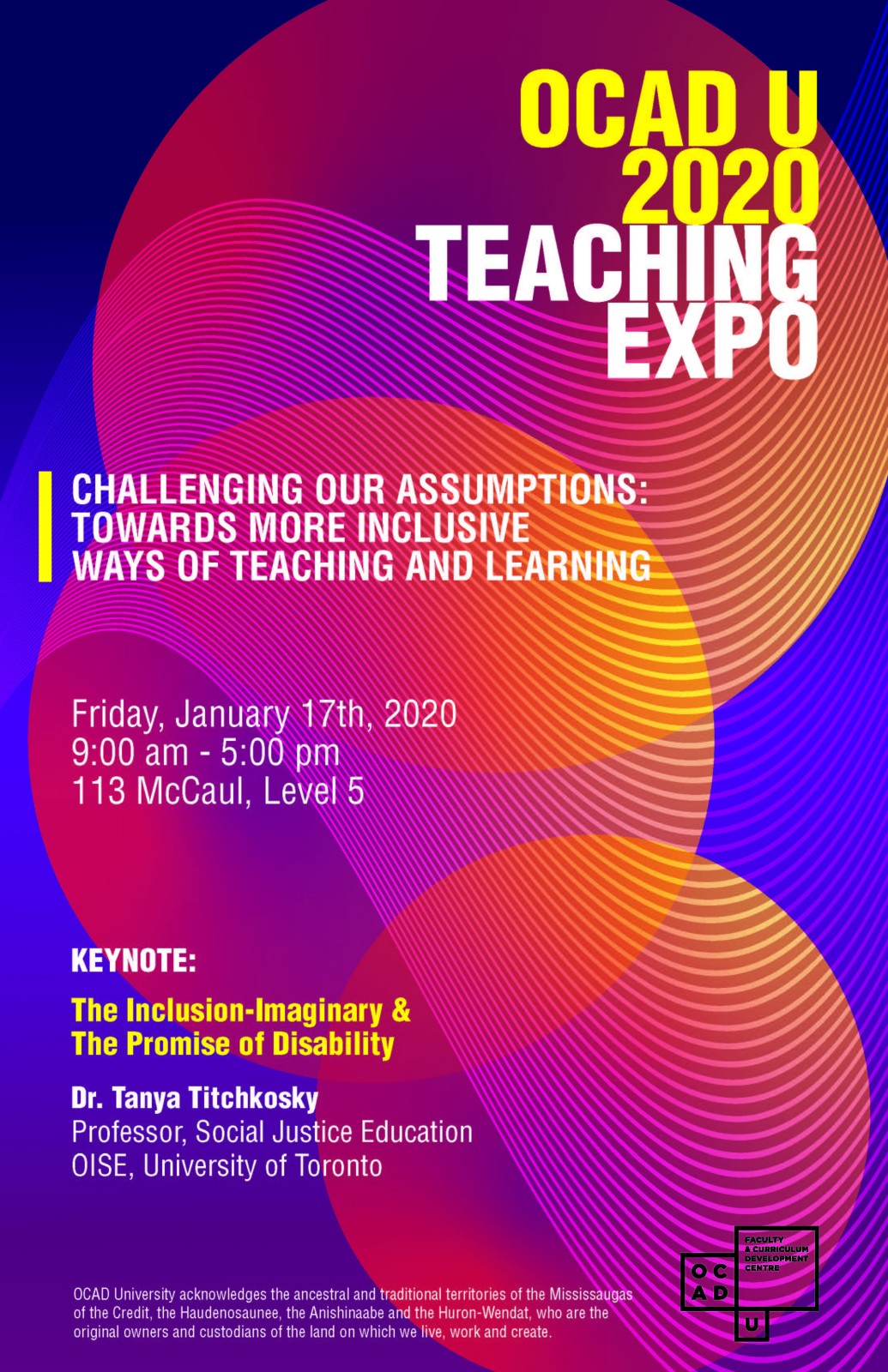 Keywords