Body
Ignite Gallery is hiring student monitors
Position Type:
Part-Time Position

Applications will be accepted until 11:59 p.m., Nov 25th, 2021
Log into the OCAD U talent network for more information

Position Description:
Reporting to Ignite's Programs & Community Coordinator, the Student Monitor will:  
Assist in maintaining COVID protocols as directed by OCAD U. This may include tracking visitors, supplying masks to any visitors in need, light cleaning, etc. Protocols are in development and will shift with the needs of the pandemic to keep us safe.  
Greet visitors as they enter the gallery and provide information on present and upcoming exhibitions, public events, and general gallery and OCAD U information.  
Supervise the entrance and all areas of the exhibitions to enhance the visitor experience, encourage conversation and engagement, and enforce gallery rules and etiquette. 
Research the exhibiting artists/designers and exhibition themes, prepare and lead thoughtful tours and maintain a comprehensive understanding of the artists/designers and themes in the exhibition to facilitate discussion and meaningful engagement with viewers.  
Track daily attendance and encourage the recording of email addresses for Ignite Gallery's e-newsletter database, so patrons are aware of upcoming exhibitions and events.  
Ensure all exhibition elements are in proper working order, and front reception and gallery areas are clean/tidy. Examine the exhibitions daily to identify if maintenance is needed on artworks, perform corrective action (as appropriate), and notify other staff as needed.  
Perform administrative tasks including writing reports related to gallery attendance and audience response. Replenish gallery material, such as exhibition brochures, at the front desk and other areas as needed.  
Perform opening and closing duties, including turning on and off the works in the exhibition, keeping front reception tidy, and locking all doors.  
Assist with installation and de-installation of exhibitions, as needed, which may include: light lifting and moving of objects, installing hanging material, moving plinths, patch/repair and paint walls, and hanging wall labels.  
Attend Student Monitor orientation meeting prior to the opening of an exhibition, and any other meetings as called by the Programs & Community Coordinator or Curator.    
Perform other tasks as assigned by the Programs & Community Coordinator and senior management.  
Qualifications
Requirements:
• Currently enrolled as an OCAD University student and IWSP* or CEPIS** eligible
• Interest in contemporary art and design.
• Comfortable in a public speaking role.
• Strong verbal communication skills.
• Ability to work under general direction and in a team environment.
• Strong interpersonal skills; enjoy working with the public.
• Must be able to work flexible hours for public event shifts and/or gallery preparation.

Assets:
• Ability to operate audio/visual and office equipment.
• Knowledge and comfort using social media (Facebook, Twitter and Instagram) to assist with Ignite Gallery's digital presence and promotion.
Duration:
January 4 to May 1, 2022, with the possibility of renewing for the following exhibition period. Rate of pay: $16.15 per hour. Schedule: 1-3 shifts per exhibition to be determined, resulting in between 8-19.25 hours, depending on availability.
Vacancies:
2-3 regular Student Monitor positions; 2-3 Student Monitors on an as needed basis.
Please submit the following to Community Coordinator, Morgan Mavis, mmavis@ocadu.ca
Cover Letter • Resume 
Your IWSP or CEPIS eligibility confirmation for the winter 2022 semester *Institutional Work Study (IWSP) consists of part-time employment for students on or near campus while they are enrolled in a program of instruction, to supplement OSAP assistance received by students, or to assist other students with demonstrated financial need. **Campus Employment Program for International Students (CEPIS) is a work/study program designed to provide students with financial assistance through part-time paid employment on campus at OCAD U. As an employer committed to employment equity, we encourage applications from members of equity-seeking communities including women, racialized and Indigenous persons, persons with disabilities, and persons of all sexual orientations and gender identities/expressions.
Applications will be accepted until 11:59 p.m., Nov 25th, 2021
Log into the OCAD U talent network for more information
Department
Keywords
News Summary
Ignite Gallery is currently recruiting a Student Monitor for their Winter exhibitions.
Date
-
Banner Image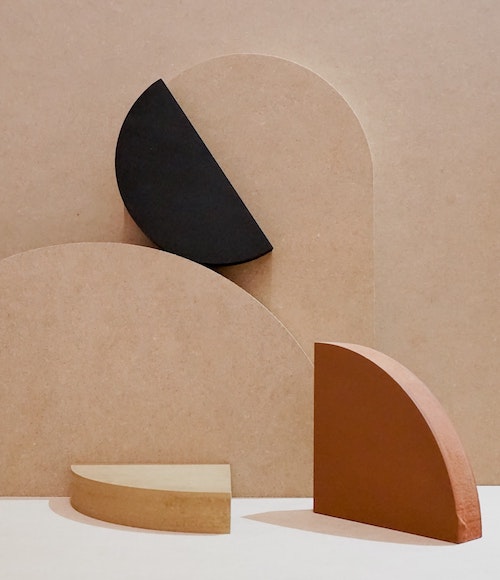 Poster