Body
Cover photo: Esery Mondesir, Katherine, (still image), 2019. Hand-processed 16mm film transferred to HD video (3:31min, looping). Courtesy of the artist. © Esery Mondesir.
OCAD University School for Continuing Studies 
Online 
In Touch
September 29 to December 1, 2022

With works by Continuing Studies Drawing Skills Studio 1 students Val Brubacher, Prasad Dalvi, Milan Kang, Yi Mei, Neil Ornstein, Karan Sidhu and Barry Strasbourg-Thompson. 
The works in this exhibition are inspired by video and text prompts as well as online meetings and discussions led by Instructor Travis Freeman, who is also an Educational Developer in the Faculty and Curriculum Development Centre at OCAD U.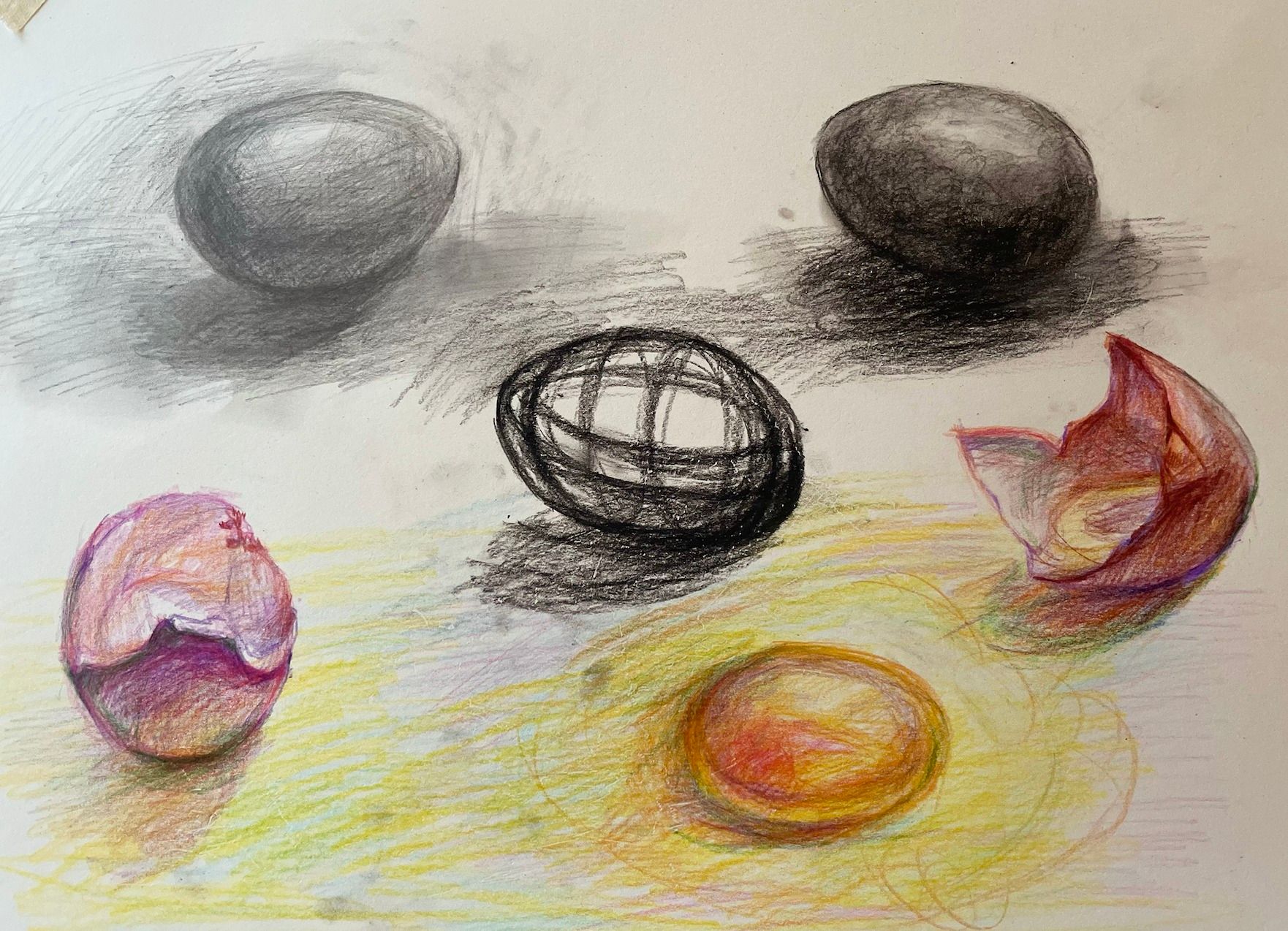 Eggs (2022) by Yi Mei.
Office of Diversity, Equity & Sustainability Initiatives (ODESI) Gallery
100 McCaul Street, Room 316
Step on a crack...
October 6 to December 2, 2022
This exhibition features the multi-media works by queer disability artist and Faculty of Art Assistant Professor Pam Patterson that capture physical and visual (dis)ability perceptions.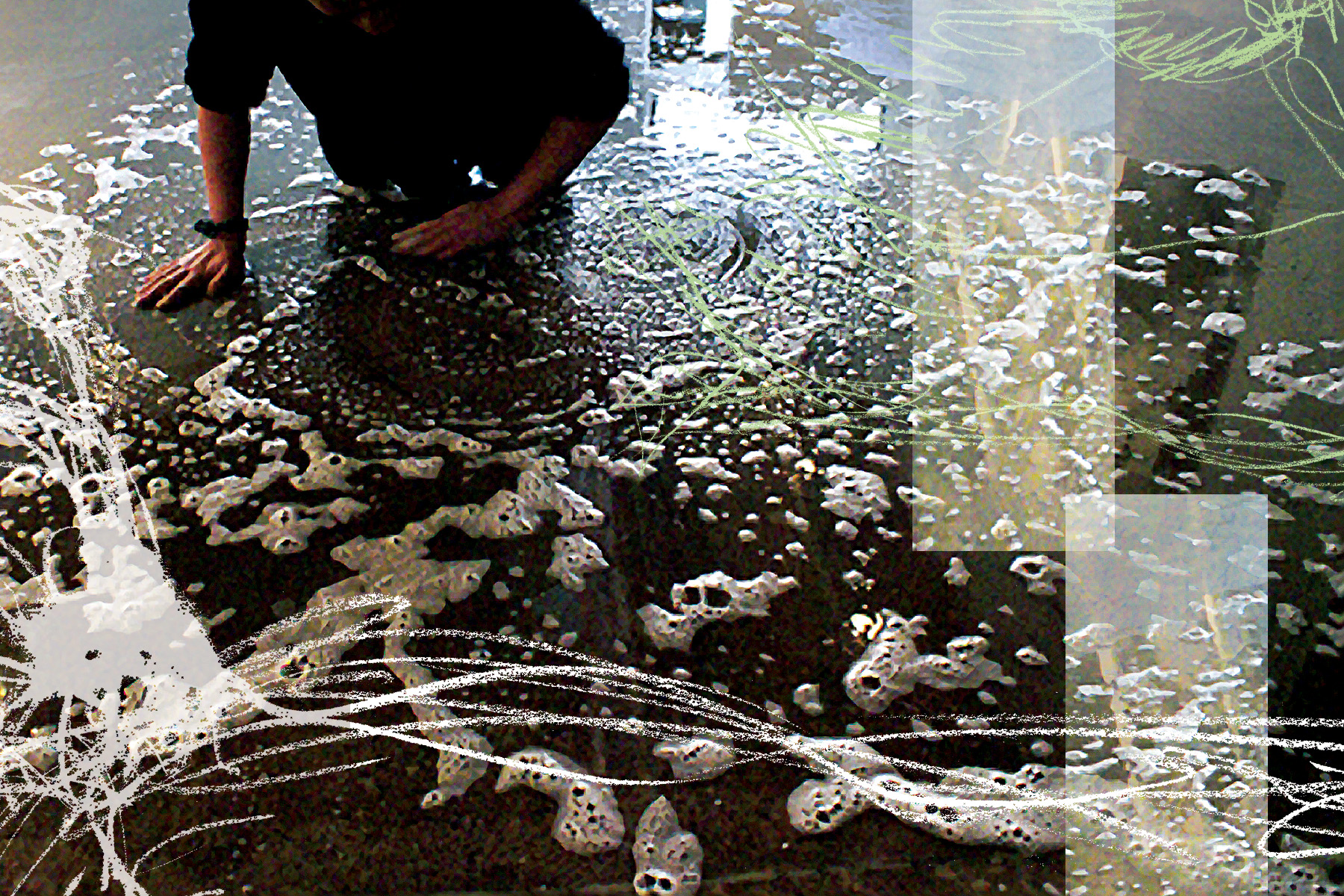 Drawing on water #4 (2022) by Pam Patterson, digital collage using drawing and performance documentation.
Onsite Gallery 
199 Richmond Street West, Ground Floor
Souvenir 
Until December 10, 2022 

Curated by Ryan Rice, Executive Director and Curator, Indigenous Art, Onsite Gallery. 

In Souvenir, Jordan Bennett draws on the richness of Mi'kmaq material culture and design. His interdisciplinary approach integrates customary geometric motifs embellished with porcupine quillwork and basketry souvenir trade commodities, forms that thrived in the nineteenth century.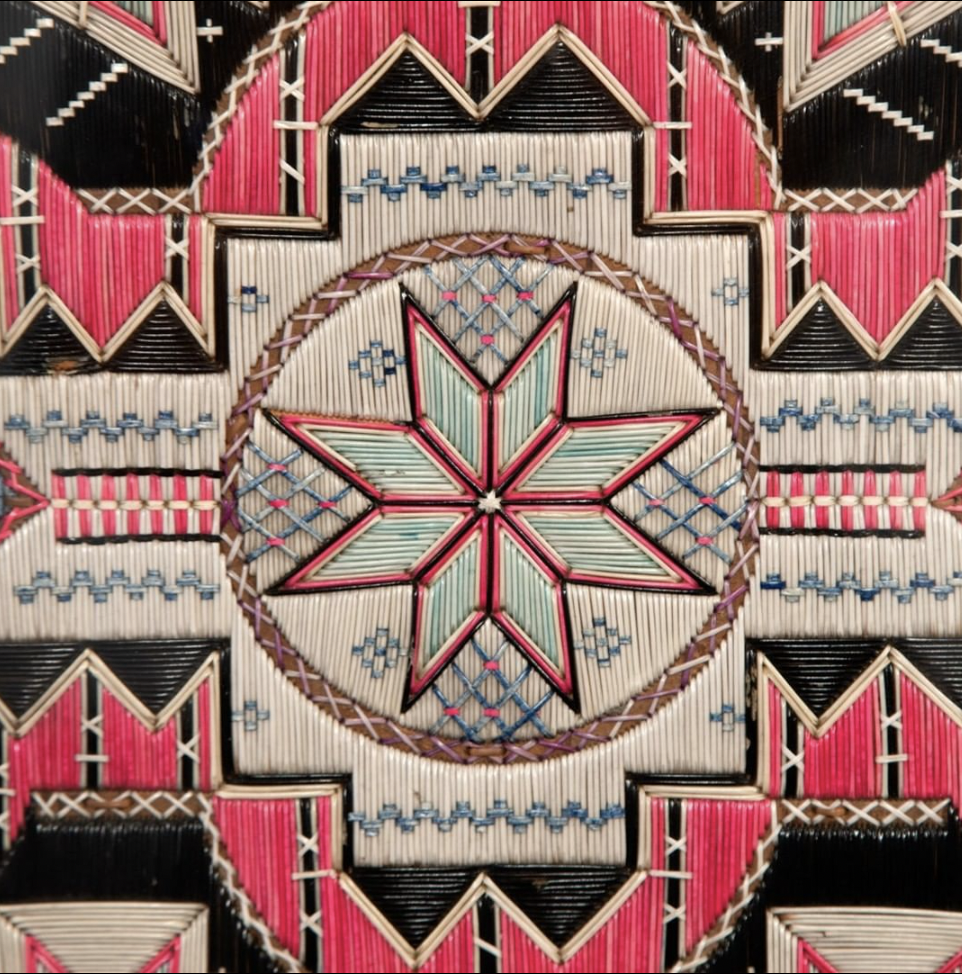 Heather (2018) by Jordan Bennett, acrylic on birch panel. Photo by Yuula Benivolski.
Darling Foundry 
745 Ottawa Street, Montreal 
Tu m'enveloppes et je te contiens [You envelop me and I contain you] 
September 22 to December 11, 2022 

With works by OCAD U MFA alum Lan Florence Yee.

Working with the theme of memory, 10 artists were invited to revisit the history of the Darling Foundry site by proposing original works created in response to its programming, the objects in its art collection, its architecture or to its transition from its former status as an industrial ruin to that of a contemporary arts venue emblematic of Montreal's cultural scene.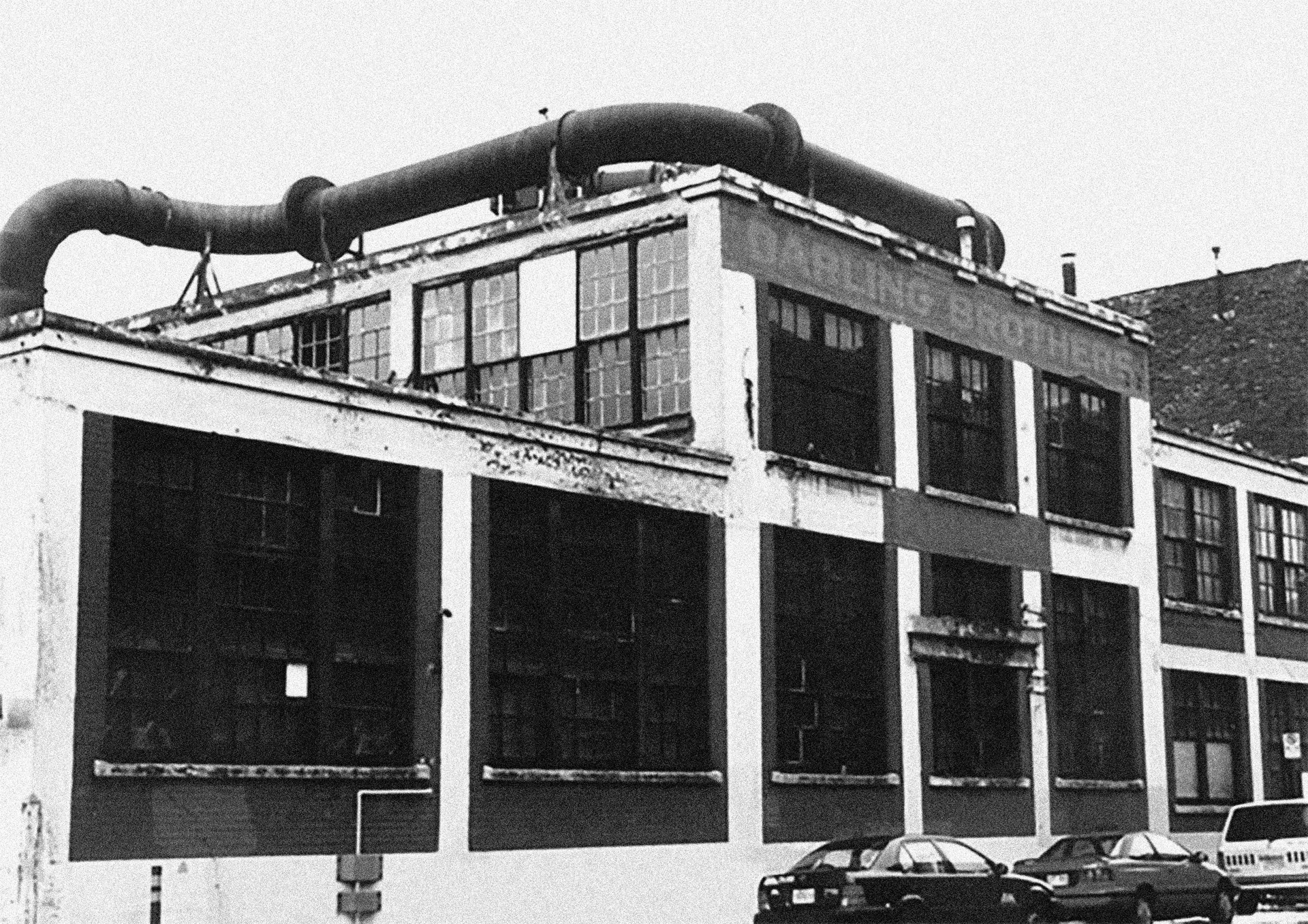 Image courtesy of Darling Foundry.
Art Gallery of Guelph 
358 Gordon Street, Guelph 
Homecoming 
September 14 to December 21, 2022 

With works by OCAD U MFA alums Justine Woods (who is also an Instructor, Indigenous Visual Culture program at OCAD U) and Laura Grier and BFA graduate Anita Cazzola. Curated by Erin Szikora, Contemporary Art, Design, and New Media Art Histories MFA graduate.

An exhibition that considers the complexity and multiplicity of "home". The artists in the show ask: where do we go when we don't have home to return to? To many, this location or feeling has become elusive due to increasing social and cultural isolation and the threat of displacement.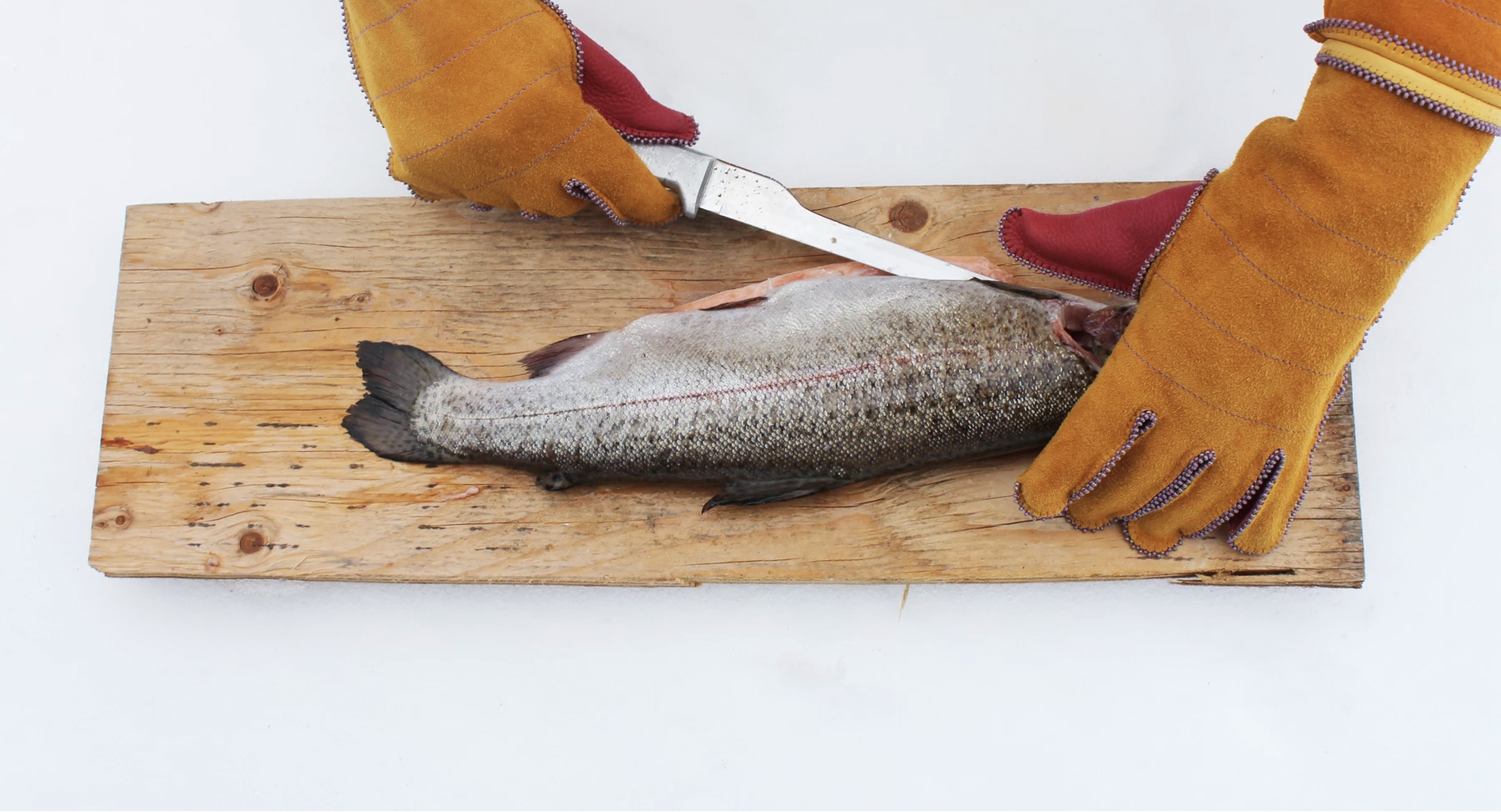 we carry our homeland(s) close to our heart (trout filleting detail) (2021) by Justine Woods.
The Power Plant Contemporary Art Gallery 
231 Queens Quay West
Arctic/Amazon: Networks of Global Indigeneity
October 1 to December 31, 2022 

Co-curated by Dr. Gerald McMaster who retired from OCAD U this fall. He was previously a professor in the Faculty of Arts and Science Professor and the Canada Research Chair in Indigenous Visual Culture & Curatorial Practice.

This exhibition explores the ways Indigenous contemporary artists and collaborators take on issues of climate change, globalized Indigeneity and contact zones in and about the Arctic and the Amazon during a time of crisis.
Untitled (Série elementar- Lama) (2017) by Uýra, photograph printed on fine art paper.
113Research 
113 McCaul Street
Anthropogenic Anxiety 
September 22 to December 31, 2022 

An exhibition led by Faculty of Art Assistant Professor Pam Patterson. 

The exhibition is an outcome of working alongside students, community members, galleries and professional colleagues in a creative investigation. Over 100 people joined to broadly explore visual mediums, personal narratives of the pandemic and the larger emerging anthropogenic era.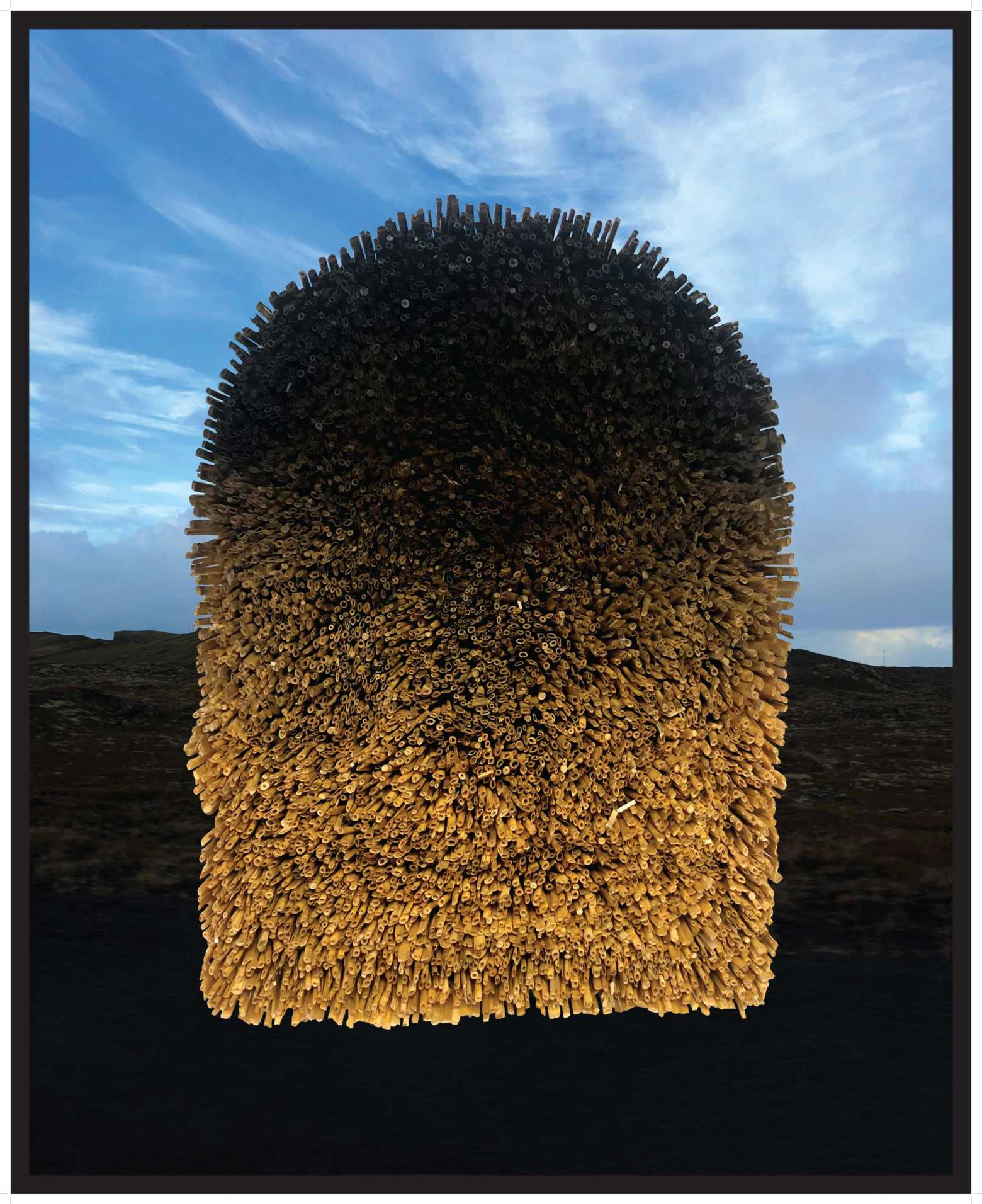 Reaper (2021) by Sasha Shevchenko, digital print. ​​​​​​
Maison de la culture Janine-Sutto
2550, rue Ontario Est, Montréal
Imaginaires souverains
November 17, 2022 to January 15, 2023
With works by Faculty of Art Assistant Professor Ésery Mondésir.

The collective exhibition Imaginaires souverains brings together in two places, the Maison de la culture Janine-Sutto and the Galerie Hugues Charbonneau, the works of fifteen Quebec and Canadian artists from Haiti, curated by Dominique Fontaine. 
Mondésir's work explores his connection to the Haitian diaspora, based on his own experience of migration.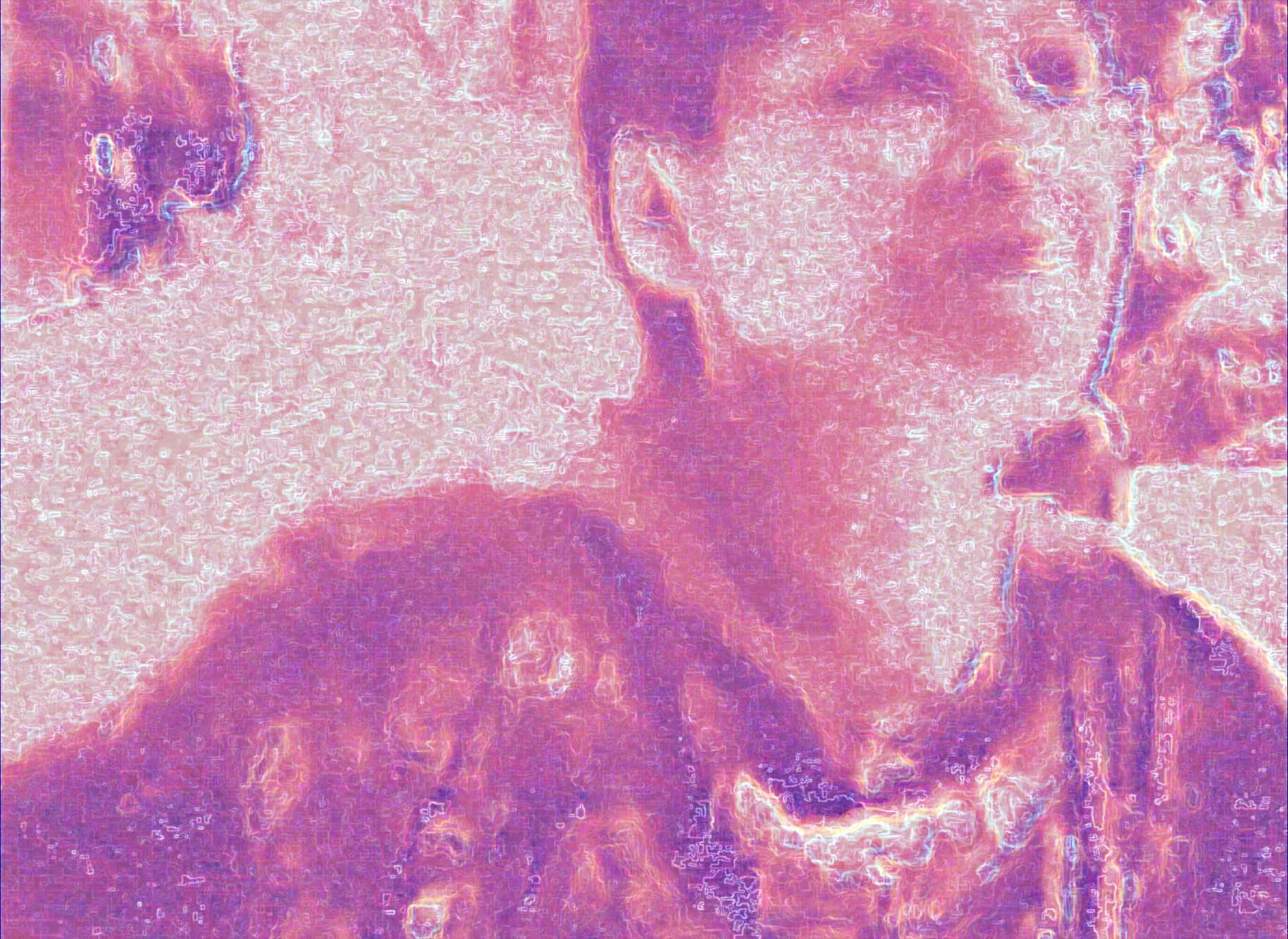 Esery Mondesir, Katherine, (still image), 2019. Hand-processed 16mm film transferred to HD video (3:31min, looping). Courtesy of the artist. © Esery Mondesir
Flying Books 
784 College Street
Marcas 
October 2022 to February 2023 

With works by Program Assistant, International Programs and Collaboration and 2017 Drawing and Painting alum Jasmine Cardenas. Curated by 2012 Criticism & Curatorial Practice alum Sagan MacIsaac (Sagan Editions). 
In this exhibition, Cardenas presents four abstract paintings that use layers of collage, found materials, recycled textiles, pumice stone and sand. Her unique combination of texture and a rich, vibrant palette creates images that evoke natural shapes (leaves, trees, flowers) and landscapes.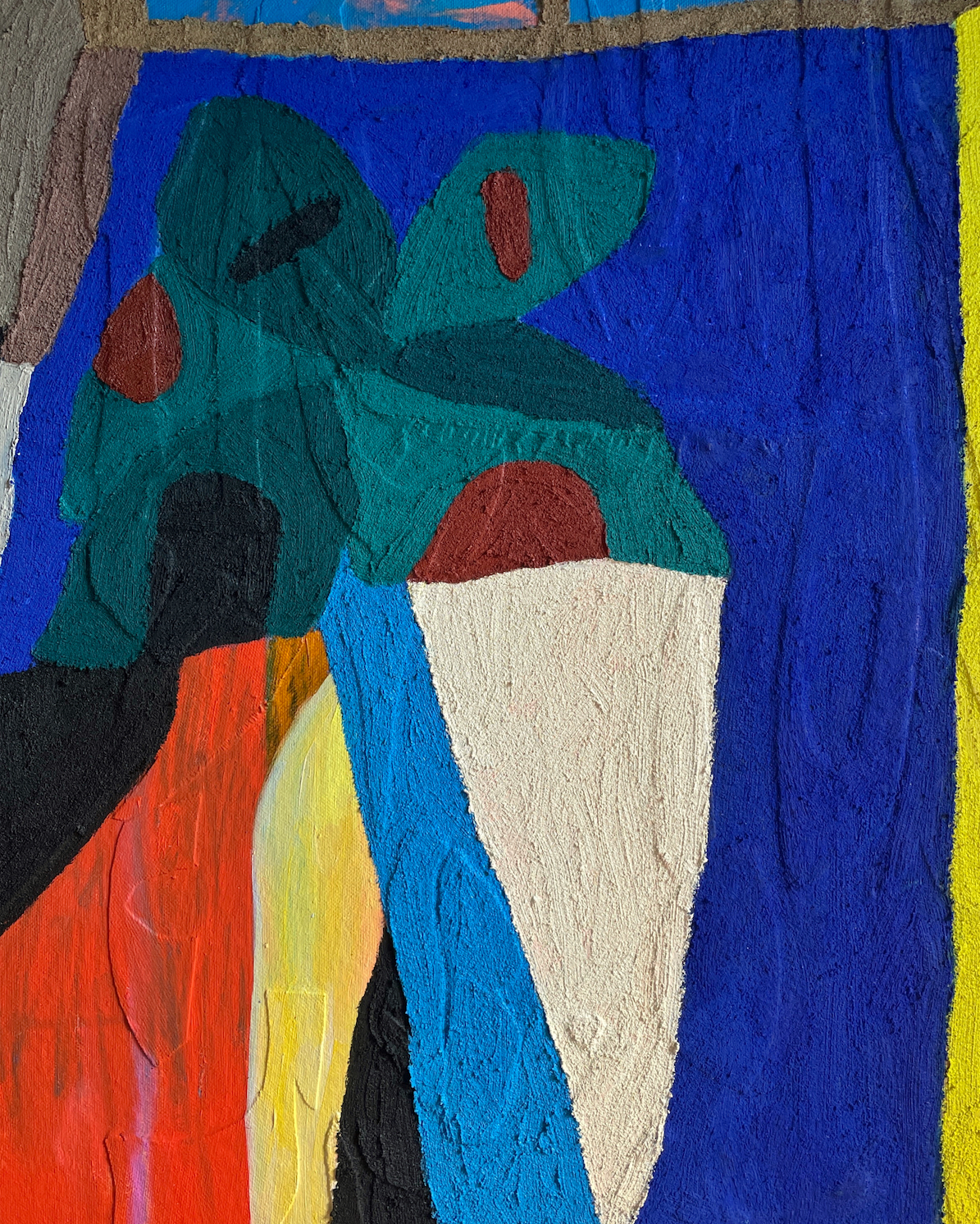 Eyes on You by Jasmine Cardenas, oil/mixed media on primed paper.
A Space Gallery
401 Richmond Street West
Practice as Ritual / Ritual as Practice
November 24, 2022 to February 23, 2023 

Curated by Andrea Fatona, founder of the Centre for the Study of Black Canadian Diaspora, Tier II Canada Research Chair in Canadian Black Diasporic Cultural Production and Associate Professor in the Faculty of Art at OCAD U.
Practice as Ritual / Ritual as Practice is a group exhibition featuring the works of 10 Black women artists who participated in the historical 1989 DAWA Collective exhibition, Black Wimmin: When and Where We Enter, the first national exhibition to address the exclusion of Black women artists from the visual landscape of Canada. The exhibition attests to and affirms the artists' sustained practice of producing art that articulates the heterogeneity of perspectives and forms that constitute Black Canadian women's art today. The works in the exhibition comprise of paintings, photography, text, installations, video, augmented reality, and sculpture.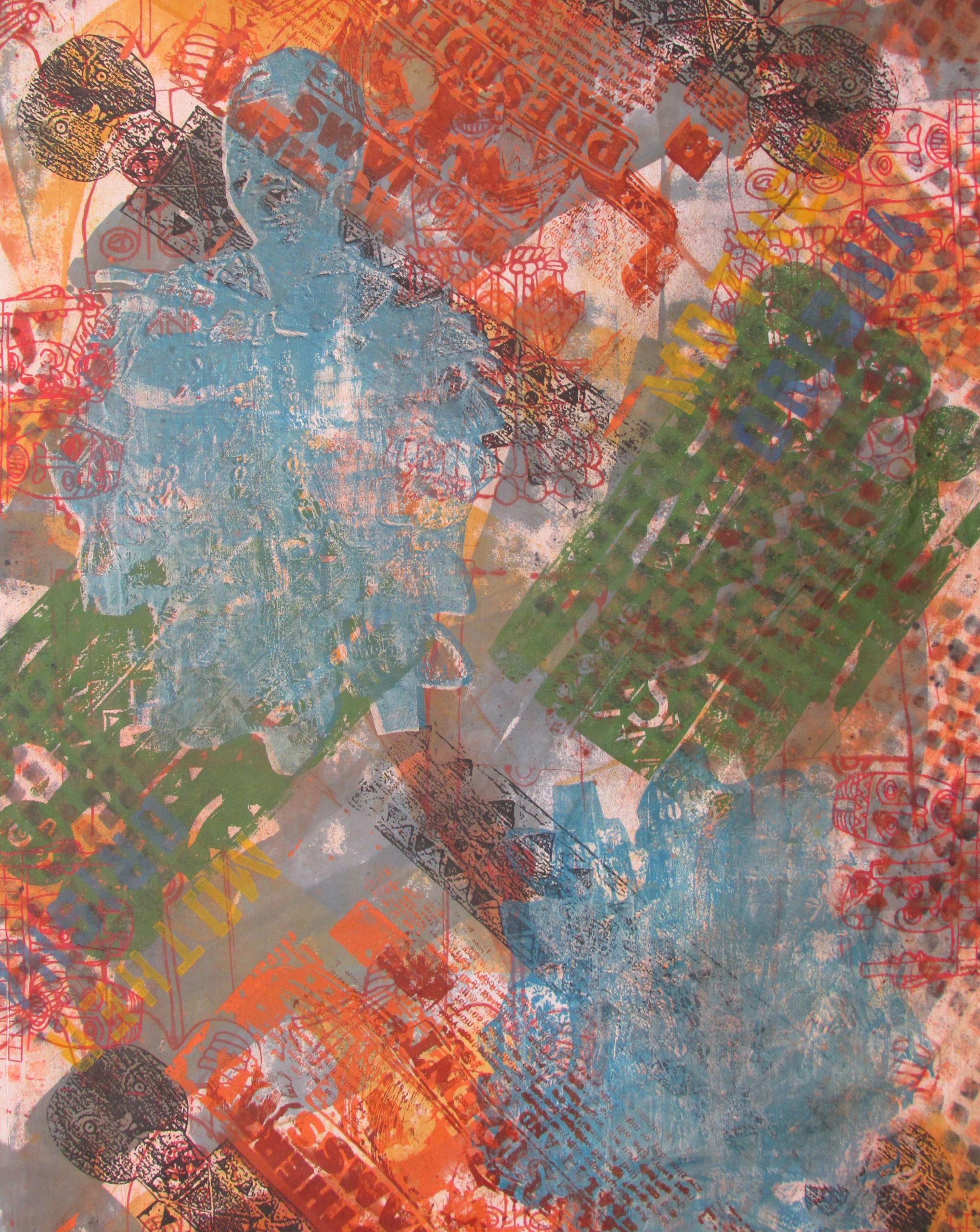 Khadejha McCall, Untitled, Silkscreen on canvas, 2000. Photo credit: Chiedza Pasipanodya.
Gardiner Museum
111 Queens Park
Replicas and Reunions: Ancient and Contemporary Ceramics from Ecuador
November 10, 2022 to March 12, 2023
Curated by Faculty of Art Instructor Maya Wilson-Sanchez.
This exhibition features a new body of work by Quito-based artist Pamela Cevallos and five collaborators from the rural coastal town of La Pila: Andrés López, Genaro López, Daniel Mezones, Javier Rivera, and Guillermo Quijije. The installation explores the artisanal and ancestral knowledge of ceramic production in Ecuador and the continuity of a longstanding tradition.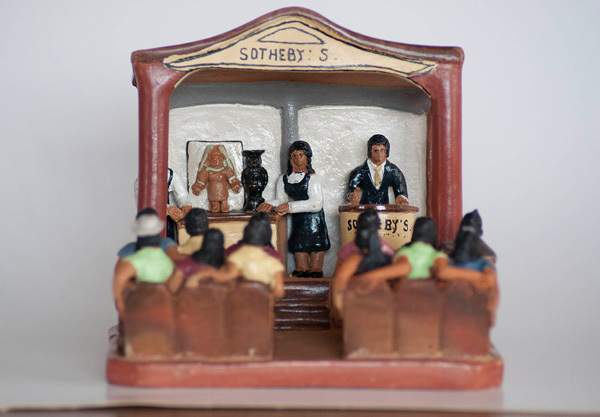 Sotheby's (2022) by Pamela Cevallos and Guillermo Quijije, earthenware.
Aga Khan Museum
77 Wynford Drive
Afghanistan, My Love
October 8, 2022 to April 10, 2023
With works by alum Shaheer Zazai (BFA 2011).
Conceptualized in Microsoft Word, Shaheer Zazai's mesmerizing patterns and designs explore the many layers of his complex cultural identity. A selection of Zazai's digital works and carpets which are inspired by these designs will showcase the artist's unique processes and his contemplations around what it means to be an Afghan away from their homeland.

Carpet No. 3 (2022) by Sheer Zazai, handwoven wool carpet. Image courtesy of Shaheer Zazai.
Museum of Contemporary Art Chicago
220 E Chicago Ave, Chicago, IL
Forecast Form: Art in the Caribbean Diaspora, 1990s–Today
November 19, 2022 to April 23, 2023

With works by OCAD U Associate Professor in the Faculty of Design and Chair, First Year Experience in the Faculty of Art Office, Marton Robinson.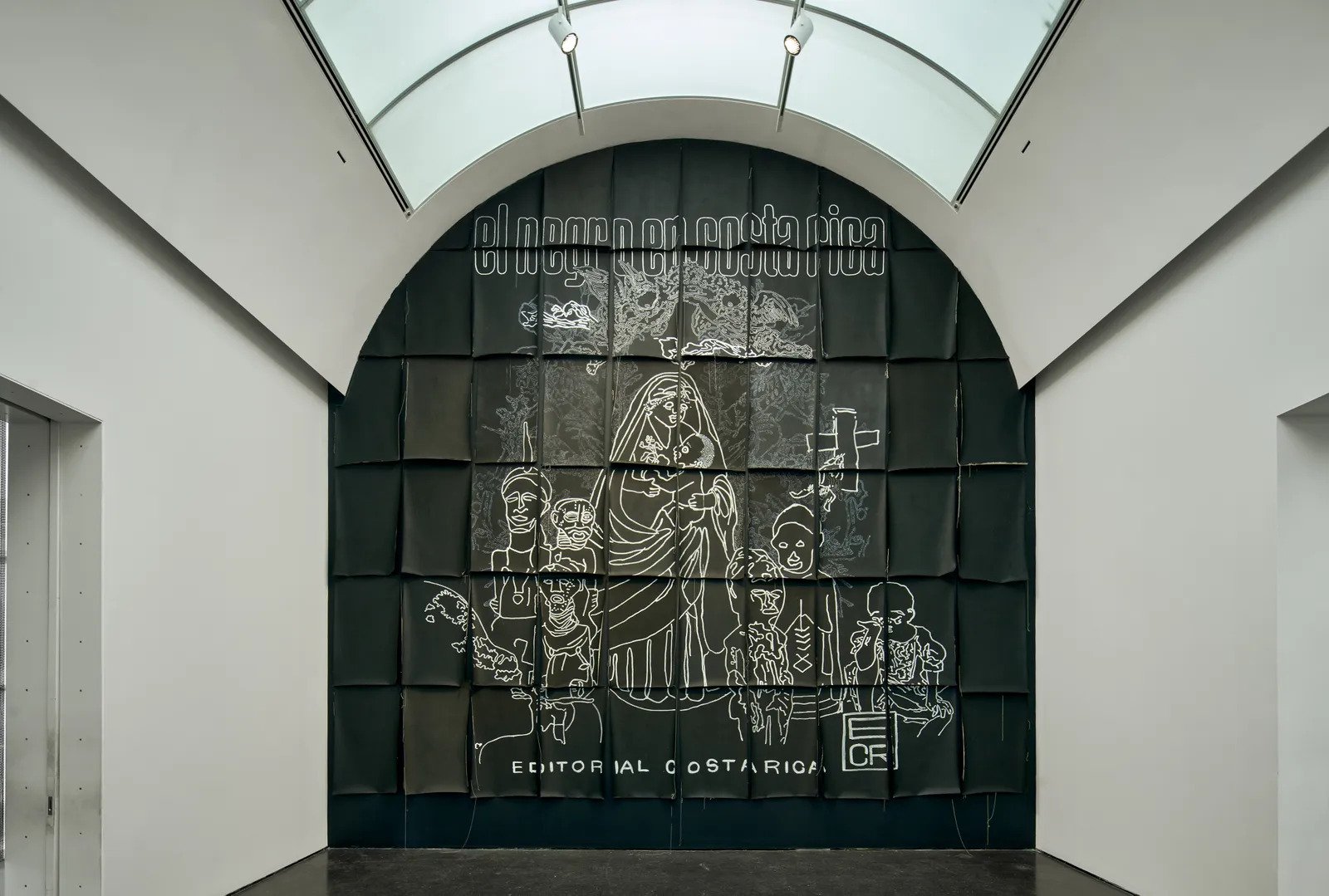 Marton Robinson, La Coronación de La Negrita, 2022. Digital print over backlit paper (variable); 60 parts: 44 × 27 in. (111.76 × 68.58 cm) each. Photo: Michael David Rose. Courtesy of Vogue.

Taking the 1990s as its cultural backdrop, Forecast Form: Art in the Caribbean Diaspora, 1990s–Today is the first major group exhibition in the United States to envision a new approach to contemporary art in the Caribbean diaspora, foregrounding forms that reveal new modes of thinking about identity and place. It uses the concept of weather and its constantly changing forms as a metaphor to analyze artistic practices connected to the Caribbean, understanding the region as a bellwether for our rapidly shifting times. 

Robinson's large-scale piece is a 60-part digital print considers Blackness and racism within the Caribbean, specifically Costa Rica.
Onsite Gallery 
199 Richmond Street West
Up Front: Inuit Public Art at Onsite Gallery
Ongoing

Curated by Ryan Rice, Executive Director and Curator, Indigenous Art, Onsite Gallery. 
In partnership with the Inuit Art Foundation (IAF), Up Front: Inuit Public Art at Onsite Gallery is a new series of commissioned digital murals by Inuit artists, produced in vinyl for the exterior façade of the gallery.
The current mural is by artist Kyle Natkusiak Aleekuk. Aleekuk's works are inspired by the bold colours and style of the printmakers of Ulukhaktok, Northwest Territories, including his grandfather Peter Aliknak Banksland and great aunt Agnes Nanogak Goose. This work will be up until March 2023.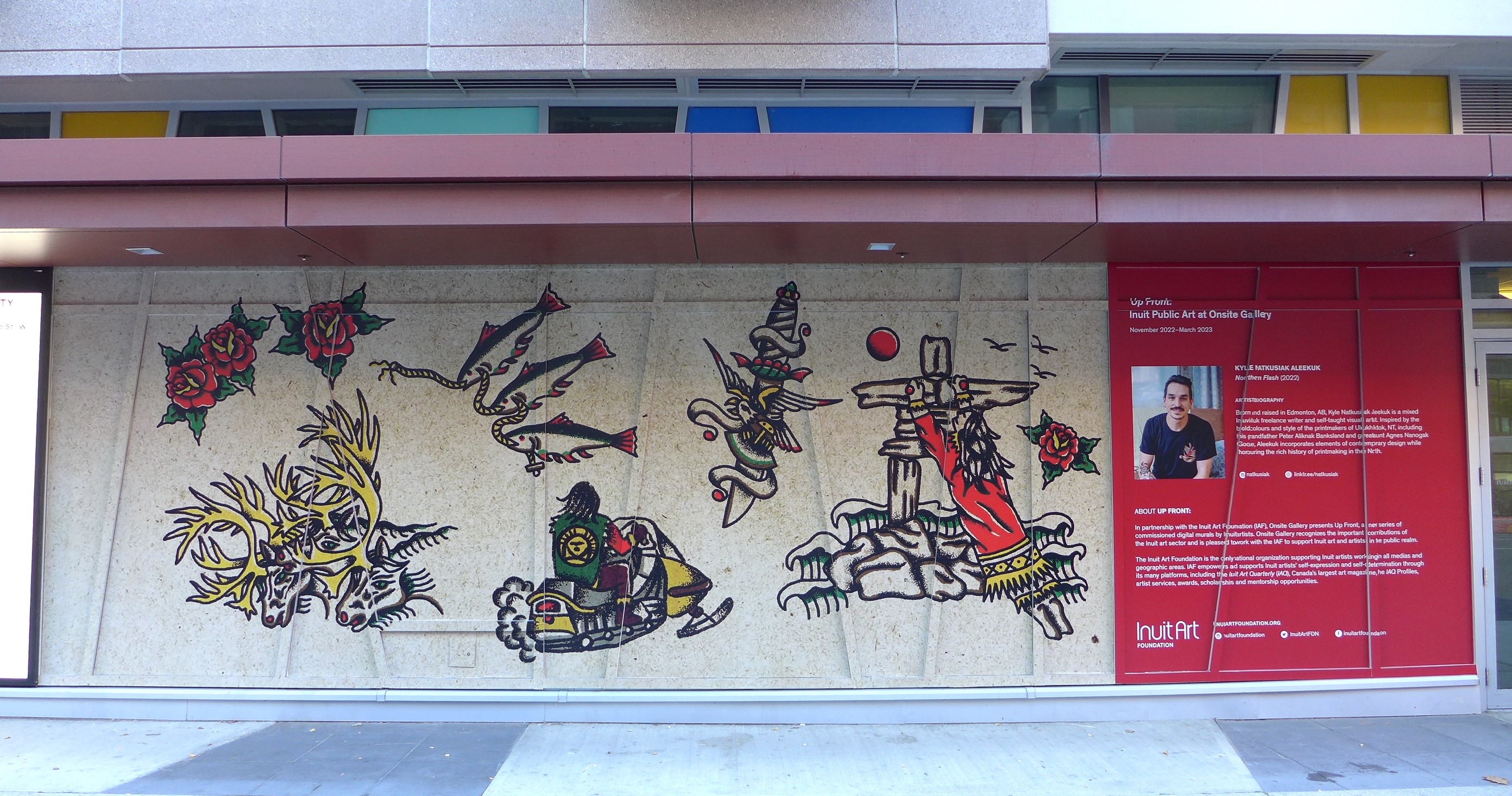 Northern Flash (2022) by Kyle Natkusiak Aleekuk.
Online
PROCESS
Ongoing
PROCESS features new works by Reshmi Bisessar, Beverley Freedman, mihyun maria kim, Sara Shoghi, Erin Stripe and Vicky Talwar, that were created as part of an ArtScape residency collaboration with OCAD U in Summer 2022.
The exhibition was held in person from October 7 to 16, 2022 at the OCAD U Grad Gallery, and is now available online. The works are inspired by the idea of process: the way an artist creates an artwork through conception, experimentation, revision, articulation and finalization.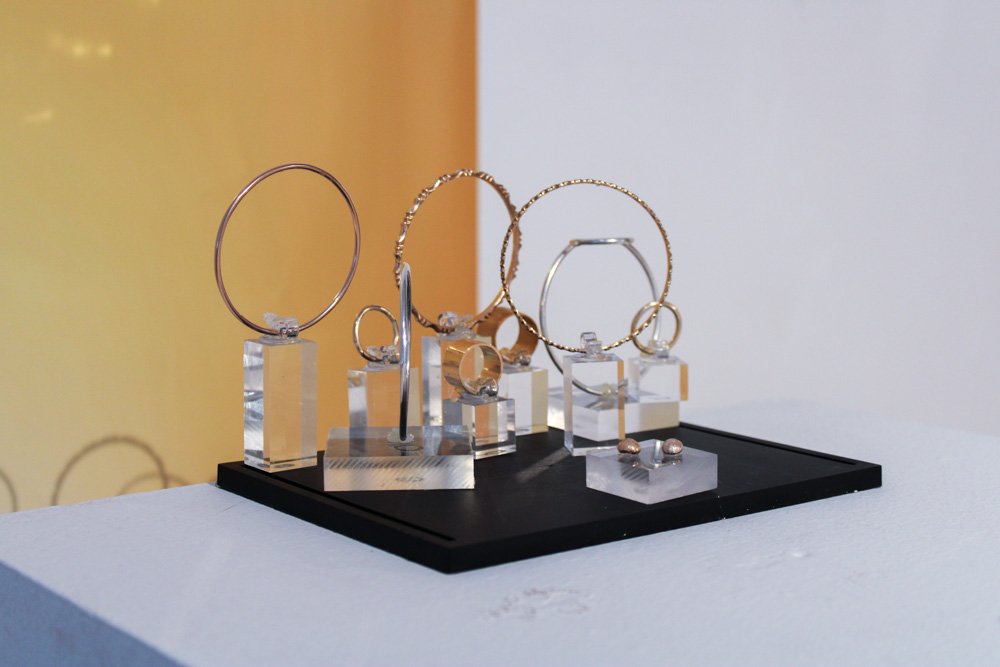 Hues of Gold (2022) by Reshmi Bisessar.
Department
Keywords
News Summary
Check out several exhibitions featuring students, staff, faculty and alums of OCAD U.
Date
Banner Image