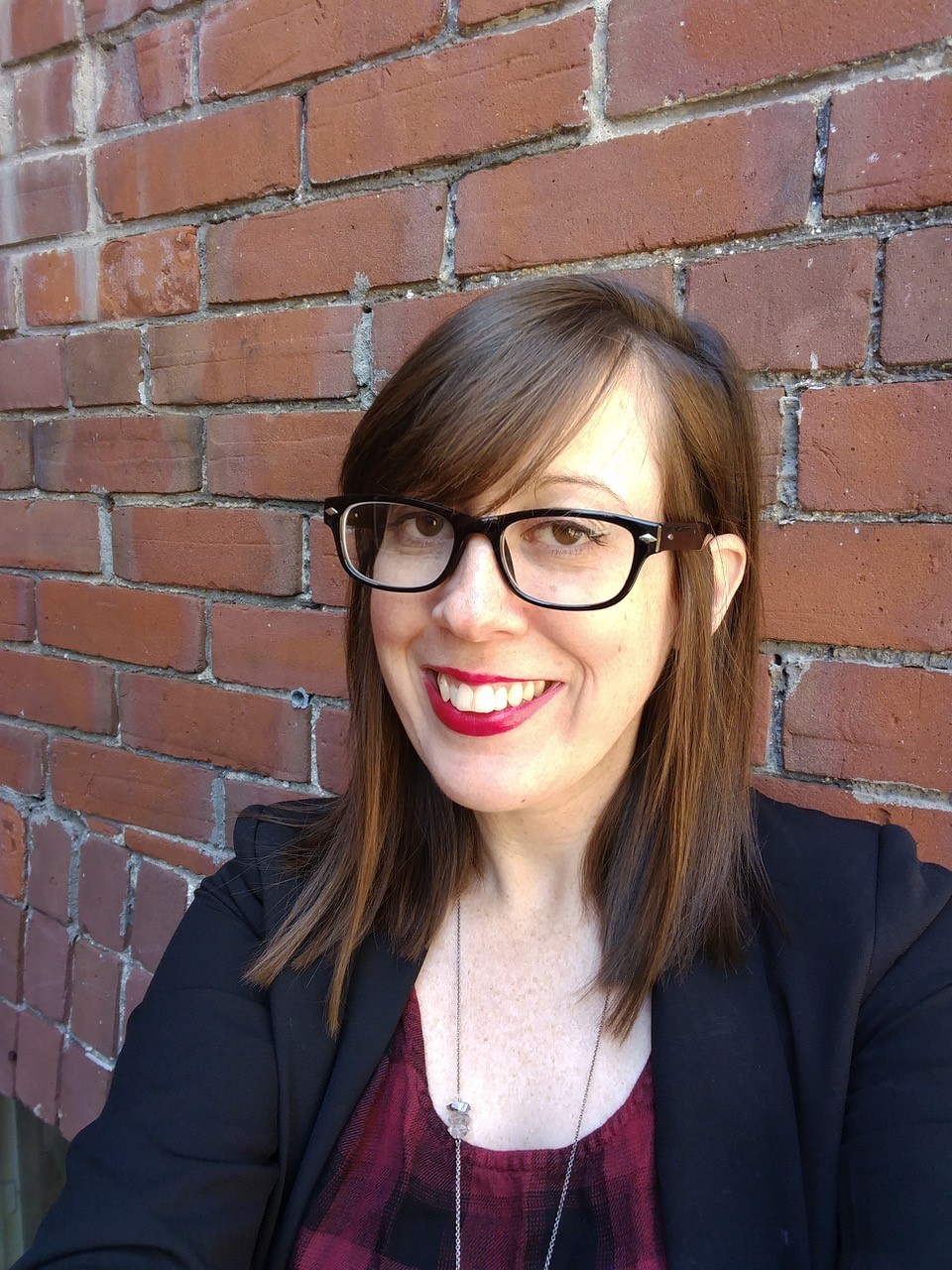 It's a good thing OCAD University faculty members have plenty of creativity —it's just what's needed as the institution moves ahead with the remote delivery of courses in light of COVID-19.
Among those lending their ingenuity to this pandemic-driven process is Jessica Mace, professor in the Faculty of Liberal Arts & Sciences and recipient of a 2018 OCAD U Inspired Teaching Award for Excellence in Teaching First Year Students.
Beginning the week of May 11, Mace started teaching the spring edition of the first-year required course, Global Visual and Material Culture: Beginnings to 1800. The six-week course surveys a broad range of art, design and material culture artifacts and practices, from the earliest recorded creative expressions of human culture to the Industrial Revolution in Europe.
When considering the structure for a remote course, Mace understood that simply moving her lectures online wouldn't cut it.
"I can't expect students to sit around and listen to me for two to three hours at home. They may be more distracted by a child pulling at their pant leg, a stack of dishes, or a dog barking," Mace says.
Mace had just four weeks to transform the course into a high-quality remote learning option in Canvas, OCAD U's learning management platform, that would resonate with her approximately 90 students.
The resulting course, produced with the support of IT Services and the Faculty & Curriculum Development Centre, features meaningful content in different formats: condensed asynchronous (i.e. not in real time) lectures, participatory sessions and three assignments that engage students in innovative ways.
Mace is posting video recordings of her lectures each week, and students can watch them at their own convenience. While she is including many of the same images she would use in the face-to-face version of this class, she has used a video editing tool to jazz them up with annotations and pop-up notes, and to highlight and enlarge points of interest. She has also integrated readings, videos and virtual tours of museums into her lectures and into a second content module released each week.
"The goal was to make the learning more dynamic and include a variety of voices so that the students can explore these subjects in more depth at their own pace," Mace says.
To dissect and absorb the course content, Mace has organized weekly real-time discussion groups made up of approximately 10 students. Given the restrictions and stresses created by the pandemic, she chose to veer away from the traditional coursework expectations of a formal research essay, mid-term and final exam. Instead, students will be tasked with completing three writing assignments, one of which will involve creating a tableau vivant  ̶  a living picture of a work of art. A final reflection assignment is also included.
To welcome students and acclimatize them to the different format and expectations, she created an introductory video in which she encourages students.
"Rest assured, we're all in the same boat, and we're going to have some fun along the way."