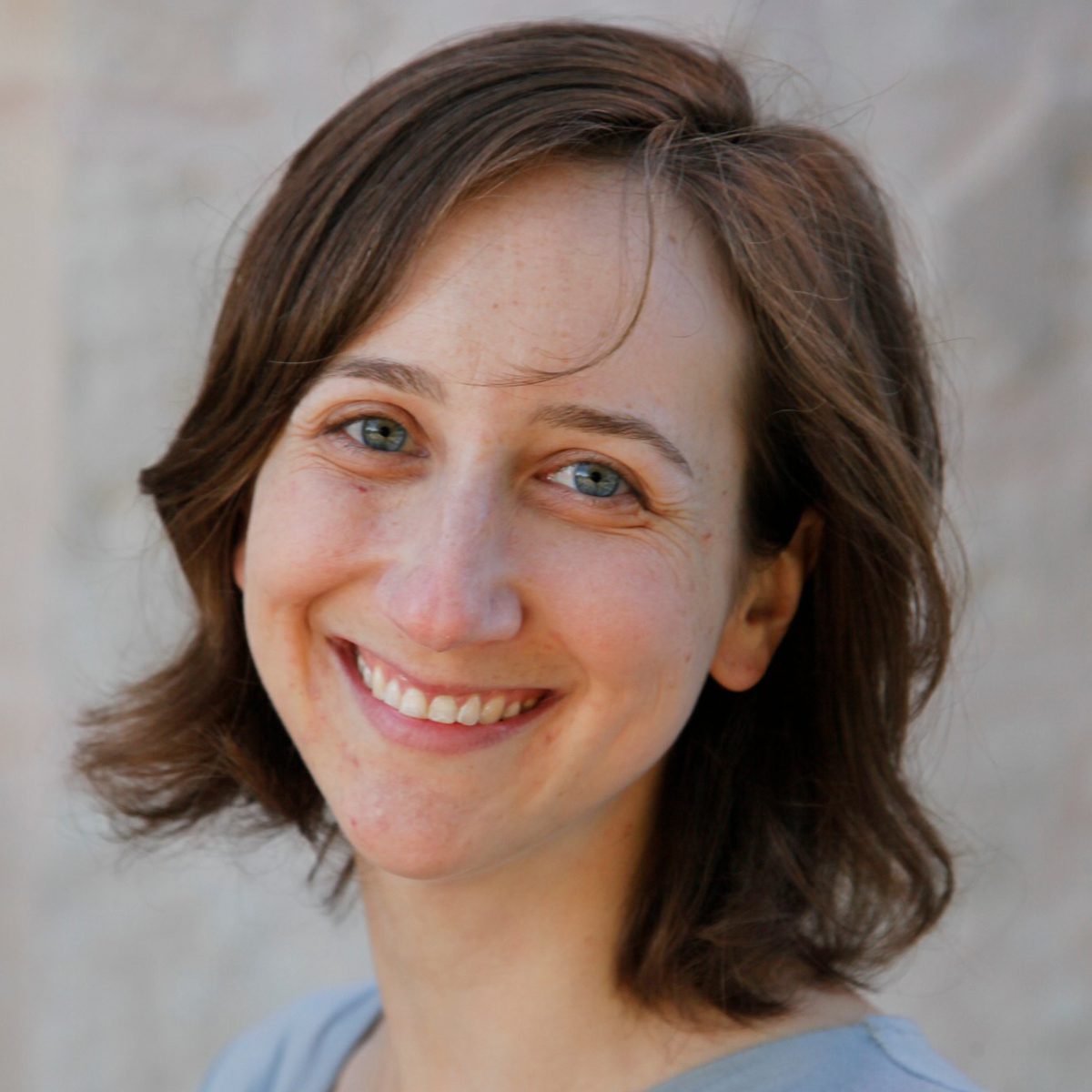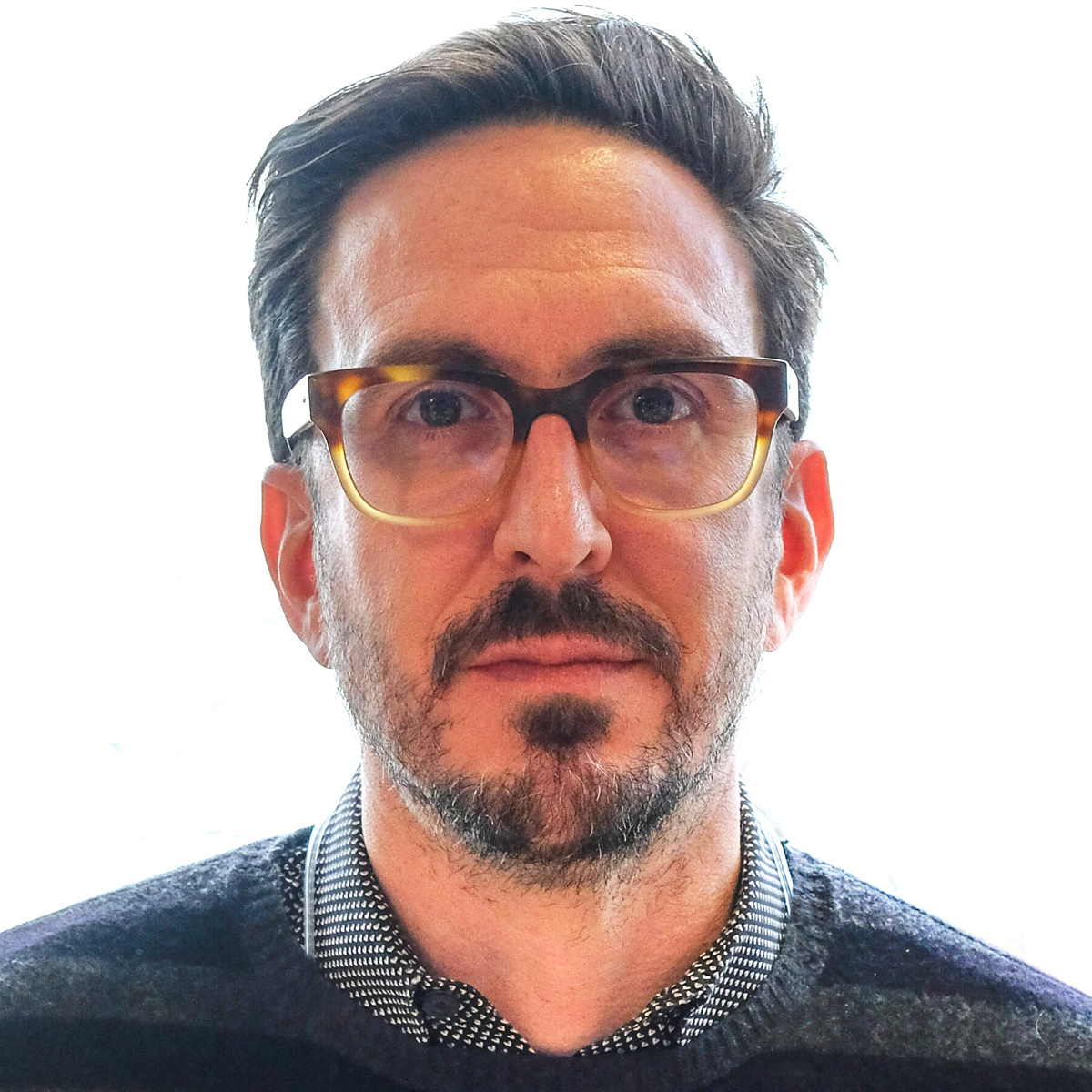 Kate Hartman, graduate program director for Digital Futures and Nick Puckett. Digital Futures Undergraduate Chair
Living in a COVID-19 world means businesses and institutions will need to pay more attention to the digital experience they offer.
As the coronavirus compels us to continue asking, What now? and What next?, we can be sure that technology, art and design will play a role in our collective recovery and in the reinvention of our lives. What's also likely is that many of the answers will emerge from Digital Futures.
This one-of-a-kind area of study at OCAD University offers both undergraduate and graduate programs in Digital Futures, which probe the possibilities of current and emerging digital technologies for solving our biggest problems. The curricula and methods nurture blue-sky thinking about the potential of wearable tech, mobile apps, games, virtual and augmented reality, and more (take a look at the thesis projects of graduate students, they're impressive!).
A conversation with Kate Hartman, graduate program director for Digital Futures and Nick Puckett, chair of the undergraduate program, about what the digital world holds for our life during COVID-19 gets into the "low-hanging fruit": better videoconferencing. Because Brady Bunch-esque grid communication, where we all stare at each other simultaneously, is not at all awkward or distracting.
"This communicating by squares feels unnatural. We're used to communicating with each other in a more three-dimensional way," says Hartman, who is also an associate professor of Wearable and Mobile Technology, during our own three-rectangle video meeting, gesturing with her arms to indicate a bunch of people gathering together.
"This is the year we'll see a million of these improved services pop up," says Puckett. "Up until a few months ago, this is something we used to do occasionally. Now it's something we spend every day doing. When it's no longer a novelty, how do you make the experience interesting?"
Puckett, founding director of Puckett Research and Design, specializes in responsive architecture - using software, robotics, and specialized materials and engineering methods to make intelligent environments. His last architectural installation demonstrated a novel use for LiDAR sensors: provide real-time information on where people are located in a room. 
"At the time, I wasn't thinking that in a few months, we'd all be eyeballing everyone around," to keep distance, Puckett says, referring to our two-metres-apart. "If you start embedding technology in a space, when is it productive, and when is it just monitoring? Who has the data, and how are they using it? These become important questions."
Kate Hartman has been working in wearable tech since before Fitbits became fashionable. In fact, she literally wrote the book on it: the 2014 how-to guide, Make: Wearable Electronics. The most obvious application during a prolonged public health crisis, she says, is for monitoring health: respiration, heart rate, sleep, etc. As we make inroads in wearable IoT-enabled textiles and devices for health reasons, she says, we'll discover and develop new ways to interface with computational devices.
"It gets boring with just a mouse and keyboard," says Hartman. "There is lots of research on bespoke ways to use computers. Bringing technology closer to our bodies helps us to express ourselves in new ways."
Speaking of research, Hartman leads the Social Body Lab, a creative technology research group based at OCAD U in that takes the human body as a starting point from which to consider how humans interface with and relate to the world around them. Her research has focused on how can electronic textile techniques can used to create bespoke, alternative game controllers. 
Both Hartman and Puckett agree that, now that we are living more of our lives online – to complete projects, collaborate with colleagues, hang out with friends and much more – effective and engaging design is going to become more critical. This means that businesses, institutions and government agencies will need to pay more attention to the digital experience they offer to their stakeholders.
"Our tolerance for poor design choices is going to plummet. In the digital space, design is extremely important not just for how we use things, but it will affect our choices of what tools we use and how we use them, and the joy or frustration of the experiences," Hartman says.
"As computer use becomes more ubiquitous and normal, the experiences have to be more interesting," Puckett says. "It can't just be about practical functionality. How do we design personality?"
To accomplish that goal, Puckett predicts more organizations will turn to game-design principles and elements for ideas and strategies. An increasingly sophisticated domain, gamification can provide inspiration for how to use immersive environments, avatars and storytelling as a way to create more fun, dynamic and interactive virtual experiences.
Integrating game-playing into products, services, tools and marketing is already being used by some organizations from various sectors to achieve objectives such as attracting and retaining clients, increasing employee productivity, encouraging healthy behaviour and educating students.
"The game design and development community have so much to bring to this context," Puckett says. "Thinking about how much more we all interact online, I think gaming is going to be vital."