Led by faculty members Job Rutgers (OCAD U) and Sarngsan Na Soontorn (ENSCI), This past April our students collaborated with students from ENSCI-Les Ateliers to investigate and develop collaborative design solutions with the support of faculty and international industry experts during this week long international experience.

Rutgers, Full Professor in Design, reflects on this recent intensive workshop:
"The international workshop 'Design for Diversity' that took place in Paris was a blast! Ten students from different design programs at OCAD U worked together with French students from the renowned Design School ENSCI- Les Ateliers in a five-day creative session that started with a site visit to one of Paris outer suburbs, in the Isle St. Denis.
 
Students used the insights gathered from observing and interacting with members from the urban planning team  ICI, to develop creative solutions and strategies to help revive and activate social connections of the community, overcoming  different spatial, social and cultural barriers.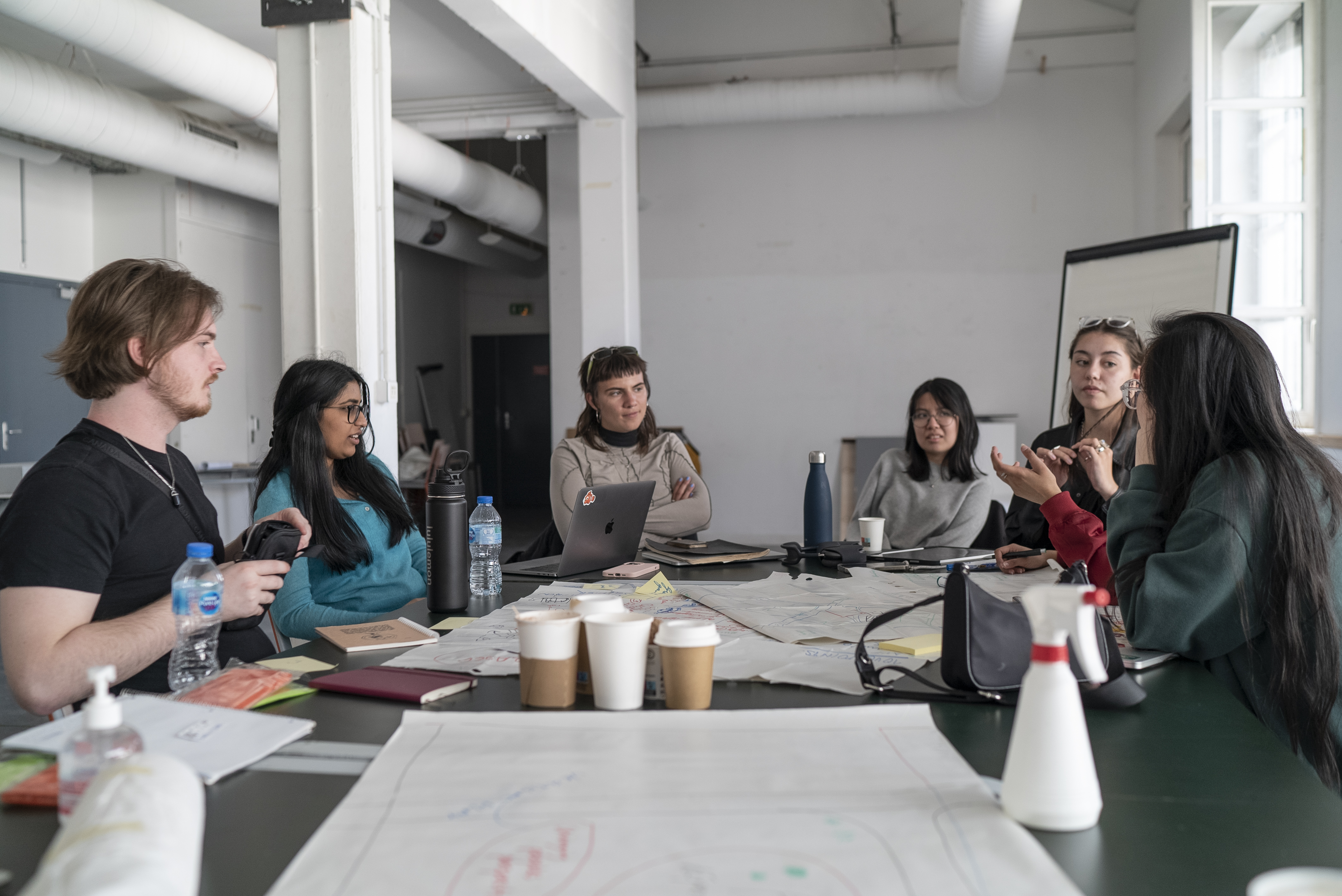 One group of students created an acoustic boardwalk and a series of street instruments to stimulate children and their parents to formerly inaccessible playgrounds.  Another group developed a service concept for a community owned and operated marketplace, by citizens for citizens. Another group envisioned an augmented reality environment in which children of different ages were stimulated to explore, connect and create at different spots across the island, bringing a narrative of treasure island to life. The fourth group teamed up their talents to create a richly illustrated book that showed the islands hidden gems, and probing children's imagination to get out and see for themselves.
 
The variety of projects and design disciplines came naturally and spontaneously together, as each team was driven by the specific context and issues, they had framed themselves. The role of the teachers was to guide the creative process, challenge and prompting the students and facilitate the social  learning rather than prescribing.  The pent-up energy of students who had spent two years locked up in online learning and now being together in a creative, stimulating and hands on environment of Les Ateliers was palpable, even  some advisors who called in over Zoom remarked upon this.
 
In a final presentation to the Canadian Consulate in France (who had helped to bring this collaboration to life) students conveyed their inspiration, the successful collaboration and  the though provoking concepts through a combination of physical models, tabletop role plays and creative storytelling.
 
Next year, French students from ENSCI Les Ateliers will visit Toronto and work with OCADU students on design for diversity, using the Town of Mississauga (Canada's cultural most diverse city and one of its fastest growing municipalities) as the starting point for a one week workshop, in a project with local design think and action tank OpenCity projects. Stay tuned for more international inspiration to come in May 2023." 
ENSCI Faculty lead and design professor Na Soontorn adds, "Whatever the theme or subject, an international workshop is foremost an opportunity to open our minds, enrich ourselves with the new perspectives and diverse ways of being, seeing, and thinking, and learn how to understand, respect, and work with people the best we can.
After our initial virtual collaboration, meeting and being in place physically, here in France for this second workshop between OCAD U and ENSCI-Les Ateliers further encourages us to pursue our next collaboration in Canada."

Congratulations to all the participating students, and thank you to ENSCI for your warm welcome and support!