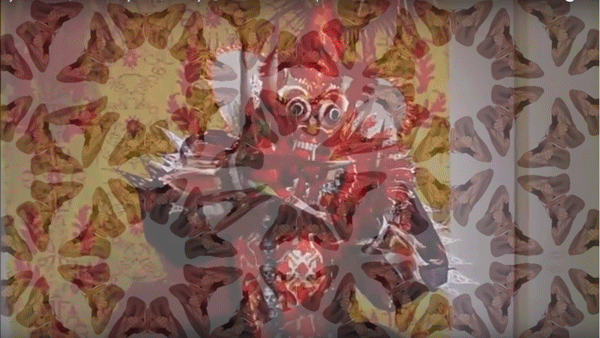 Despite COVID-19, meaningful learning is alive and well at OCAD University, including in the new remote learning edition of Pixel Pusher.
A third-year course that's part of the four-year Drawing and Painting undergraduate program, Pixel Pusher explores the effect of digital practices and tools on contemporary art.
For the spring instalment, instructor and program associate chair Julius Manapul has restructured the six-week course into a dynamic online seminar and home studio format so that his 34 students, who are now learning from home and from different parts of the world, can fully participate and have a valuable educational experience.
"We may lack the sense of immediacy that comes with having everyone in same space, but we are using different and creative ways to learn and communicate, and it's exciting," Manapul says.
To start, Manapul has made the course largely asynchronous: each week, he adds video demonstrations, readings and resource links to the course's section on the Canvas online learning platform, and students review them at their own pace within the space of that week.
Through a discussion board in Canvas, students can share their insights on the readings, updates on their progress, and input on other students' work. Manapul has also incorporated opportunities for live discussions about the course content by holding twice-weekly office hours. Held on Tuesdays from 8:30 a.m. to 10:30 a.m. and on Thursdays from 8 p.m. to 10 p.m.—to accommodate students from different time zones—on Microsoft Teams, these are optional drop-in sessions, and Manapul has been pleased with the uptake.
"For accessibility, we have made participation non-mandatory, but a lot of students are taking part," he says. "Students in this generation are very tech savvy, and are comfortable sharing their views with each other online."
The two assignments in this course usually involve making art in class, but Manapul has landed on some innovative ways to rework them so they can be completed at home. One involves creating works of art using the vegetables students have in their fridge, or the clothes in their closet. Students share their completed projects in the discussion board, where they are critiqued by Manapul.
"The studio has become their home, laptop, phones and apps," he says. "We need to be creative with how we execute images through what we have at home."
Three weeks into the course, Manapul believes he has landed on a remote-learning formula that is stimulating and engaging. "I think the learning space I've created promotes expressing and exchanging visual ideas, and everyone feels heard and connected, and can learn from each other."