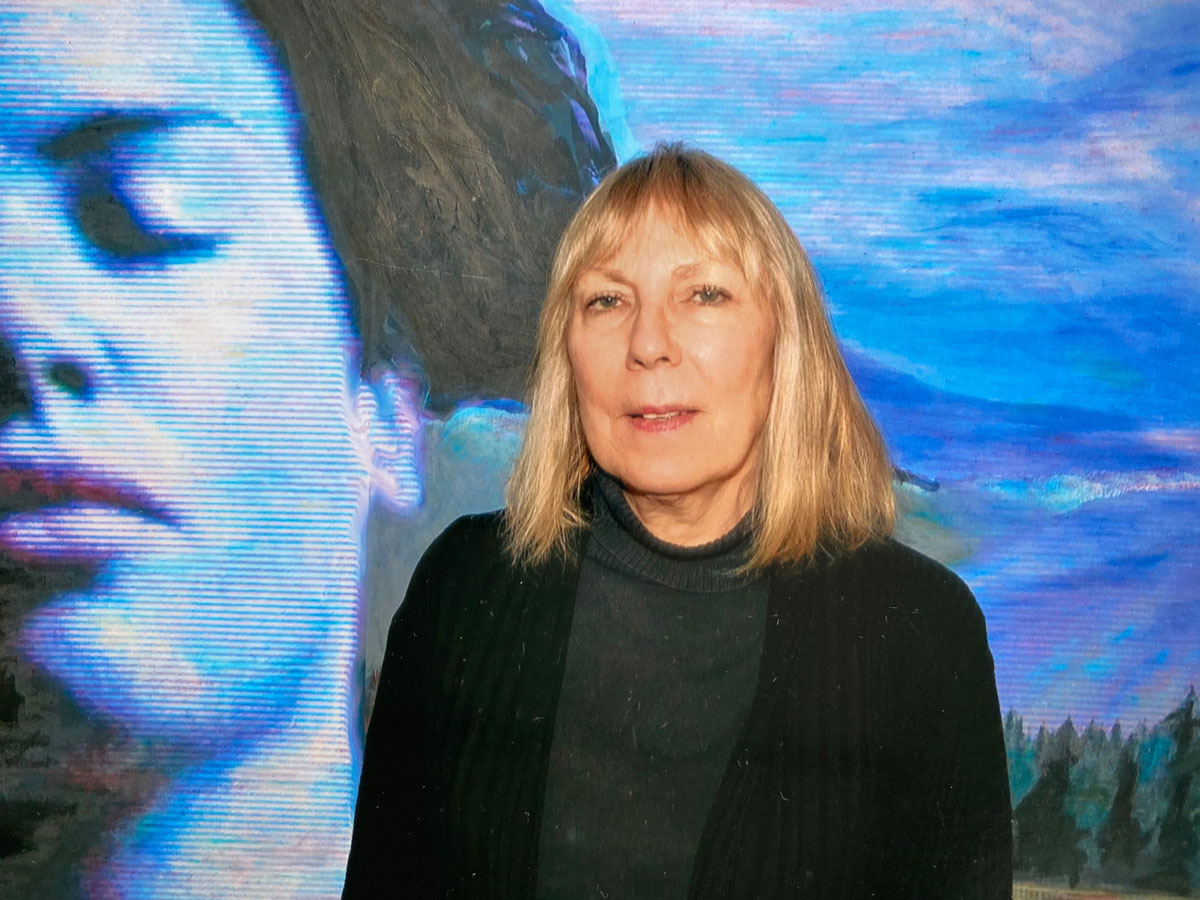 The OCAD University community is deeply saddened by the passing of Rae Johnson, associate professor in the Faculty of Art, on May 18, 2020.
Professor Johnson was born in Winnipeg in 1953. She attended the New School of Art in Toronto and later graduated from the Ontario College of Art (OCA) in 1980. She was the recipient of the Forsyth Award for painting in her final year at OCA.
She began teaching at OCA in 1987 and became an associate professor in the Faculty of Art in the Drawing and Painting Department and also served as an advisor in OCAD University's IAMD and CCP Masters Programs.
Professor Johnson has been exhibiting her paintings nationally and internationally since 1978.
She was a co-founder of the seminal artists' collective, ChromaZone, which spearheaded the figurative painting movement of the 1980s. ChromaZone exhibited the work of more than 200 artists from 1981 to 1986. She was represented by Carmen Lamanna and more recently by Christopher Cutts in Toronto.
Internationally, Professor Johnson exhibited her work in New York City, Zurich, West Berlin and Rome. Her work was featured in Toronto Painting '84 at the Art Gallery of Ontario, and in 1985 she won the gold award from the Chicago International Film Festival for poster design, for the documentary film No Sad Songs, about the AIDS epidemic. In 2011, she curated an exhibition about the 1980s Queen St. West art scene, called This is Paradise, at MOCCA (now MOCA) and curated an exhibition titled Toronto/Berlin 1982-2012, in Berlin, 2012.
She was the recipient of several major grants. Her work was featured in museums and corporate collections across Canada, and in many private collections including that of author Michael Ondaatje.
In the words of Eye Weekly's columnist Donna Lypchuk, "Rae Johnson…is known for her vibrant landscape paintings of Flesherton, Ontario, as well as for her brutally honest and sometimes controversial excavations into the interior landscape of the female psyche."
A wake will be held in honour of Rae Johnson on Thursday, May 21 from 4 to 8 p.m. at Cardinal Funeral Home, 366 Bathurst St., Toronto. There will be a limit of 10 guests at a time. As an expression of sympathy, in lieu of flowers, donations may be made to ALS Canada.