OCAD U Associate Professor Sarah Tranum (seated on the right) engages in a collaborative discussion with a grassroots women's group in Goa, India (2016). Images courtesy of Sarah Tranum.
Whether it's homelessness, long-term care issues or food insecurity, Sarah Tranum is exploring the challenges of our times through her design and systems thinking lens.
As Associate Professor of Social Innovation Design at OCAD University and Founder/Design Strategist of TrickleUp Design, Tranum is gaining widespread interest in her work creating positive social change via her various projects which centre equity and kindness, along with her articles, podcasts and media interviews.
Her latest articles, published in The Conversation, examine two important issues. One discusses the need to support Main Street businesses as they navigate a pandemic recovery and the quickly shifting landscape of retail. The other article looks at the opportunity for feminine leadership to move us towards a kinder, more equitable future.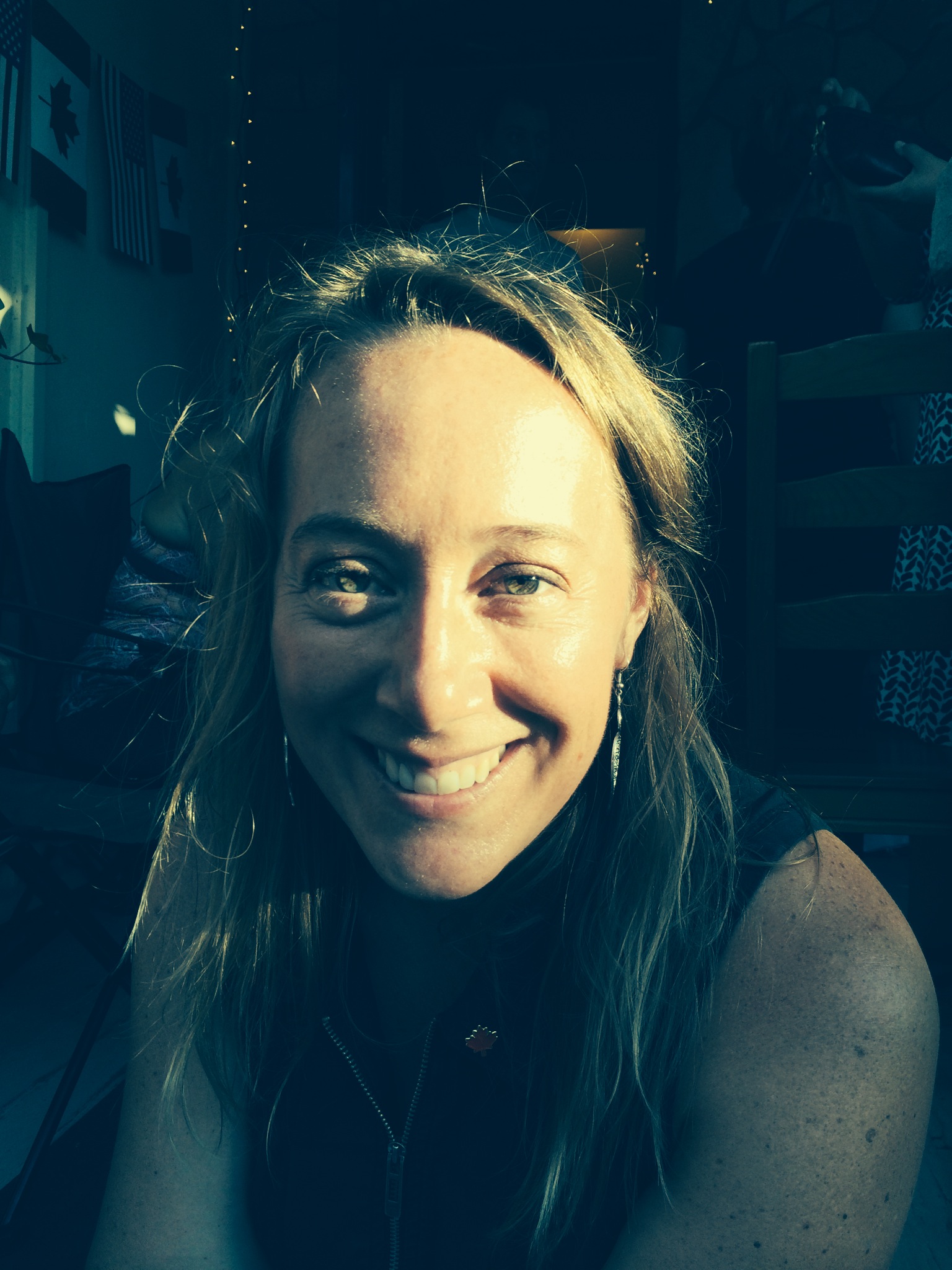 OCAD U interviewed Tranum about her work as an educator, designer, and strategist in the context of developing innovative and sustainable models for using design as a tool for social change.
How would you describe your work as a social innovation designer and strategist?
In my design work, my goal is to affect change at a systems level. I consider the social, environmental, cultural, and financial impact of any design intervention and strive to find a sustaining and participatory way to advance new concepts. I have developed products and services, but my passion is for systems-based solutions to complex challenges and developing socially innovative business strategies that can make these solutions viable.
Currently, I am working on a project with OCAD U colleague, Dr. Alia Weston, in Harare, Zimbabwe. We are working collaboratively to develop a systems-based solution to provide low- and no-cost menstrual products and menstrual hygiene education to women and girls in low resource communities by creating training and income generation opportunities for women through a small batch production model. Using design and systems thinking, our strategy encompasses research, co-design, education, production, marketing, and distribution.
In my research capacity as a social innovation designer, I am also studying a broad range of complex challenges to find common approaches needed to solve them. Over the last two years, I created, produced, and hosted the podcast series, Designing a Humane Future, which encapsulates my research and makes the information accessible to a general audience. Through articles published in The Conversation I further distill my findings in a format that can be shared with a broad range of readers.
How does design thinking fit into the vast field of design?
At the core of real design thinking is systems thinking – being able to make sense of complexity and understand how various factors intersect. This extends beyond the field of design. We don't need designers to make more stuff. We need systems-based solutions to complex issues – social and economic inequity, threats to democracy, climate change – that address the underlying causes and don't just mask the symptoms. We need designers across sectors who can see how the dots interconnect, who have vision and can build a collaborative strategy, and can implement this strategy with a broad range of stakeholders. This is what I see as the future of design and the way I teach emerging design thinkers at OCAD U.
How did you become interested in design for social innovation?
My drive is to create solutions that make people's lives better, that contribute to greater equity and kindness, and that sustain and balance both the human and natural world. This may sound cliché or overly simplified, but this has been my goal for as long as I can remember. From the time I was in middle school until my mid-20s, my path was headed towards being a human rights lawyer. I saw this as the way I could address social injustice. In step with these aspirations, I was passionate about creative projects that involved photography, writing, design, or music; I was continually trying to balance what seemed like two different directions and sides of my brain. While studying for the LSAT, applying to law schools, and not at all enjoying the process, I happened to read an inspiring article about designers working on projects that addressed social challenges, and it just clicked. I realized that this is the work that I want to do.
I am grateful to be part of the emergence of this next critical phase of design. As we move away from an era of consumption and transaction to one of reciprocity and connection, I see social innovation design as a way to help us get there.
One of your latest articles deals with the many challenges small businesses face after the pandemic. How can design thinking offer solutions?
Small businesses that survived COVID-19 restrictions are navigating a pandemic recovery where predicted changes in the retail industry have been accelerated by five to ten years. One design strategy to help small businesses is creating spaces in our towns and cities where independent, local shops can thrive. Placemaking is using built infrastructure like seating, green spaces, fountains, and public art, along with programming like community events and festivals to create places where people want to be.
We also need good policies that can help small businesses compete. Policies that curb rising commercial rents rates and insurance costs are critical in helping local retailers. Additionally, programs designed to help small businesses transition online are essential to helping them navigate changing market demands.
Local, independent businesses offer more than just goods and services; they are integral to the fabric of a healthy community. Design and systems thinking can help to ensure that our communities are built for making connections, not just transactions.
How has your work made an impact on real-life solutions?
Measuring the full impact of one's work is always a challenge, but some of the ways that I have seen my efforts connect with others that are important to me:
In my teaching, I often hear from students that a course, assignment, or project has made a lasting impact on them – helping them find their career path or build the skills and confidence to take the next step in their education or career. This is incredibly rewarding to learn that my teaching has made a difference.
In my work of engaging non-designers in the participatory design process, I have heard from participants about how empowering it is to be given a voice and the tools to communicate their ideas and have them valued. The real impact is the designs where the people directly impacted by a challenge are provided with the opportunity to design a better solution themselves.
In my consulting work with clients, I have seen them recognize the power of good design and the need to make their products and services more human centred, sustainable, inclusive, and socially innovative.
What role has OCAD U played in your work as a social innovation designer/strategist?
At OCAD U, I have had the opportunity to create and teach courses that focus on guiding students as they imagine and develop socially innovative and sustainable models for using design as a tool for social change. I was asked to co-author the Entrepreneurship and Social Innovation Minor program. I have had the support and freedom to spearhead OCAD University's Social Innovation Design Pathway, which includes courses like Social Innovation Design, Participatory Design, Creative Practice, and Design Abroad. In the Design Abroad program, I have been honoured to lead undergraduate students in participatory design projects with local communities in India and Costa Rica. I also have the privilege to work with graduate students from the Strategic Foresight and Innovation and Inclusive Design Masters programs as they develop their major research projects.
Working with students from across different disciplines at various stages in their educational and professional journeys injects my research and design practice with inspiration and gives me hope for the future of design. OCAD U is an ideal place for me to teach amazingly talented students and learn from dynamic and dedicated fellow faculty members. It also provides a supportive platform for me to continue to grow and evolve as a social innovation designer and thought leader.