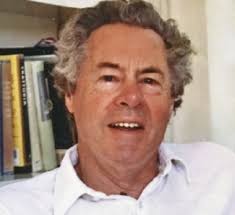 The OCAD U community is saddened to learn of the passing of Timothy Porteous, a well-known champion of the arts who served as president of OCAD from 1988 until he retired in 1995.
His career as a leader and administrator in the Canadian arts community spanned five decades, during which time he earned the reputation, as noted in his obituary in the Montreal Gazette, as a "cultural mandarin's cultural mandarin." He worked tirelessly to promote the arts as a vital part of the fabric of Canadian society.
He served as associate director and then director of the Canada Council for the Arts for 12 years before serving as associate director of the Canadian Centre for Architecture. He joined OCAD in 1998, which later became OCAD University in 2002.
Porteous was very active in the arts community, serving on various arts boards and advisory committees, including the National Theatre School of Canada, the National Arts Centre, National Museums, and the National Gallery of Canada.
In recognition of his public service, Porteous was named a member of the Order of Canada in 2003. He received an honorary doctorate from Trent University for his dedicated championship of the arts in Canada in 1986. 
Porteous started his career as a lawyer and later joined Pierre Elliot Trudeau's 1968 leadership campaign team, writing speeches and handling media relations. After the election, he became Prime Minister's chief speechwriter and then executive assistant.
The University extends its deepest condolences to Mr. Porteous' family and friends, and to all who knew him at OCAD University.