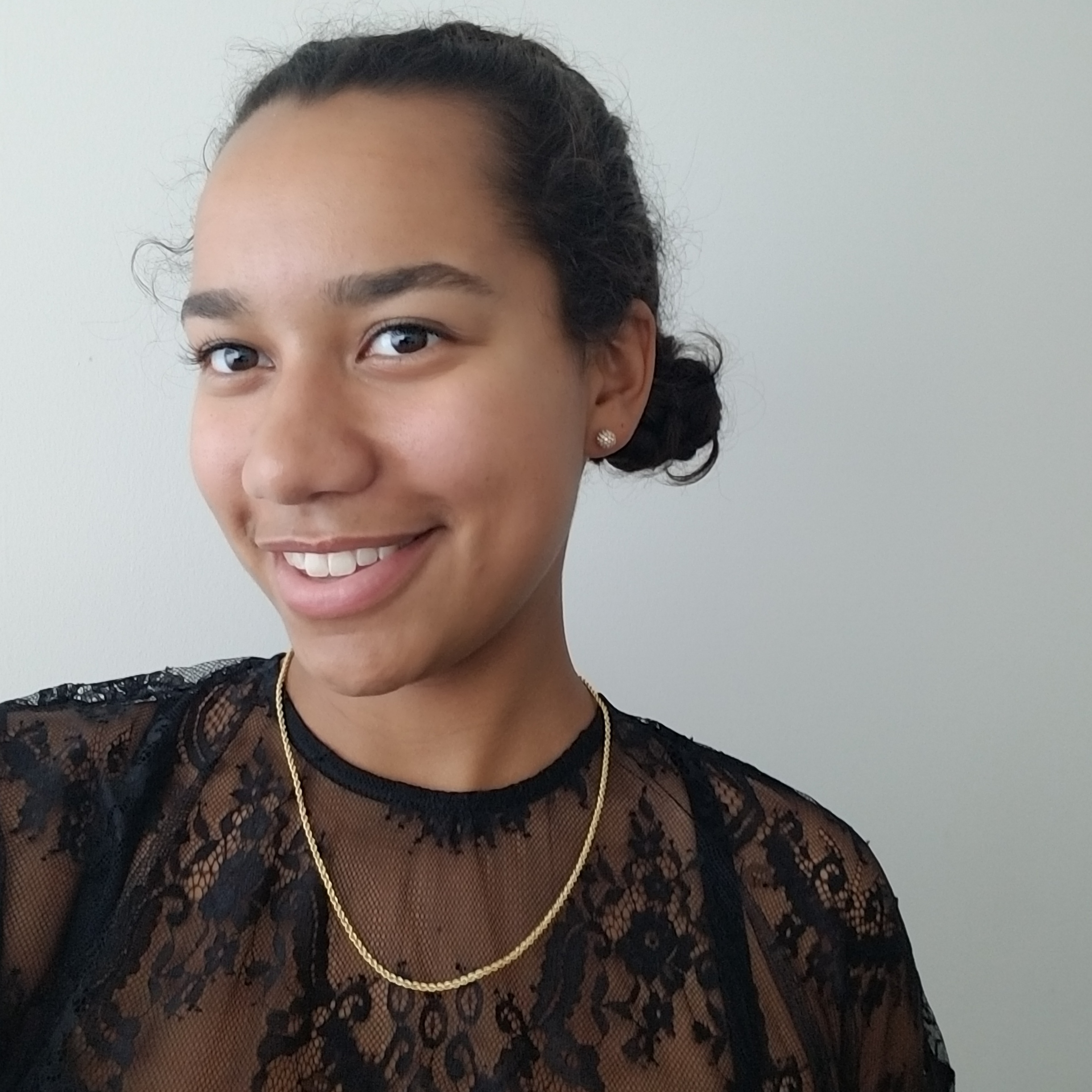 Even though OCAD U's campus remains closed, students, faculty and staff continue to work to advance sustainability through their home studio practices, by creating community connections, and through advocacy and awareness-raising.
Take Janai Redman for example. The fourth-year student in Environmental Design has been a team member in the Material Commons project, and a founding member of the OCAD Reuse student group.

She initially reached out to OCAD U's sustainability coordinator Victoria Ho about an idea to help divert material from landfills that could also save students resources and money.

"Janai tapped into a need that had also been identified by staff but had not yet been initiated. By connecting staff and students who wanted to work together, the idea became a reality," explains Ho who works in the Office of Diversity, Equity and Sustainability Initiatives. "The students really brought the Material Commons project to life and energized the possibilities of reorienting how space and materials are used at the University."

Sustainability is a pillar in OCAD U's Academic Plan 2017-2022 and the University's commitment to sustainability is also reflected in its Sustainability Policy, which is intended to foster an institutional culture that not only minimizes harm, but produces benefits for planetary health and community well-being.
The University's definition of sustainability builds on and supports the Haudenosaunee Thanksgiving Address and the United Nations Sustainable Development Goals: it is a framework that acknowledges the interdependence of living systems at all scales, from local to planetary, and pursues social and ecological harmony to continue the cycle of life for generations to come.
"Sustainability brings on a holistic meaning, it is about learning and being aware of the impacts on others and our environment in order to foster a better future. It takes on more than an environmental meaning but also includes aspects of social equity, economy and more. It is also about being open to what was and what will come next," says Redman.
We spoke to her about the Material Commons project, a collaborative initiative involving students and staff from various departments, involving Redman, Rachel Morris (student), Meaghan Robson (now alumni), the Office of Diversity, Equity and Sustainability Initiatives, the Learning Zone, Campus Operations, and Studio Services. Redman also spoke about her work to found the OCAD Reuse student group.
What is the Material Commons project, and why do you believe it is important?

The Material Commons is a space for sharing and swapping materials through a free give/take approach to reduce waste and foster more circular material use. It branches off from the work of the existing reuse depot system and offers a larger hub for one of the campus' most material intensive and waste producing zones (on the fifth floor of 100 McCaul St.).
This is an important project because it not only supports OCAD U's sustainability goals but it also acts as an actionable way to move towards circularity. It touches on circular materials use, but also has positive financial impacts for students looking for free materials and sparks creativity in our school by inviting students to use different or unusual materials for their work.
What led to creating the OCAD Reuse student group?

Our work on the Material Commons had been put on pause due to the pandemic, but we wanted to maintain a connection with students and continue to build momentum for our project. So, we have shifted to a social media-based outreach, rebranded ourselves and decided to build a bigger community surrounding reuse and circular materials use. We felt that pivoting into a student group format would support that and offer an opportunity for students to connect and engage over a common purpose.
What are the goals and programs of this group?

Our mission is to reduce waste on campus by integrating circular design processes through materials reuse. We believe in heightening the awareness of, and advocating for, reuse in art and design. Through our work, we hope to see sustainable reuse become a pillar in support of educating future artists, designers and creative thinkers.
To achieve this mission we offer education, engaging challenges and contests as well as share inspiration and examples of ways to reuse in our art and design practices and daily lives. The group itself also brings folks together who may have a common interest in reuse or the desire to learn more about the topic.
How does this group promote sustainable practices when the campus is open?

When the campus was open, we did in-class presentations discussing resources and ways to reuse in particular disciplines. We offered general outreach to promote and advocate for materials reuse to further sustainability and circularity at OCAD U in a more institutional way.
As a group we also act as stewards of material reuse amongst our peers and within our respective programs of study. When the campus reopens, we hope to continue this type of work as well as maintain our social media presence.
How is the group connecting during the pandemic?

Throughout the pandemic we have been meeting via our Microsoft Teams Group video calls once or twice a month as well as through Microsoft Teams messages, Instagram and YouTube.
How can faculty, staff and students adopt a more sustainable lifestyle?

I often get asked this question and what I suggest is that people should first understand that a "sustainable lifestyle" is not an all or nothing type of deal. Do your best and be prepared to take baby steps. Start with where you are and what you can do today to make better choices and leave a more positive impact behind.
Think about what you ate and what that food came packaged in? Where your clothing came from, what it is made of and who made it? Take an inventory on your stuff and life and see where there is room to make positive changes. Update your mindset on having 'things', the notion of consumption and living with more intention and awareness.
There are plenty of resources online to learn about more sustainable ways of living and I encourage people to take advantage of the internet. I also tell others that if they have specific questions, to feel free to reach out to me and I will do my best to answer them or steer the person towards someone else who can help them.
Become involved in the OCAD Reuse student group

Students who are interested in getting involved can contact us through their Instagram page or by emailing ocadreuse@gmail.com.
Call for student submissions – March 1, 2021

OCAD Reuse currently is inviting students with a passion for material reuse to make a submission for an online gallery. They are looking for ways to inspire and motivate the community to think and create more sustainably.
To make this possible, they want to showcase some of the brilliant techniques that students have mastered in transforming scraps to showpieces. They are interested in your material selection, process assembly, final results or any step in between in either videos or photo documentation.
Send your submission(s) to reuse@ocadu.ca by March 1, 2021. The first five students who make a submission will each receive a $40 honorarium, and all other submissions will be entered in a random draw for a prize pack valued at $50.
Do you have a project idea to advance sustainability at OCAD U?

Email Victoria Ho, sustainability coordinator, at vho@ocadu.ca
Learn more about sustainability at OCAD U

Read about the OCAD U Sustainability Policy, check out our campus strategies and initiatives, or join the Sustainability Committee.
Plus, follow the site-specific blog series Sustainable Creatives for interviews with members from our community.