Connecting From Screen to Screen - Time Zone Travelling in Hong Kong with Elizabeth Chan
Tell us about yourself
 I grew up in London, Ontario and made the move to Toronto in 2012 to study at OCAD U. I had a great time living and studying in the city and being in the studio with my friends. I participated in the Florence, Italy Exchange program and studied off-campus in third year. It was a really memorable time in shaping my paintings and being opened to new ideas, research and challenges. Fast forward to post grad, I made the move to Hong Kong. I knew I wanted to come here to see what it is like to live the city that informed my early childhood. I decided to take time off from painting because I really wanted to commit to just being, seeing and collecting as much of the place as I could to think about the direction I want to head to next. I am based in Hong Kong for the time being and I am lucky to have a studio where I can make work and reimagine what painting is to me and connect with artists and art in Asia.
What is your role at OCAD U?
I am an international recruiter with the Admissions and Recruitment team. I am lucky to have landed this gig being so far away from Toronto. One of my professors actually reached out and connected with me to help organize an alumni meetup event here in Hong Kong, which later led to my role as an international recruiter. Most of my work is sharing my experiences as an alumni and connecting with prospective students, parents, school counsellors and partners who are interested in pursuing an art and design education at OCAD U.
What is it like to be representing OCAD U from Hong Kong?
It was through the alumni event that I got to connect with so many alumni and prospective students whom are also based in Hong Kong, many who have been here much longer than I have! In my day to day I have a good time talking with students to share my experience at OCAD U and living in Toronto.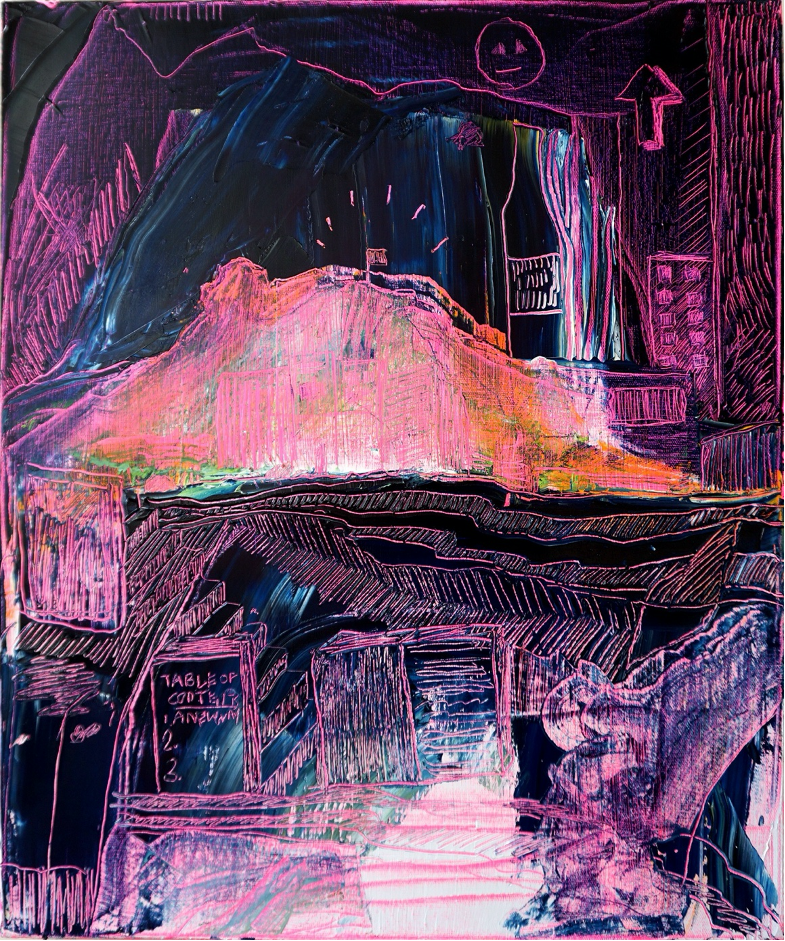 What is a) exciting and b) challenging about working remotely overseas?
I think one of the biggest challenges that came up this year is time zone difference rather than the location and geographic distance. 2020 year was an incredibly precarious year that affected many sectors of work and the work of admitting new students. It created a lot of uncertainty in the community of prospective students and parents but it also presented many new opportunities to rethink structures that are in place. Because most events and meetings are now shifted to online platforms, it can be a daunting task and an exciting opportunity to redefine the work space. It's exciting to be able to tune in and connect with students from different parts of the world, all in the same day at my desk. I am flying through time zones without the jetlag. I think a small setback of working remotely overseas is not being able to be feel as socially present or simply catch up over coffee with my peers and colleagues IRL on a regular basis, but we make the long distance work.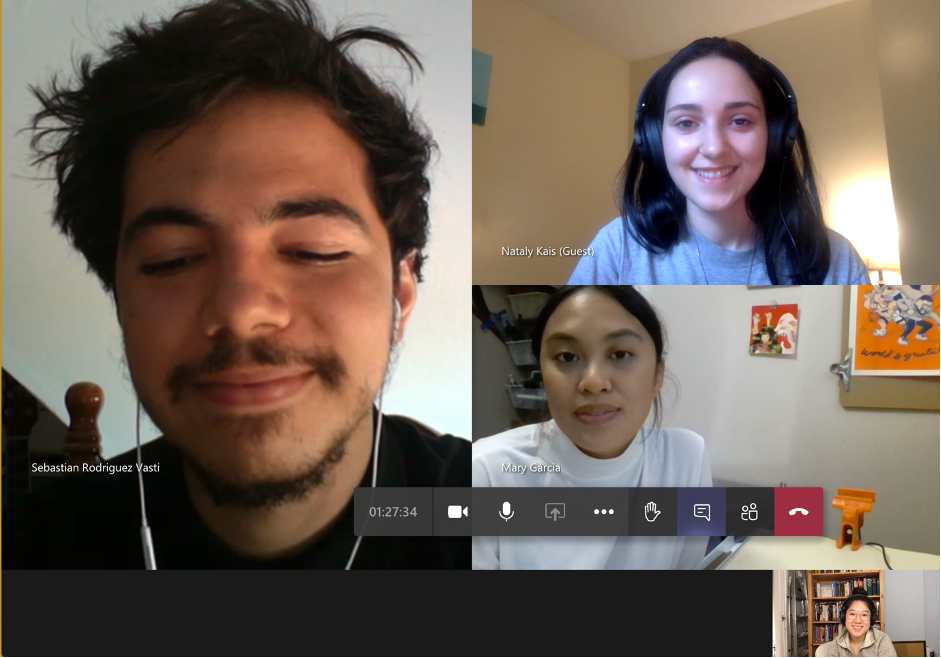 Do you have any stories or interactions with potential applications that stick out to you?
It was in my first term of working from home when we were just thinking about how we can make recruitment work both domestically and internationally without attendance in person and moving the recruitment structure to becoming virtual. So when we turned everything online, the navigation of new challenges really excited me. I am sure it was seemingly terrifying for my supervisor and the recruitment director but it was a fun challenge to see how we were going to pull this off. It's funny to see in hindsight the tech struggles and breakdowns we collectively encountered, though not very funny when it was actually happening in a video conference with hundreds of people looking at your face frozen on screen. For me, it is these minute moments to quickly problem solve and think on the spot that keeps interacting online memorable and light-hearted.
What makes potential students excited about studying in Canada?
I think students are most looking forward to finally being able to be on campus in the shops and studios and being able to connect with their peers IRL. In my first year, I found actively engaging on campus to be crucial in grounding my studies, making friends and adapting to changes of being in a new environment. This may especially apply to students coming internationally, out of province or moving to Toronto for the first time. The location of OCAD U appeals to students to have a balance experience in their education while engaging with the downtown community and attending events throughout the week. Toronto is active in art development and there are many opportunities for emerging artists and designers.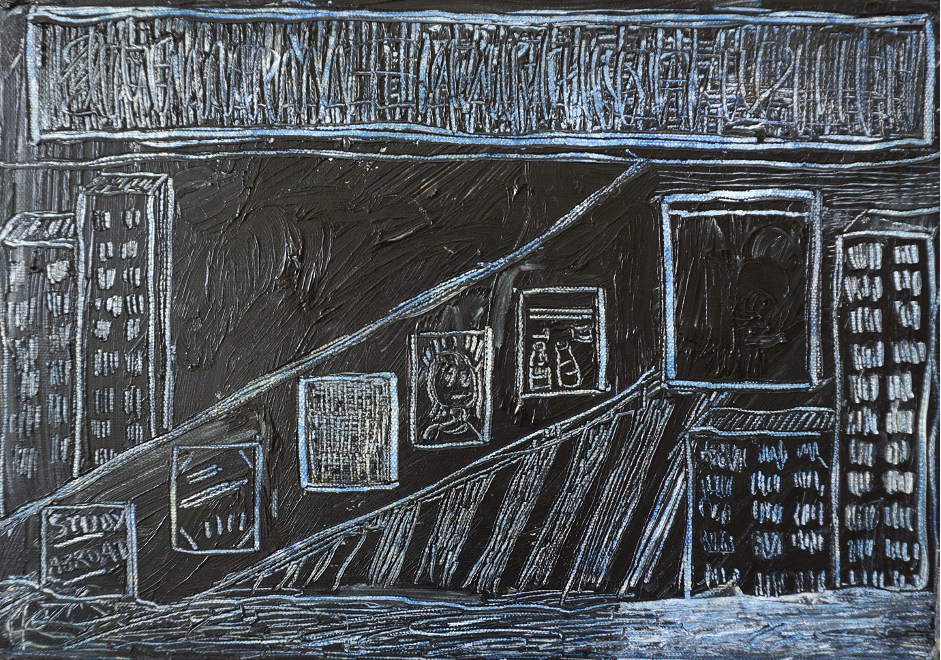 What do you do when you aren't working?
I have a bad habit of starting projects and never finishing many because I get so excited to start something new all the time. I've been really into writing and testing recipes, managing my finance (I love making spreadsheets), reading about feng shui and moving auspicious objects around the apartment to be more mindful of my interior space. I've also been very drawn to using and handling fibres and yarn and testing out all kinds of it. Nothing particular has come out of this yet but I enjoy knitting sample patches just for fun.
Any fun facts about Hong Kong?
I think not many people know that Hong Kong is fairly 'green' with 75% of its territory span across mountains, forests and is home to an abundant amount of biology. So the images of dense skyscraper stacked on top skyscraper is actually a small percentage of Hong Kong's total landmass. There are many unexpected hiking trails tucked behind buildings and many trails are connected from mountain to mountain. I once hiked a triple peak in balmy summer weather and let's just say the fun part of that day was descending back down into the city for snacks.
Follow OCAD U International and OCAD U Admissions to keep up to date with all our current projects, events and opportunities