Whether it be through producing dozens of episodes for OCAD U LiVE, amplifying the perspectives of BIPOC students to affect change, representing student concerns on governance bodies, or helping first years navigate this extraordinary start to their university studies, there is no shortage of accomplishments for OCAD U to celebrate at this year's Student Leadership Awards.
While OCAD U's traditional dinner celebration wasn't in the cards in during these COVID times, university staff and students gathered online to raise a toast in honour of our dedicated student leaders -- with a cranberry sangria recipe provided by the Cooking Club, to hear poetry readings by students in the Creative Writing program, and to listen to achingly beautiful song tributes performed by talented members of our O Cappella student group.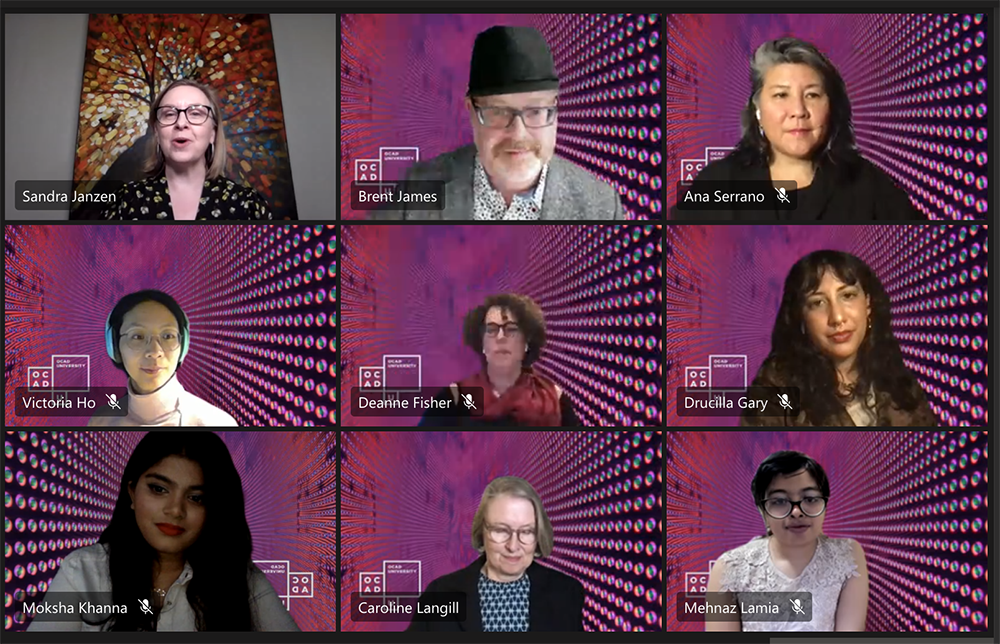 Peer Mentors who have dedicated multiple years of volunteer service supporting our newest students were recognized with commitment pins. Congratulations to Daniel Naraindas for five years of service; to Andres Navas and Becky Wu for four years of service, and to adé abegunde, Sydney Cooling Sturges, Gabriela Antonini Escovedo, Felicia Evangeline, Salisa Jatuweerapong, Roshan Thiruchelvam and Carmen Yuen for three years of service.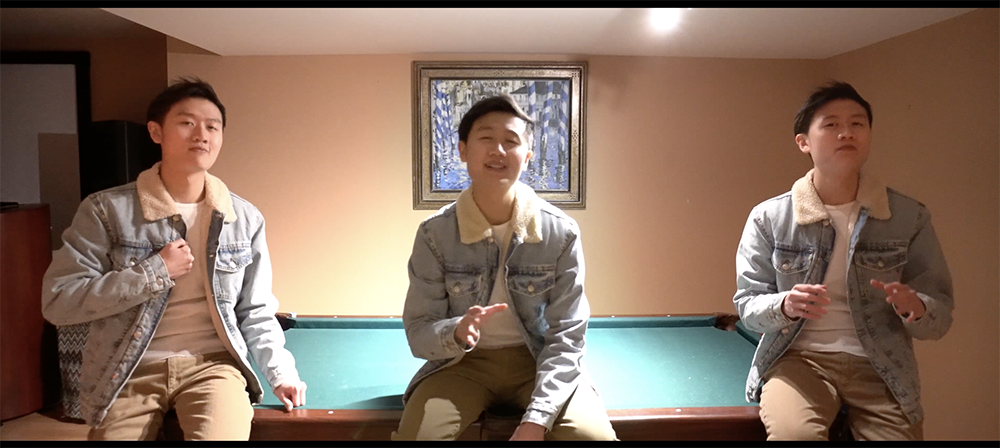 Peer Mentor Excellence Awards
Supported by Alumni Relations, these awards acknowledge Peer Mentors who have made outstanding contributions, supporting new and first-year students with their transition to OCAD U, and helping build community. Our nominees were:
Tusharika Arora

Ivy Chen

Gabriela Antonini Escovedo

Felicia Evangeline

Wesley Huang

Sara Khalil Bayley

Marina Shchekacheva

Eunseo Sung

Carmen Yuen
Congratulations to our Peer Mentor Excellence Awards winners: Eunseo Sung and Carmen Yuen!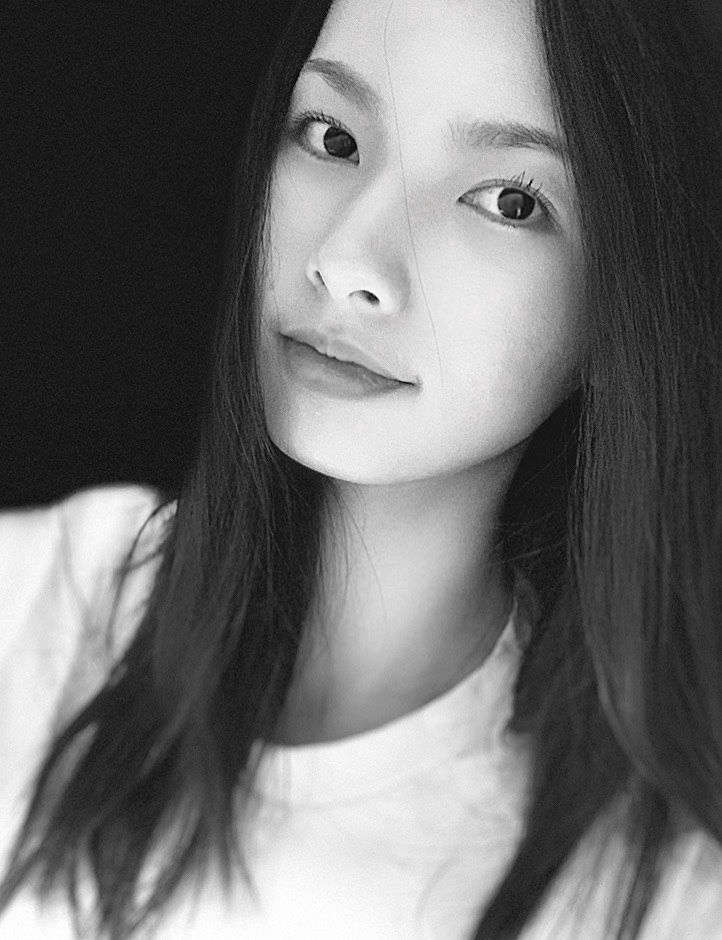 Eunseo Sung is a fourth-year Drawing & Painting student, who, despite not being able to meet in person, successfully built a sense of community among her mentees and peers. She creatively sought out ways to connect to provide a safe and inclusive environment to help and assist, share information and feedback, and communicate — in a positive, open dialogue. Eunseo is an outgoing and active student who manages her time thoughtfully. She can always be relied upon to check in with others for a friendly chat, to respond quickly with support and advice, and inspire engagement with other students, faculty and staff.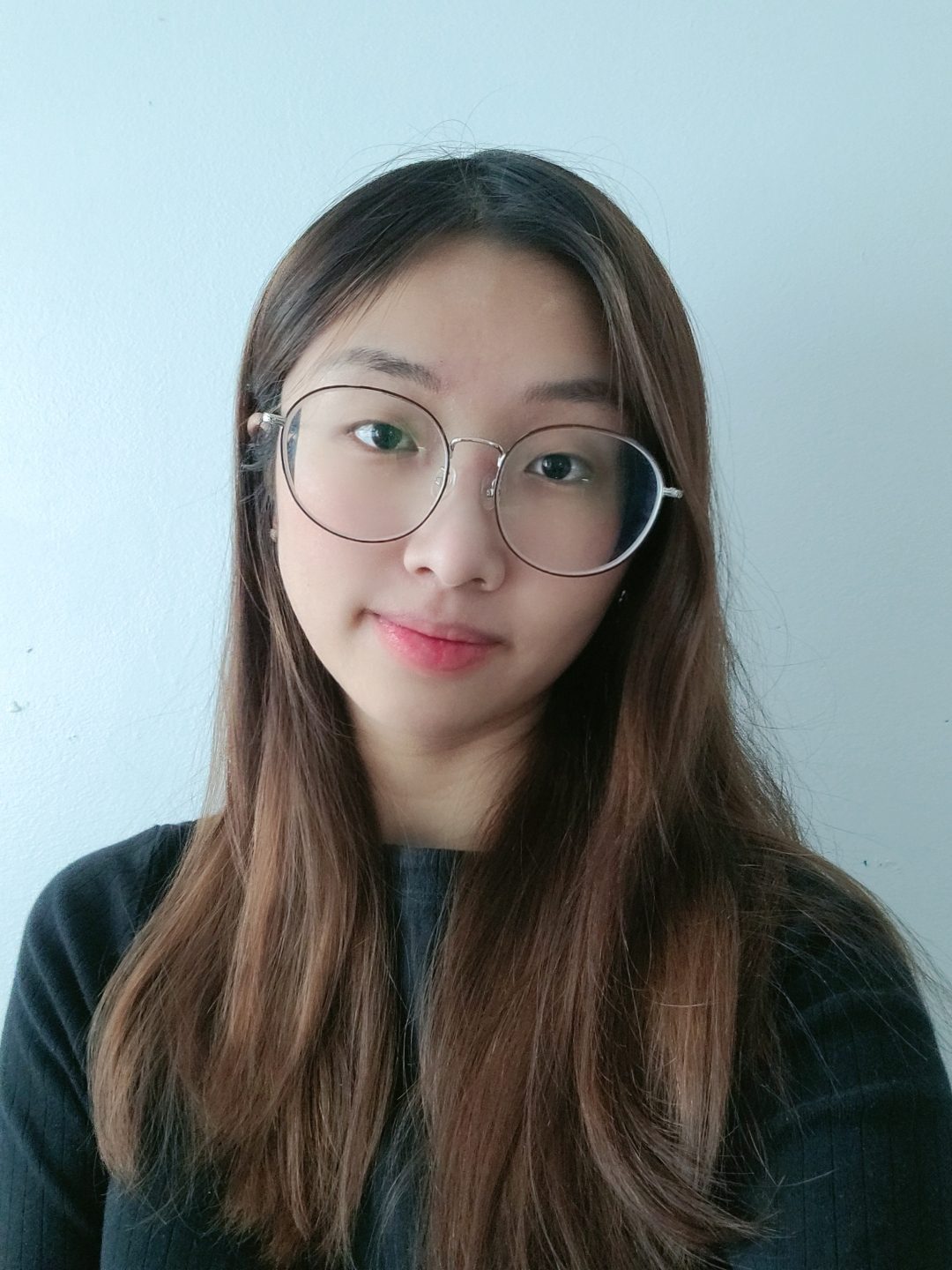 Carmen Yuen, a fourth-year Digital Painting & Expanded Animation student, brings others into her orbit. If something is interesting, fun or worthwhile, she wants others to enjoy it along with her. Carmen is always willing to spend the time making her mentees feel welcome, with thoughtful, considerate and timely advice. Carmen's is a friendly voice reaching out — not only with routine inquiries, but to see how others are handling the challenges of online learning or the stress of COVID's impact on OCAD U's community. The mentor program has been such a meaningful experience for Carmen, that she has recruited students into the program as Peer Mentors and enthusiastically engages with them too; building their comfort and confidence, and supporting them in their new leadership roles.
Student Group Leader Award
Supported by Alumni Relations, this award is presented to a student group leader who excels, above and beyond, in their leadership role. This year's nominees were:
Hanin Ibrahim of the OCAD U Muslim Student Association

Shahaab Khan of the OCAD U Muslim Student Association

Ola Oyenuga, of O Cappella

Ya'el Rae-Kastiel of the OCAD U Jewish Club

Allysa Rutenberg of the OCAD U Jewish Club

Suzanne Simoni from the Art in Public Spaces group
Congratulations to Ya'el Rai-Kastiel of the OCAD U Jewish Club!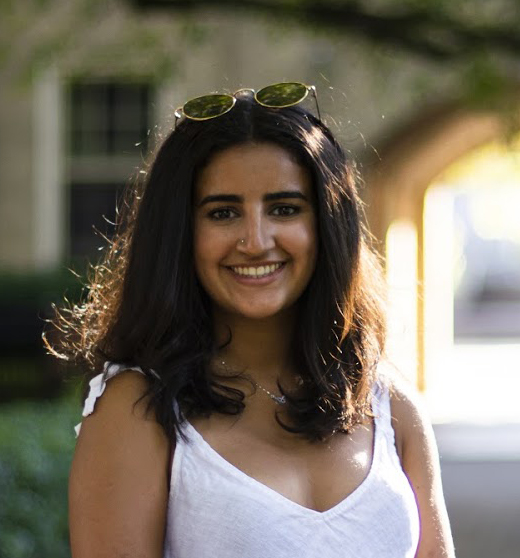 Ya'el Rai-Kastiel, a third-year Graphic Design student, is extremely friendly, encouraging and outgoing, and goes out of her way to make everyone feel welcome. She has actively shaped a sense of community for the Jewish students of OCAD University, empowering participants through a shared culture and sense of belonging. She helped establish an executive board for the group, and over the last year, developed virtual programming for both Jewish and non-Jewish students around arts and current events.
Student Employee Excellence Award
Supported by the RBC Centre for Emerging Artists & Designers and OPSEU Local 576, this award acknowledges the considerable contributions made by OCAD U student employees — also known as monitors — towards the operations of the university. The nominees this year were:
Sydney Cooling-Sturges, working as a monitor and as a Student Community Ambassador in the RBC Centre for Emerging Artists & Designers

Hunter Crouse, working in Marketing & Communications

Claire Heidinger, a Student Community Ambassador for the RBC Centre for Emerging Artists & Designers

Sofija Lupert, working in several roles including at the Writing & Learning Centre, as a peer notetaker, a monitor at OCAD U CO

Ernesto Ramirez, a Student Community Ambassador for the RBC Centre for Emerging Artists & Designers

Blaine Thornton, a student monitor for Creative Writing in the Faculty of Liberal Arts & Sciences
Congratulations to Sydney Cooling-Sturges!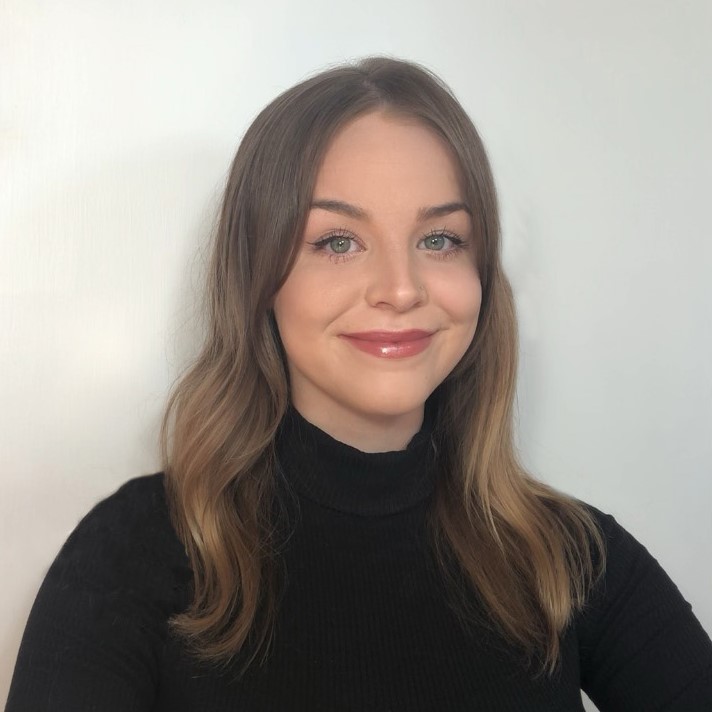 Sydney Cooling-Sturges, a fourth-year Industrial Design student, worked as a Student Community Ambassador in the fall, and is currently a student monitor in the RBC Centre for Emerging Artists & Designers.  She adapted very quickly to the remote learning and remote support model, was incredibly eager to learn, and very helpful in supporting incoming students with services, key info and procedures. Sydney's efforts to understand what students needed, how to best accommodate their varying time zones, questions and preferred communication formats demonstrated empathy and understanding, patience and generosity.
Diversity & Equity Excellence Award
Supported by OCAD Student Union and the Office of the Vice-Provost, Students & International, this award acknowledges an outstanding student whose advocacy and leadership promote and advance human rights, equity and social justice. This year's nominees were:
adé abegunde

Mehnaz Lamia
Congratulations to adé abegunde!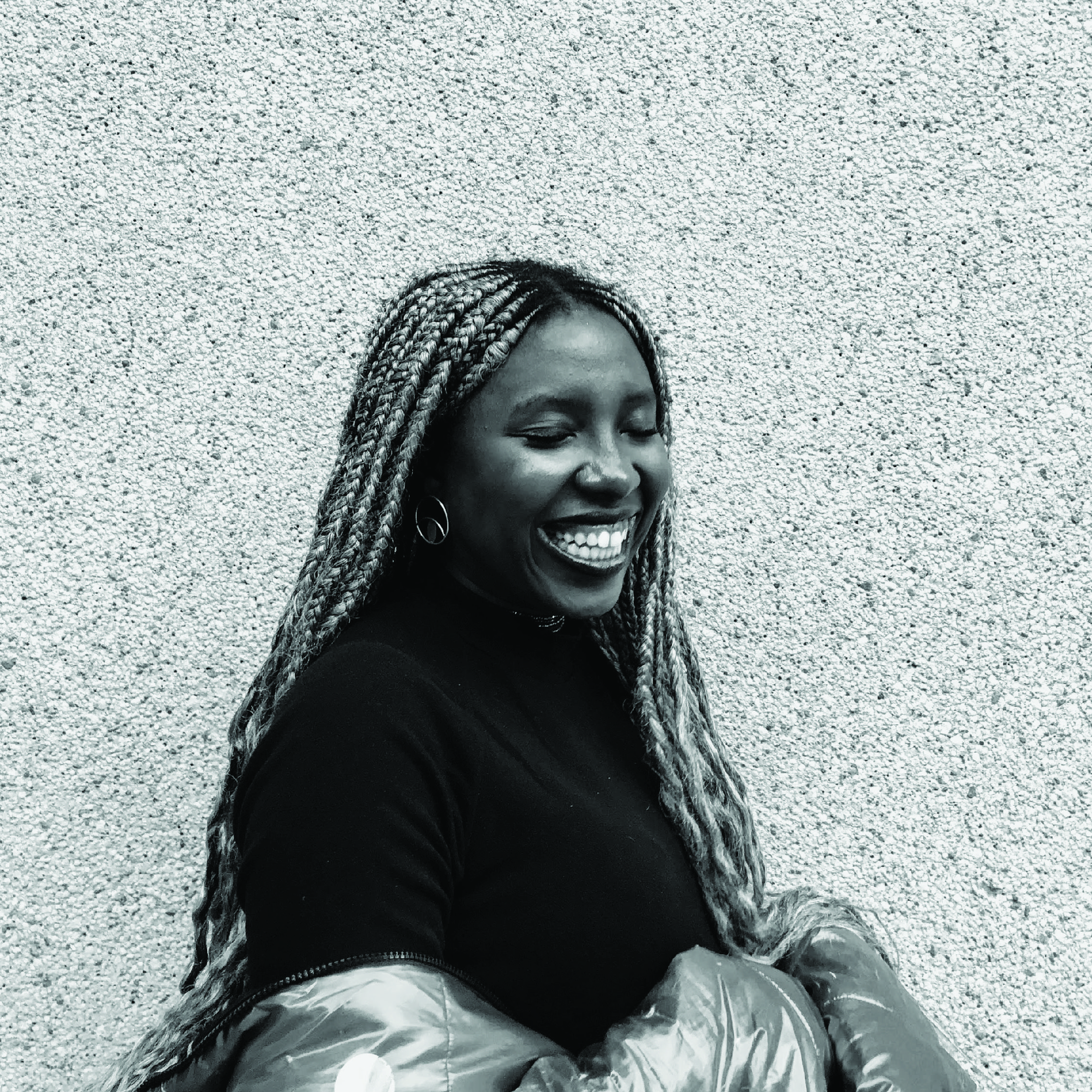 adé, a fourth-year Environmental Design student, is Executive Director, Diversity, at the OCAD Student Union, as well as President of the Blxck Student Association. She actively plans programming that builds relationships with the Black community inside and outside of OCAD University through exhibitions, talks, and parties. She is a consistently strong student advocate for human rights, equity, and social justice. adé was a co-organizer of the two Speak to Power events last year: one focused on Black students, and one focused on BIPOC students. She has also been instrumental in gaining students' trust in the process and the articulation of clear outcomes, such as the necessity of a Black therapist in Student Wellness Centre.
Indigenous Student Leadership Award
Supported by K.M. Hunter Charitable Foundation and the Indigenous Student Centre, this award recognizes an outstanding Indigenous student who has demonstrated exceptional leadership skills.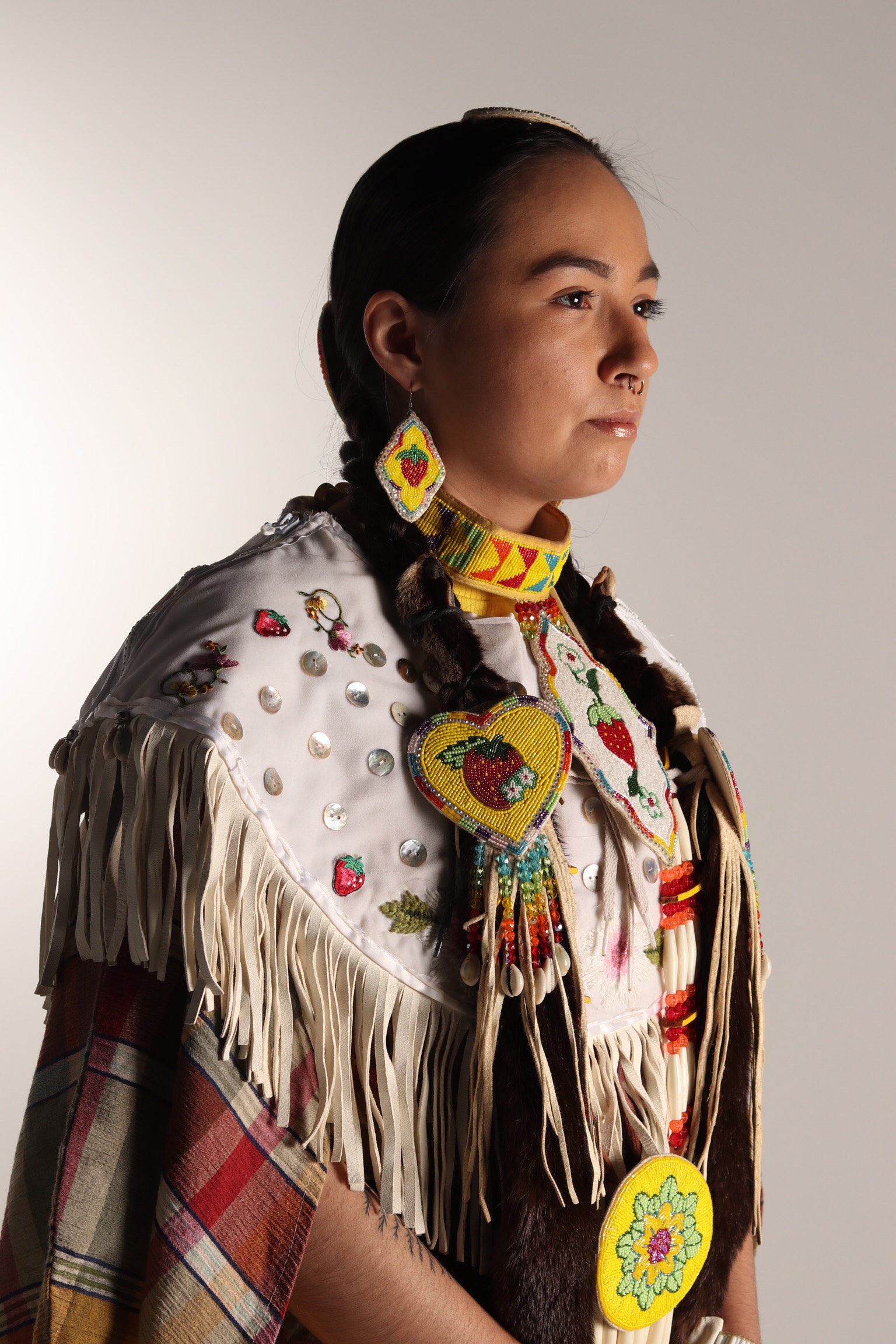 Congratulations to the 2021 recipient, Dehmin Cleland! Dehmin, studying third-year Indigenous Visual Culture, is an exceptional student, artist, leader, and community member. An integral part of the Indigenous Student Centre (ISC) team as a student monitor, Dehmin advocates for the well-being and success of her fellow students, particularly amidst challenges brought on by the pandemic, spending extra time updating COVID-19 resources for students. She is an active member of the Indigenous Student Association and leads the ISC Beading Circle.
Excellence in Student Leadership Award
Supported by Office of the President, this award recognizes the outstanding contributions of student leaders across the university in a variety of contexts, including representing student perspectives in positions on committees, working groups, task forces, governance bodies, or through publications, advocacy groups or the Student Union. This year's nominees were:
adé abegunde

Pauline Aksay

Sarah Gravelle

Alex Gregory

Moksha Khanna

Jevonne Peters

Ramsha Zaman
Congratulations to winners Jevonne Peters and Moksha Khanna!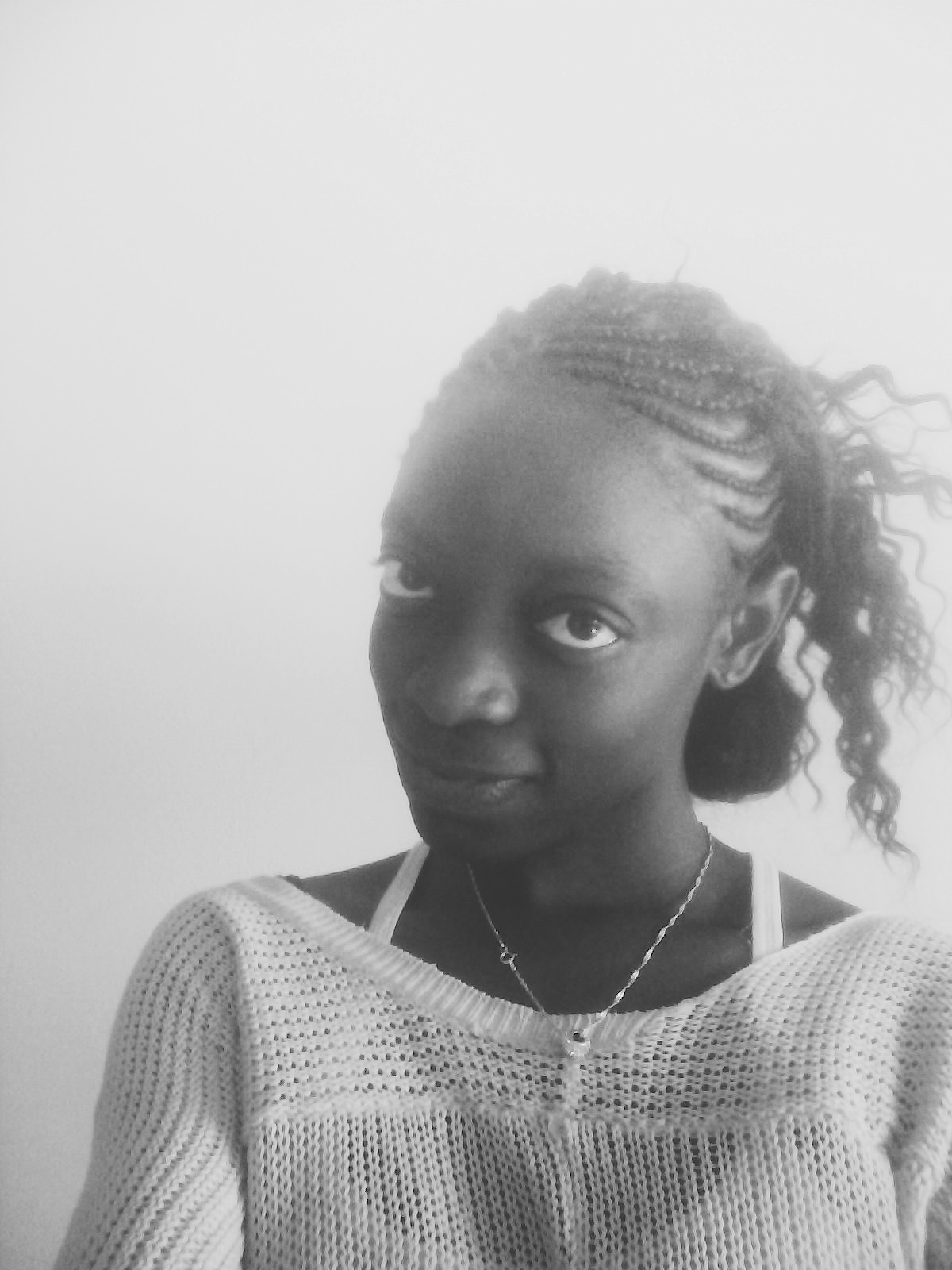 Jevi Peters, a second-year Master of Fine Arts in Digital Futures student has served on more than ten committees, including the Board of Governors; the Audit, Finance and Risk Committee; and the Senate Executive Committee. She is committed to social justice. At the Student Appeals committee, she demonstrates sensitivity towards appellants, and her clear and thoughtful contributions to deliberations demonstrate close listening.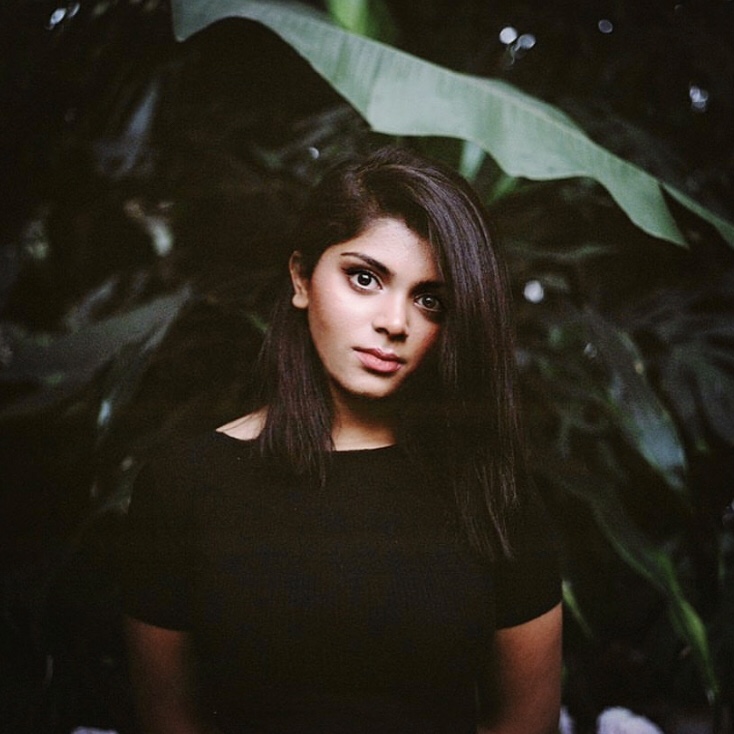 Moksha Khanna, a third-year Cross-Disciplinary Art: Printmaking & Publications student, has been involved with the Student Union first as an Event Planner, then being elected as Executive Director, Academic Affairs, and as Executive Director, Operations. Moksha is a valued and trusted team member dedicated to supporting students. She has collaborated with the OCAD Faculty Association, the Faculty & Curriculum Development Centre and with Campus Life on orientation planning. She led the SU's Undergraduate Studies Caucus committee, which helps connect students with their faculty to talk about issues. Her advocacy for students on gradual re-opening, access to healthcare and dental plans; the SU's COVID-19 toolkit and her facilitation of events like Winter Feast, Black Love, and the Dandelion Initiative for survivors of sexual violence have enriched the OCAD U student community.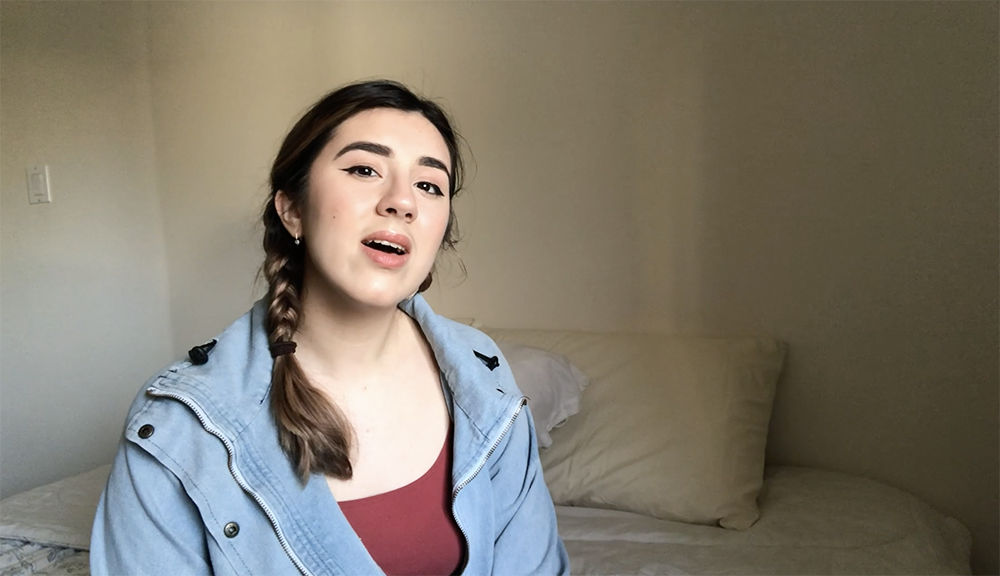 OCAD U extends a humble thank you to all our student volunteers, group leaders, peer mentors, wellness educators, nominators and nominees for their engagement with life at OCAD U. Your contributions and dedication have helped buoy and carry our community forward through very strange times indeed.
Special thank you to all our award supporters and presenters, and to Brent Everett James in Campus Life, and to our Campus Life student monitor Monica Zhong for their great work on this wonderful event.
Finally, a huge thank you to our talented student poets, Mehnaz (Mia) Lamia and Drucilla Gary, and our singers Adrian Liu and Margarita Tsetsekas of O Cappella. Your performances truly elevated this online event.