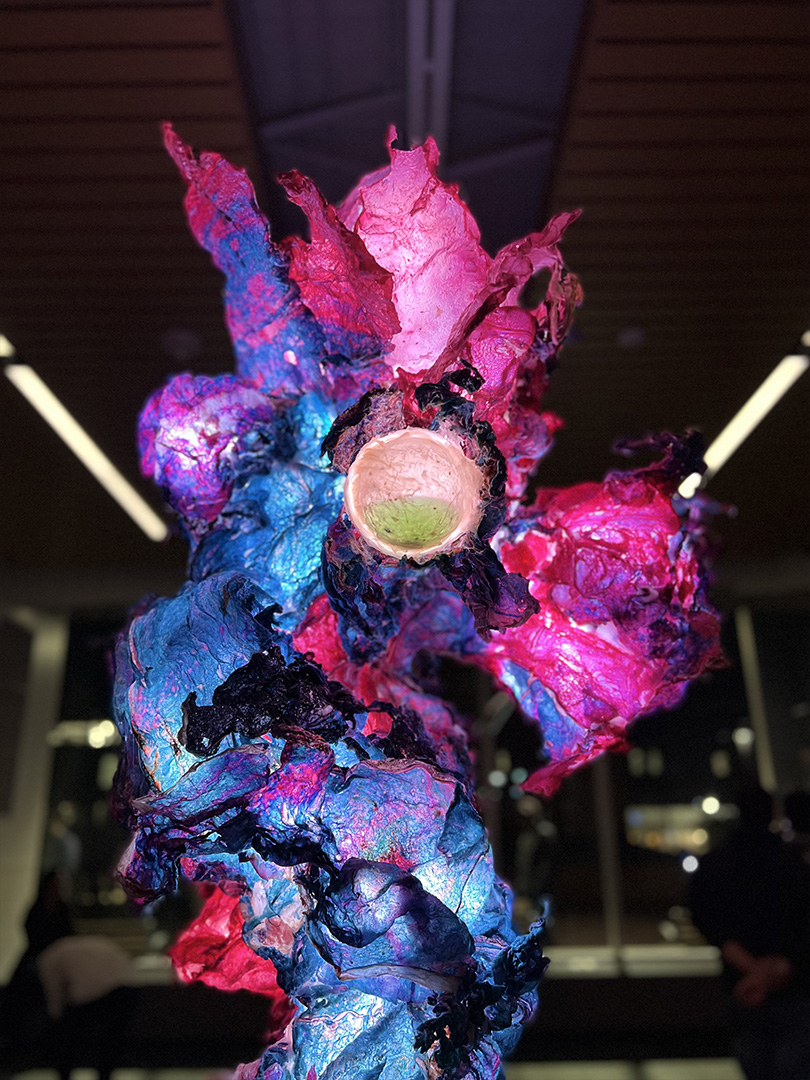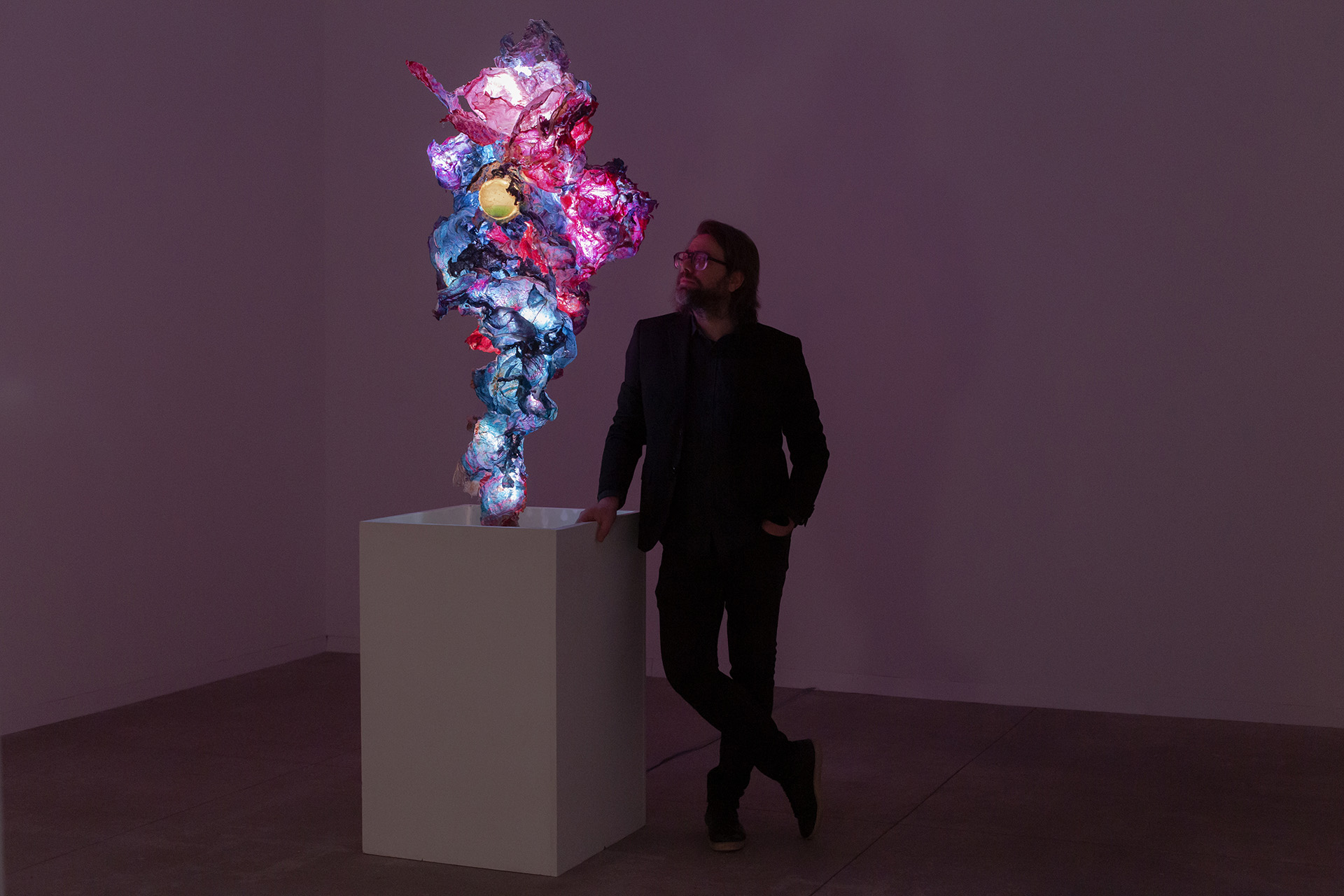 We're excited to announce Vladimir Kanic as the recipient of the Artist Project 2023 Career Launcher. Vlad will be presenting a new piece in his ongoing body of work with algae for the 2023 fair.
Vladimir Kanic is a multidisciplinary artist and environmental activist whose practice explores and experiments with the creation of living art. His practice began during the pandemic, when he had no access to art studios or materials, but had three boxes of algae salad in his fridge. After years of academic research and development, the experimentation with the algae salad lead to the invention of new sculpting materials made from organic biopolymers and creation of sculptures with living algae cultures. In this way, Kanic has been sculpting with planetary memories – the gasses produced by the burning of Earth's geological layers (such as coal, oil and gas) are consumed by his algae as food and incorporated within the sculptures as an experimental archive of Earth's evolution and its memories. 
Kanic's work also questions the relationships in between human and non-human beings, and the possibilities of developing symbiotic relationships in between the spectators and art in situ while exploring the quintessential non-binarity of nature. His pioneering work with biopolymers and living algae has been recognized by the Torontonian academic and art community where he has won several awards for best academic achievement, research and work, the most recent being InterAccess Media 2022 prize and Mitacs 2022 Research Award. Kanic has also held multiple exhibitions of his bioart in 2022, including a six-month-long solo exhibition at the Abbozzo Gallery at 401 Richmond and Nuit Blanche at Humber Galleries. His bioart sculptures have a potential to curb the effects of global climate change and deal with the pressing issues of our zeitgeist. 
Vladimir Kanic studied science at the Goldsmiths University of London and art at OCAD University in Toronto, where he holds a BFA degree in Interdisciplinary media.
Website: www.vladimirkanic.com
Instagram/Twitter/Vimeo: @vladdkanic
From April 13-16, discover original works of art from over 200 independent artists from across Canada and join collectors and curators, gallerists and designers, who make Artist Project their destination for new talent.  Learn more about the Artist Project and exhibiting artists at their website: www.theartistproject.com/home
🎯To learn more about this Career Launchers opportunity visit: https://careerlaunchers.format.com/2023-artist-project-career-launcher