Header Image: Ketu'elmita'jik (They want to come home) as installed at Art Gallery of Nova Scotia, December 1, 2018 to March 31, 2019
Please note that this Curator's Tour is part of programming intended to commemorate this year's National Day for Truth and Reconciliation. Onsite Gallery's in-person attendance capacities are limited to up to 60 individuals inside the gallery at a time, so please register and plan your attendance accordingly.
Eventbrite link to register: https://www.eventbrite.ca/e/souvenir-curators-tour-at-onsite-gallery-tickets-419666412537 
Jordan Bennett's solo exhibition Souvenir draws upon his inspired intentions to visit, activate, and respond to the innovative heritage embedded, woven and veiled in the richness of Mi'kmaq material culture and design. His interdisciplinary and intuitive approach grants new vitality to overlooked cultural expressions that carry elaborate Mi'kmaq cosmologies interpreted through customary geometric motifs embellished in a highly valued era of porcupine quillwork and basketry souvenir trade commodities that was thriving in the 19th century. The exhibition brings together Bennett's newly designed site-specific work, museum collection loans, and installation to celebrate the vitality and influence of Indigenous aesthetic as contemporary practice.
See more events happening at OCAD U from September 26 to 30, 2022, to commemorate the National Day for Truth & Reconciliation.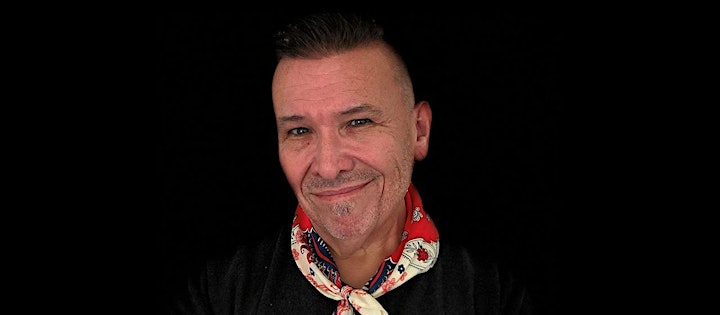 Image: Ryan Rice.
Ryan Rice is Interim Executive Director of OCAD University's Onsite Gallery and the gallery's Curator, Indigenous Art. Rice previously held the role of Associate Dean, Faculty of Arts and Science, and originally joined OCAD University as Chair, Indigenous Visual Culture. Ryan, Kanien'kehá:ka of Kahnawake, is a curator, critic and creative consultant whose career spans 30 years in community, museums, artist-run centres, public spaces and galleries.