more-than-human Artists' Talk Panel Discussion Part 1 - Thursday, February 02 from 4 p.m. to 6 p.m. EST in-person & online 
Rasa Smite & Raitis Smits, Grace Grothaus, Suzanne Morrissette and Lindsey french introduce their artworks and engage in a discussion about their practice and its multiple intersections. Moderated by Jane Tingley.
Registration Here: https://bit.ly/3G7xJ65
About The Panel: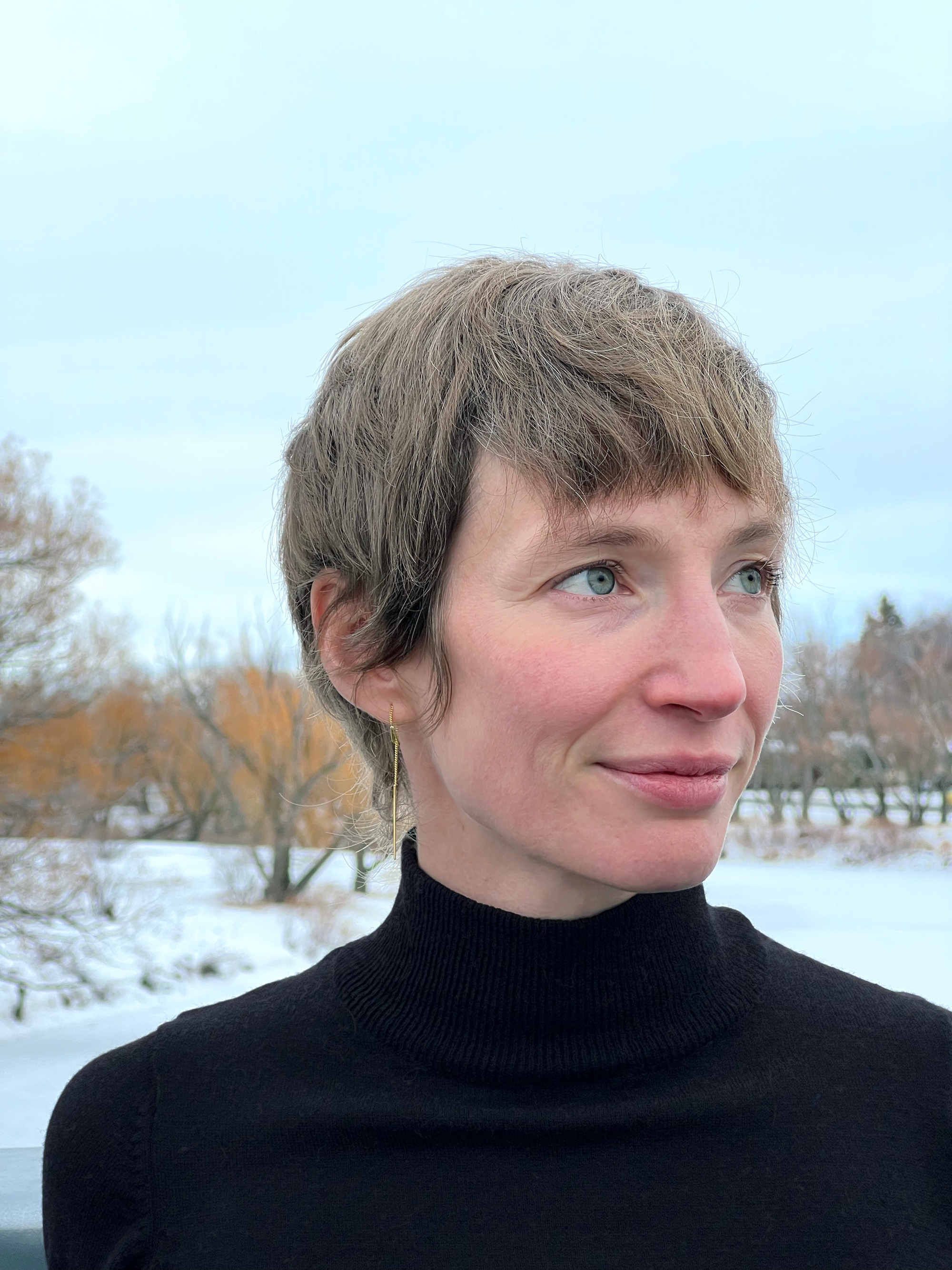 Lindsey french (she/they) is a settler artist, educator and writer whose work engages in multi- sensory signaling within ecological and technological systems. She has exhibited widely including at the Museum of Contemporary Art (Chicago), the International Museum of Surgical Science (Chicago), Pratt Manhattan Gallery (New York), the Miller Gallery for Contemporary Art (Pittsburgh), and SixtyEight Art Institute (Copenhagen). Recent publications include chapters for Ambiguous Territory: Architecture, Landscape, and the Postnatural (Actar, 2022), Olfactory Art and The Political in an Age of Resistance (Routledge, 2021), Why Look at Plants (Brill, 2019), and poetry for the journal Forty-Five. They earned an interdisciplinary BA in Environment, Interaction, and Design (Hampshire College), and an MFA in Art and Technology Studies (School of the Art Institute of Chicago). Newly based in the prairie landscape of Treaty 4 territory in Regina, Saskatchewan, french teaches as an Assistant Professor in Creative Technologies in the Faculty of Media, Art, and Performance at the University of Regina.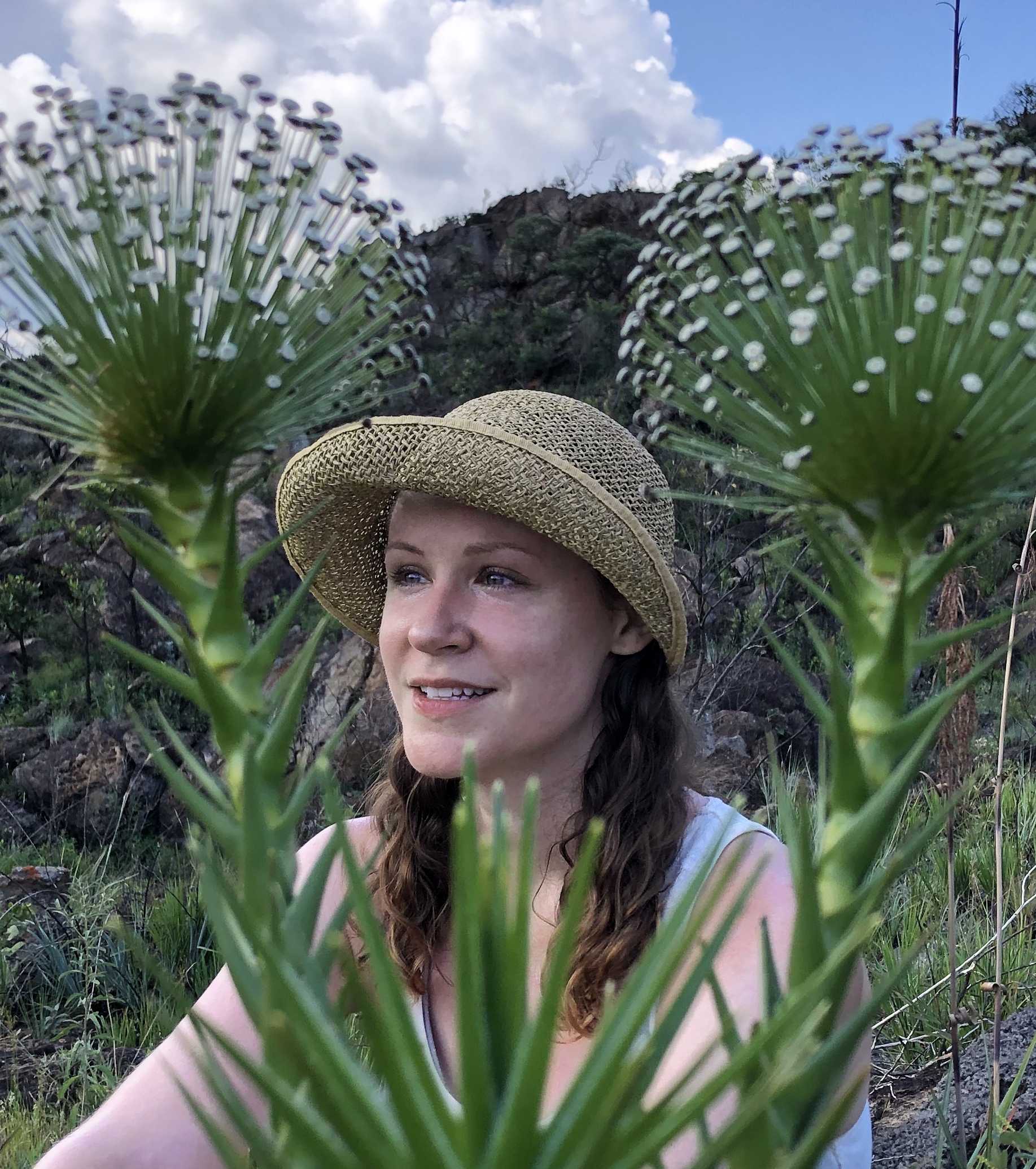 Grace Grothaus Is a computational media artist whose research explores ecosystemic human and plant relationships in relation to the present global climate crisis and speculative futures. She is interested in art's potential to foster empathy with more-than-human worlds. Frequently collaborative, Grace works with scientists, engineers, musicians and other visual and performing artists. Her research-creation is expressed as physical computing installations which take place both outdoors or in the gallery and often center around the sensing and visualization of invisible environmental phenomena. Her artworks have been exhibited widely including at the International Symposium of Electronic Art (Barcelona, ES & Durban, SA), Environmental Crisis: Art & Science (London, UK), Cité Internationale des Arts (Paris, FR), and the World Creativity Biennale (Rio de Janiero, BR). Grothaus has received numerous awards including from the United States National Foundation for Advancement in the Arts. Currently she is working towards a PhD in Digital Media from York University where she has been named a VISTA scholar and a Graduate Fellow of Academic Distinction.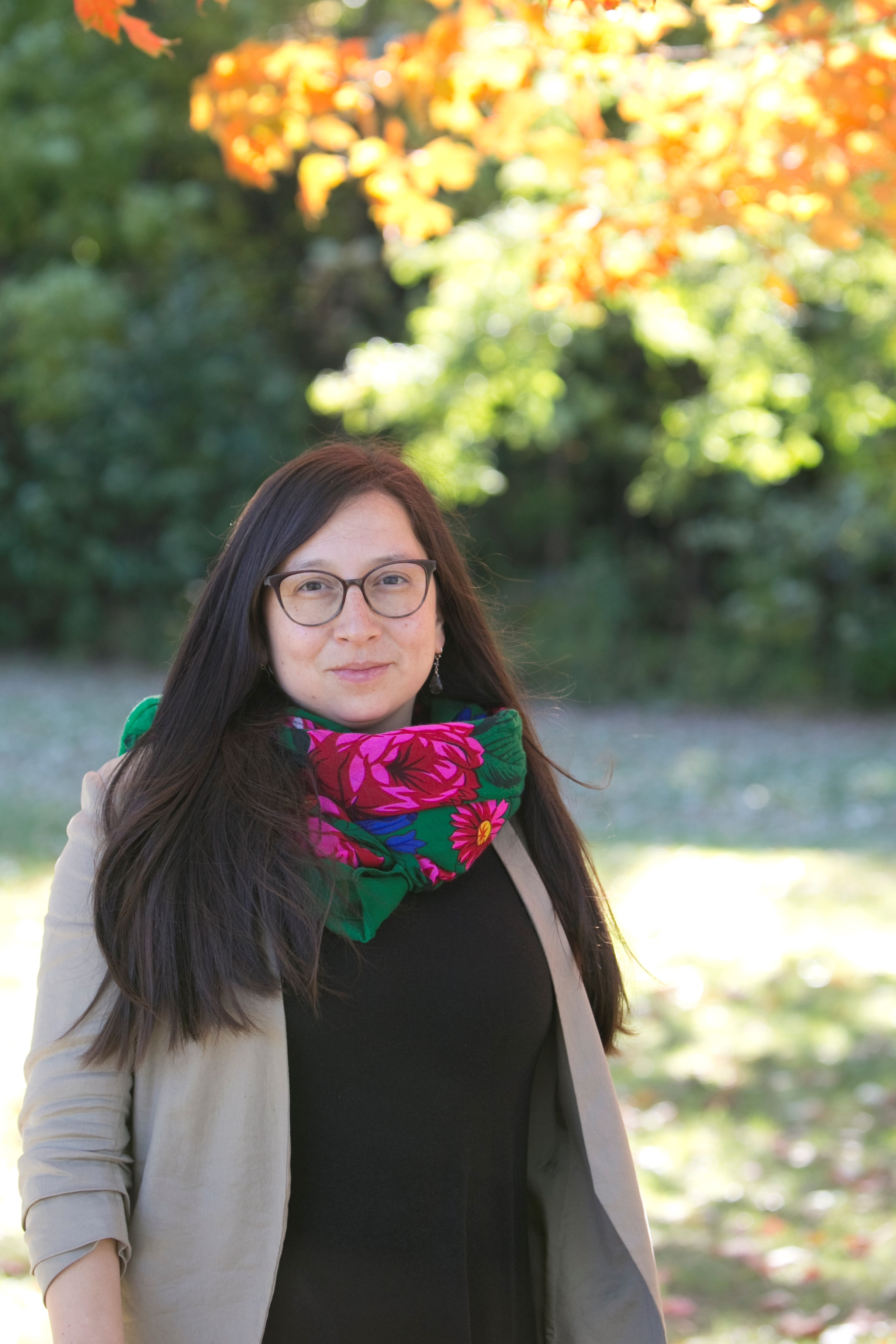 Suzanne Morrissette (she/her) (she/her) is an artist, curator, and scholar who is currently based out of Toronto. Her father's parents were Michif- and Cree-speaking Metis with family histories tied to the Interlake and Red River regions and Scrip in the area now known as Manitoba. Her mother's parents came from Canadian-born farming families descended from United Empire loyalists and Mennonites from Russia. Morrissette was born and raised in Winnipeg and is a citizen of the Manitoba Metis Federation. As an artistic researcher Suzanne's interests include: family and community knowledge, methods of translation, the telling of in-between histories, and practices of making that support and sustain life. Her two recent solo exhibitions, What does good work look like? and translations recently opened in Toronto (Gallery 44) and Montreal (daphne art centre) respectively. Her work has appeared in numerous group exhibitions such as Lii Zoot Tayr (Other Worlds), an exhibition of Metis artists working with concepts of the unknowable, and the group exhibition of audio-based work about waterways called FLOW with imagineNATIVE Film + Media Art Festival. Morrissette holds a PhD from York University in Social and Political Thought. She currently holds the position of Assistant Professor and Graduate Program Director for the Criticism and Curatorial Practices and Contemporary Art, Design, and New Media Histories Masters programs at OCAD University.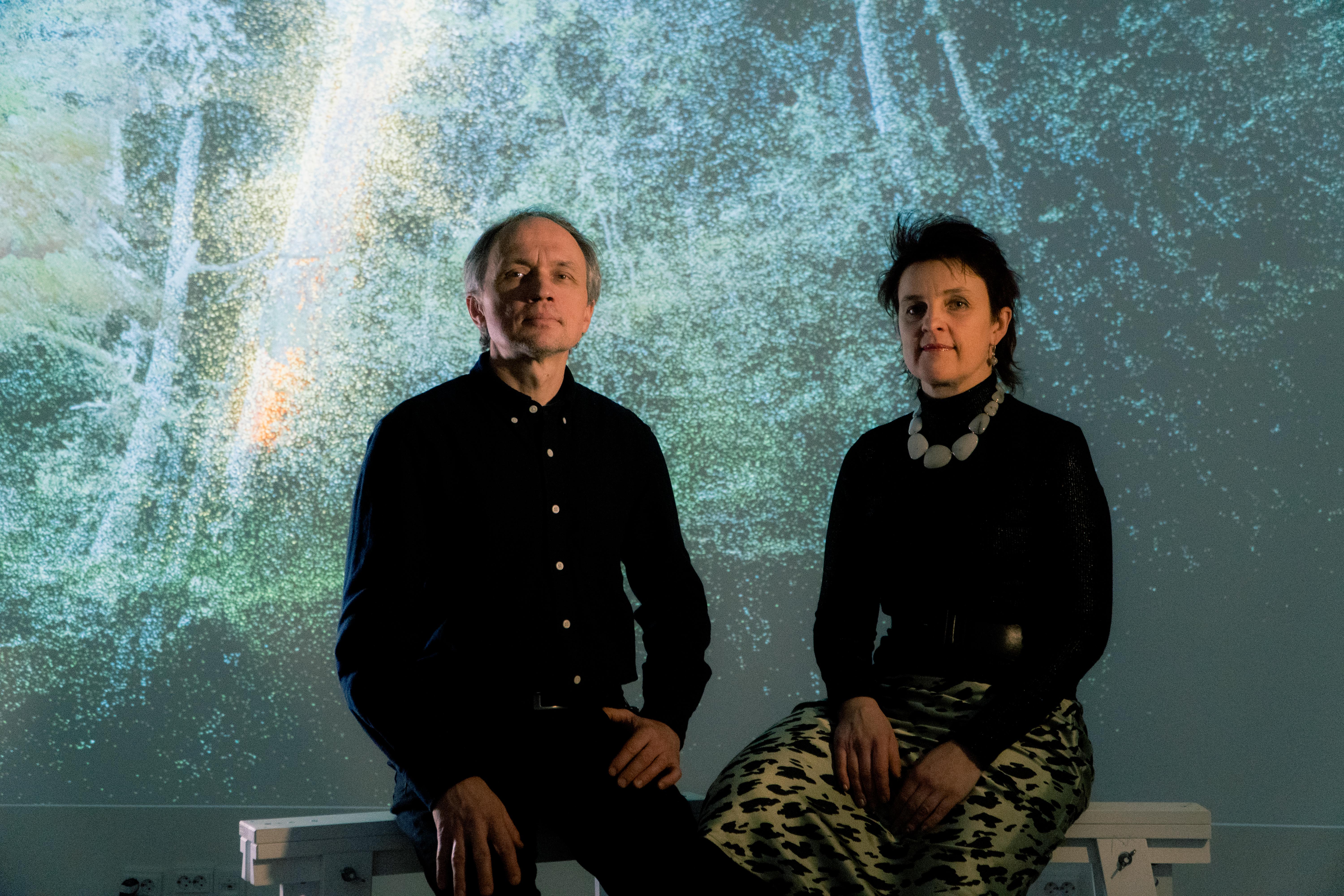 Rasa Smite and Raitis Smits are Riga and Karlsruhe based artists and co-founders of RIXC Center for New Media Culture in Riga, co-curators of RIXC Art and Science Festival, chief-editors of Acoustic Space, as well as co-chairs of recently founded NAIA - Naturally Artificial Intelligence Art association in Karlsruhe, Germany. Together they create visionary and networked artworks – from pioneering internet radio experiments in 1990s, to artistic investigations in electromagnetic spectrum and collaborations with radio astronomers, and more recent "techno-ecological" explorations. Their projects have been nominated (Purvitis Prize 2019, 2021, International Public Arts Award - Euroasia region 2021), awarded (Ars Electronica 1998, Falling Walls - Science Breakthrough 2021) and shown widely including at the Venice Architecture Biennale, Latvian National Museum of Arts, House of Electronic Arts in Basel, Ars Electronica Festival in Linz, and other venues, exhibitions and festivals in Europe, US, Canada and Asia. 
Rasa Smite holds a PhD in sociology of media and culture; her thesis Creative Networks. In the Rear-View Mirror of Eastern European History (11) has been published by The Amsterdam Institute for Network Cultures. Currently she is a Professor of New Media Art at Liepaja University, and Senior Researcher at FHNW Academy of Art and Design in Basel, Switzerland. 
Raitis Smits holds his doctoral degree in arts, and he is a Professor at the Art Academy of Latvia. In 2017 Raitis was a Fulbright Researcher in the Graduate Center of NYC. 
www.smitesmits.com | www.rixc.org 
About the Moderator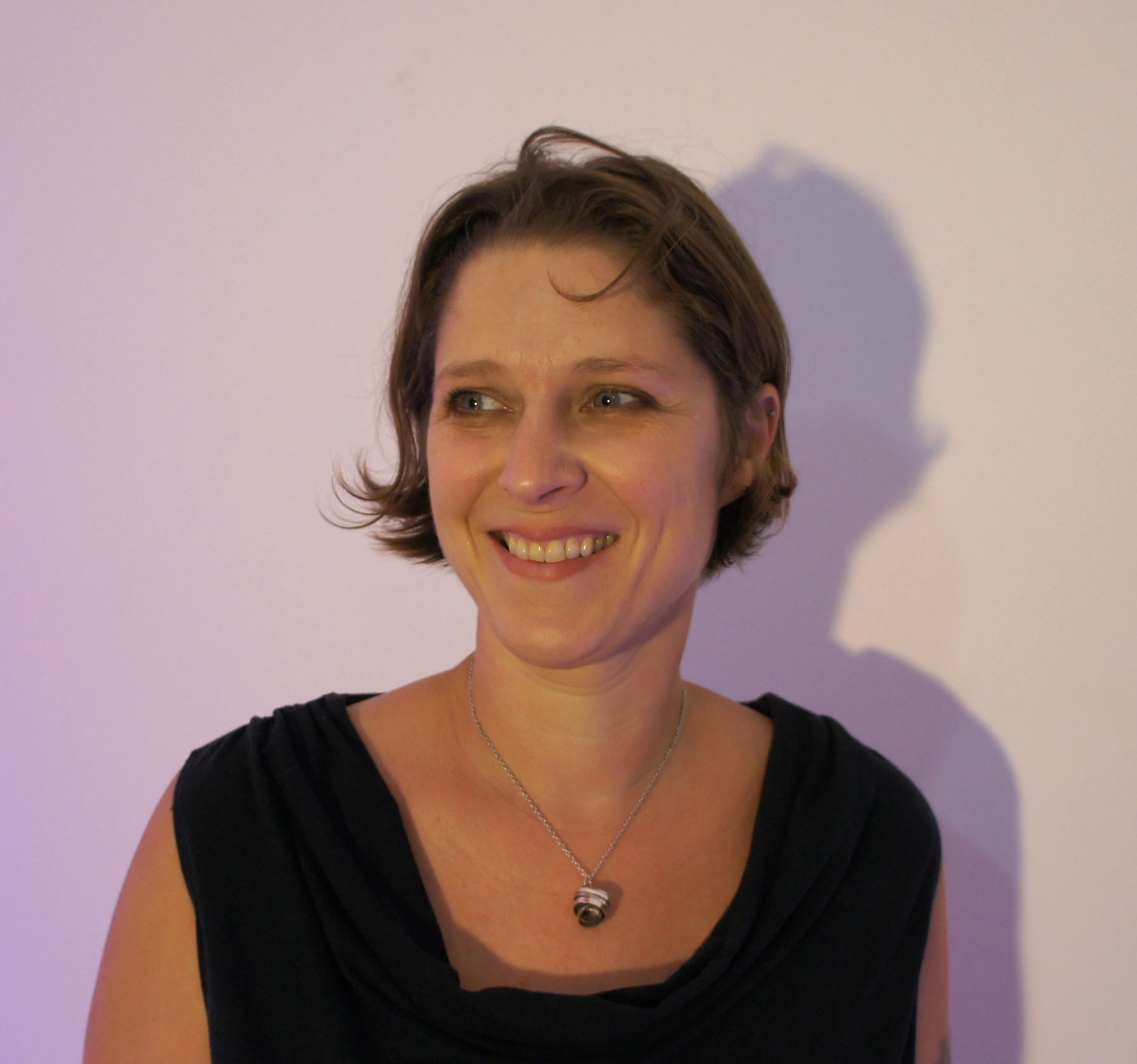 Jane Tingley is an artist, curator, Director of the SLOlab: Sympoietic Living Ontologies Lab and Associate Professor at York University. Her studio work combines traditional studio practice with new media tools - and spans responsive/interactive installation, performative robotics, and telematically connected distributed sculptures/installations. Her works is interdisciplinary in nature and explores the creation of spaces and experiences that push the boundaries between science and magic, interactivity, and playfulness, and offer an experience to the viewer that is accessible both intellectually and technologically. Using distributed technologies, her current work investigates the hidden complexity found in the natural world and explores the deep interconnections between the human and non-human relationships. As a curator her interests lie at the intersection art, science, and technology with a special interest in collaborative creativity as impetus for innovation and discovery. Recent exhibitions include Hedonistika (2014) at the Musée d'art contemporain (Mtl, CA), INTERACTION (2016) and Agents for Change (2020) at THE MUSEUM (Kitchener, CA). As an artist she has participated in exhibitions and festivals in the Americas, the Middle East, Asia, and Europe - including translife -International Triennial of Media Art at the National Art Museum of China, Beijing, Elektra Festival in Montréal (CA) and the Künstlerhause in Vienna (AT). She received the Kenneth Finkelstein Prize in Sculpture (CA), the first prize in the iNTERFACES – Interactive Art Competition (PT).