Welcome to How will we be with you? a program of audio works, grounded in multiple worldviews, that aims to complicate and unflatten our perception of difference—to widen our "we" while valuing the uniqueness of our "you." The program presents an opportunity to listen to, and broaden our understanding of, others with all our senses, intellect, body and emotions. It puts forward two prompts. First, it calls for all human worldviews to prioritize and value our reciprocal relationships with air, water, land and animals. And secondly, when grounded in care for all living things—from the past, present and future—knowing our differences are vital to creating a world in which we all thrive.
How will we be with you? The pandemic has intensified long standing fissures of race, class and privilege within our societies. Governments struggle to balance people and profit, health and the economy. Ageism and ablism threaten our physically vulnerable. Collective grief makes way for protests, asserting that Black Lives Matter. Violence erupts when Indigenous nations demand treaties be honoured. Individualism confronts cooperation as communities argue over lockdowns, masks and vaccines. Countries close off from one another while migrants search for more humane ways of life. The wealth gap stretches to new polarities.
How will we be with you? Extractive industries ignore generational thinking and the rights of all living things. Patriarchal values erode equality. Colonialism has suppressed many non-Western knowledge systems. Capitalism numbs people to their surroundings as ecosystems collapse. Most dominant worldviews ask, how can we take more? The pandemic has intensified our evaluations of what we need, how knowledge and value is created as well as how we live.
How will we be with you? As Bonaventure Soh Bejeng Ndikung writes in his essay, The Globalized Museum? Decanonization as Method: A Reflection in Three Acts (audio essay accessible below), "Opening one canon to another canon is never a revolution."
How will we be with you? provides a listening program of hope, wisdom, desire and care. Each week (for six weeks, possibly longer) we will release a new audio work with direction given as to the ideal listening setting. Weeks 2 and 3 will be released on December 23 to accommodate the holidays. Enjoy!
-- Curated by Lisa Deanne Smith, Onsite Gallery, OCAD University
-- Writing by Lisa Deanne Smith with Dana Zamzul
---
Week 1 - available December 18
Featuring: Bonaventure Soh Bejeng Ndikung
The Globalized Museum? Decanonization as Method: A Reflection in Three Acts
(originally published in Mousse Magazine #58, April–May 2017)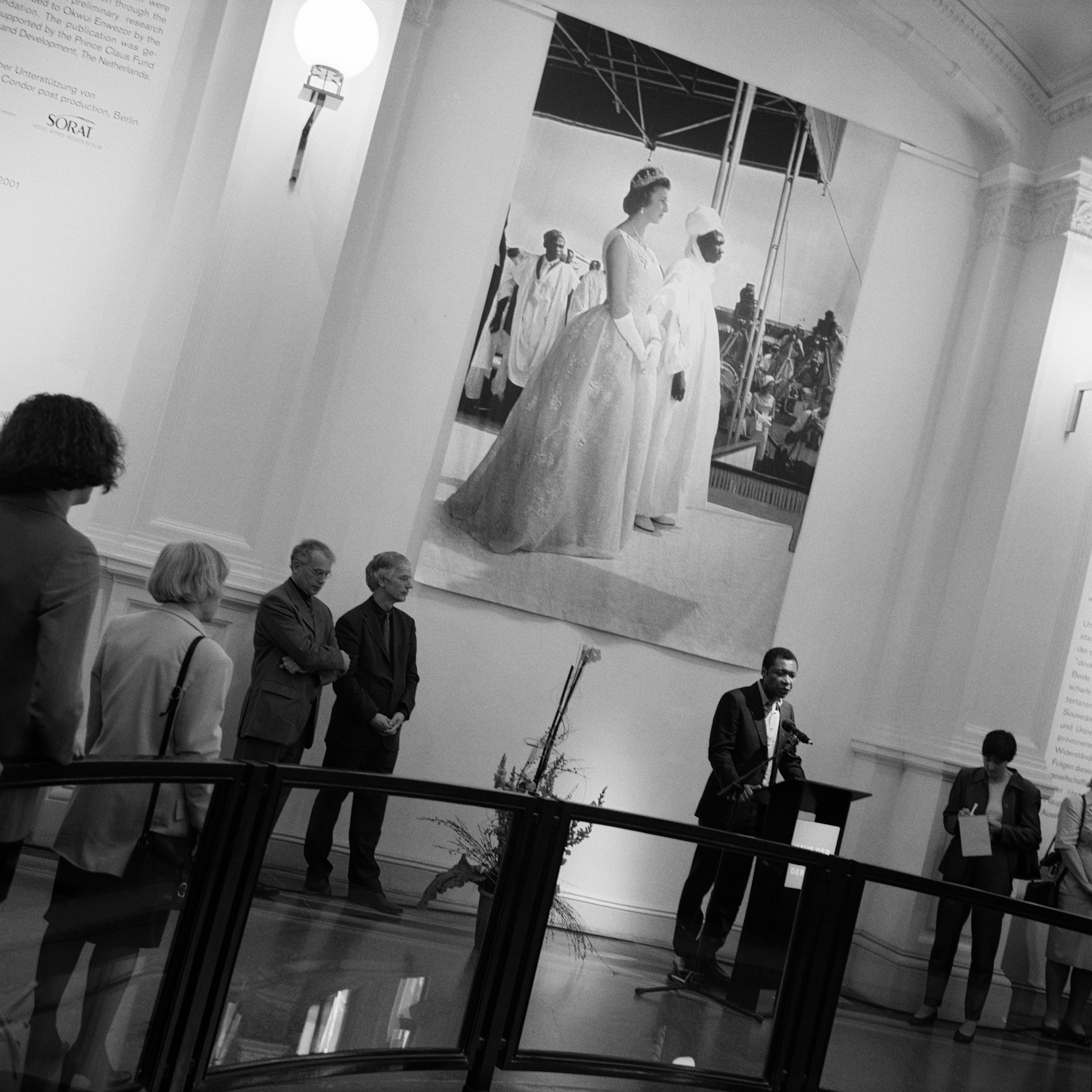 Description: Ndking's essay proposes "a global museum of self-reflexivity, whereby the idea will not be to create new or parallel canons, or place them side by side, or universalize the Western canon, but to decanonize the entire notion of the canon."

Essay read by Desire Kaniki.
Listening Setting: Before listening to Bonaventure Soh Bejeng Ndikung's essay please obtain a small handful of soil from where plants or trees grow and hold it. After listening to the essay, add to your thoughts the fact that soil is home to many insects, bacteria, fungal cells and nematodes. These living things are different from each other but interdependent, an example of multispecies collaboration not visible to the human eye. Soil is a "local" where our world is (most often) in balance, thus it is a community that thrives while not dominated by a canon.
Biography: Dr. Bonaventure Soh Bejeng Ndikung (born in 1977 in Yaoundé, Cameroon), is an independent curator, author and biotechnologist. He is founder and artistic director of SAVVY Contemporary in Berlin and the artistic director of sonsbeek20–24, a quadrennial contemporary art exhibition in Arnhem, the Netherlands. Ndikung was the curator-at-large for Adam Szymczyk's Documenta 14 in Athens, Greece and Kassel, Germany in 2017; a guest curator of the Dak'Art biennale in Dakar, Senegal, in 2018; and the artistic director of the 12th Bamako Encounters photography biennial in Mali last year. Together with the Miracle Workers Collective, he curated the Finland Pavilion at the Venice Biennale in 2019 and was a guest professor in curatorial studies and sound art at the Städelschule in Frankfurt. He is currently a professor in the Spatial Strategies MA program at the Weissensee Academy of Art in Berlin and is also a recipient of the first OCAD University International Curators Residency fellowship in Toronto in 2020.
© 2017 Bonaventure Soh Bejeng Ndikung. All rights reserved
---
Week 2 - available December 25
Featuring: Jeremy Dutcher
Mehcinut
Ultestakon
Sakomawit
Oqiton
Pomok naka Poktoinskwes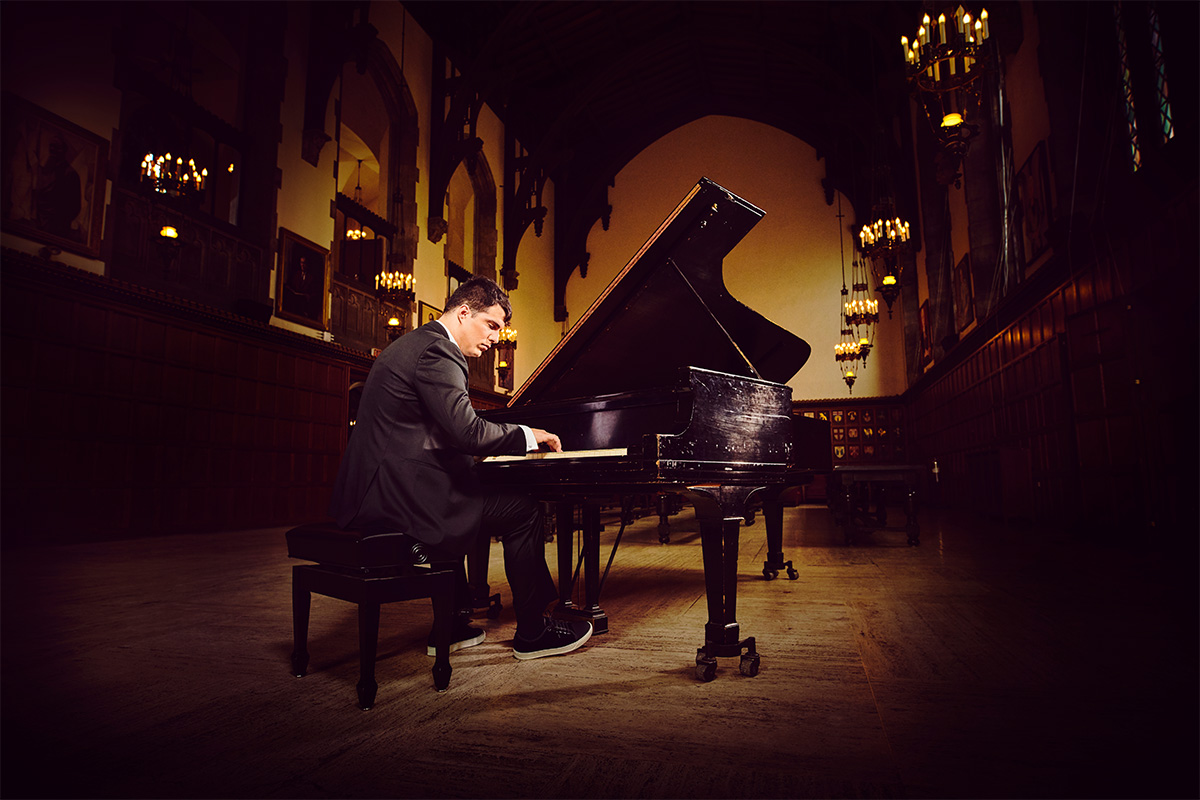 Description: Dutcher's first album titled, Wolastoqiyik Lintuwakonawa, unite Wolastoq songs (that he painstakingly transcribed from 1907 wax cylinders at the Canadian Museum of History) with his hybrid Indigenous and classical compositions. "Many of the songs I'd never heard before, because our musical tradition on the East Coast was suppressed by the Canadian Government's Indian Act." Jeremy heard ancestral voices singing forgotten songs and stories that had been taken from the Wolastoqiyik generations ago. As he listened to each recording, he felt his own musical impulses stirring from deep within. Long days at the archives turned into long nights at the piano, feeling out melodies and phrases, deep in dialogue with the voices of his ancestors. "I'm doing this work because there's only about a hundred Wolastoqey speakers left," he says. "It's crucial for us to make sure that we're using our language and passing it on to the next generation. If you lose the language, you're not just losing words; you're losing an entire way of seeing and experiencing the world from a distinctly Indigenous perspective."
Listening Setting: While listening to Jeremy Dutcher's music please gaze at a majestic deep-rooted tree, if possible, near a river. The tree could be outside in the woods or a park, or indoors in a book or on a digital device. Ponder all the tree has given us. Think about the water a tree takes and gives (called transpiration). Consider how trees speak to each other through mycorrhizal networks (that have symbiotic relationships with the tree's roots) and through the air, using pheromones and other scent signals. Imagine the tree's history and future and your history and future intertwined.
Biography: Jeremy Dutcher is a performer, composer, activist, musicologist and a Wolastoqiyik (Maliseet) member of Tobique First Nation in New Brunswick—with all roles deeply infused in his art and way of life. His music also transcends boundaries being unapologetically playful in its incorporation of classical influences, full of reverence for the traditional songs of his home and teeming with the urgency of modern-day struggles of resistance. Jeremy studied music and anthropology at Dalhousie University, Halifax. Wolastoqiyik Lintuwakonawa won the 2018 Polaris Music Prize and the 2019 Juno Award for Indigenous Music Album of the Year.
© 2018 Jeremy Dutcher. All rights reserved
---
Week 3 - available January 1
Featuring: Levyi-Alexander Love
Marked As Complete
-    Gratitude to Sulva Khurshid for editing.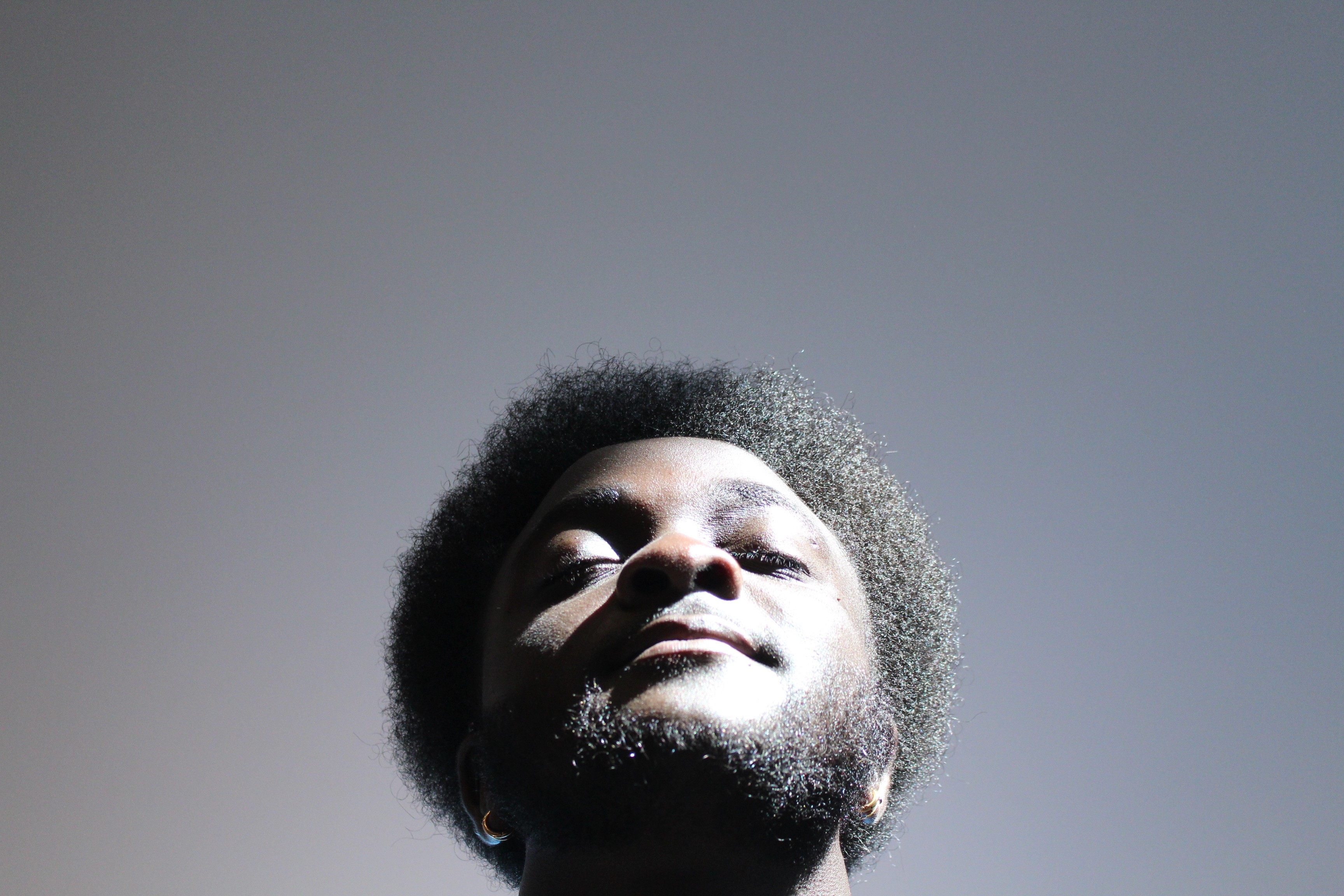 Description: Love's words speak to relationships—me / you—and healing from connections that try to rob us of who we are. A poem that highlights the importance of seeing, understanding and receiving another person's truth.
Listening Setting: Before listening to Levyi-Alexander Love's words make yourself your favourite warm beverage. One that comforts you, a hot chocolate, peppermint tea or a coffee. Smell it. Sip while listening. Let the plants that are in it, warm your insides.
Biography: Levyi-Alexander Love is a young, talented artist and lover of all things Freedom! Levyi was born in Toronto to Guyanese and Jamaican parents; and has done a lot of inner healing work that he shares through his music, poetry and funny personality.
As a black man of trans experience, he holds to the strength of those in the Black and Queer-Trans community who have paved the way for him to continue to advocate in the loud and bold ways he does. Currently, he is trying to figure this thing called life out by doing the things that make him happy! Levyi is a firm believer in love and how everyone should be able to live freely and speak their truths.
You can find him on Instagram and Facebook.
© 2020 Levyi-Alexander Love. All rights reserved
---
Week 4 - available January 8
Featuring: nichola feldman-kiss
Siren / holding space
-    Siren is a vocal collaboration unfolding with gratitude to Lodi Awad (Syria), Valerie Buhagiar (Matla / Canada), Blandine Kan (DR Congo), Memory Makuri (Zimbabwe), Ruth Mathiang (South Sudan), Leila Mosemi (Iran), Roula Said (Palestine / Canada), Mabinty Sylla (Guinea), Maryem Toller (Egypt / Canada).
-    Also, gratitude to Michelle Irving (sound designer).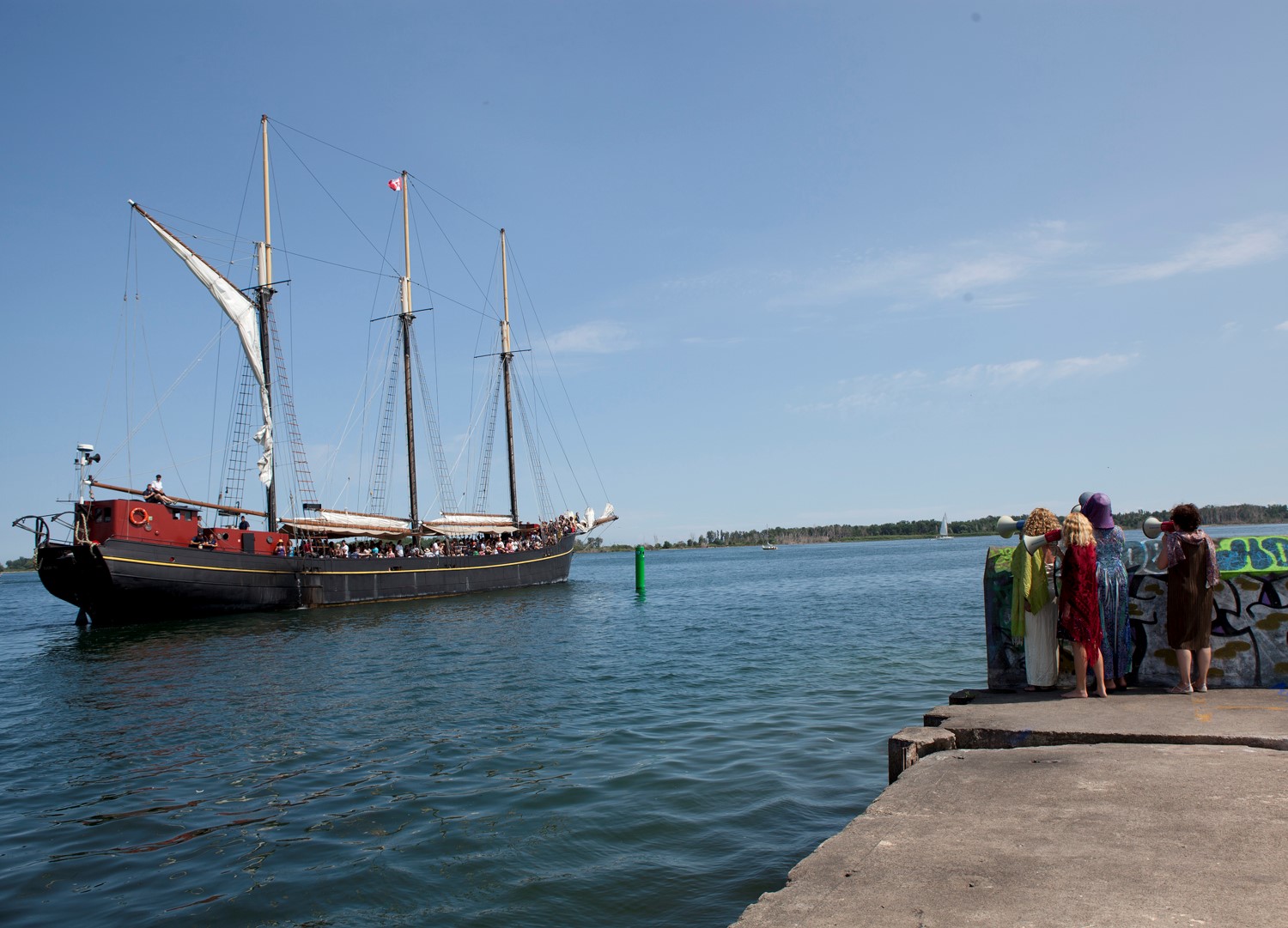 Description: Ululations are improv vocal expressions common to feminine cultures of the global south. They are performed individually and collectively as a kind of vocal applause, celebrating arrival and clearing paths forward. The ululation trill is diverse to geography and reflects political ideologies that govern women's relative freedom to express and emote. Siren harmonics arise from sonic diversity among geo-specific vocalizations in polyphonic play. While this ancient vocal tradition has moved about Africa, the Middle East and diaspora over millennia of nomadic passages, certain sonic innovations to ululation are uniquely possible within polycultural contexts such as Toronto. The powerful Siren voices combine native ululation practice with professional vocal talent.
-    nichola feldman-kiss
Listening Setting: Enter Siren / holding space as whole bodied immersion. Place yourself near a body of water—an ocean, a lake, a river, a bathtub, a glass of water, an ice cube, a tear. Feel water's call. Follow that call. Get closer. Touch the water. The source of all life. Feel her power and generosity. How she is stubborn. Ponder the water within you. Become enveloped. Ululating produces a primal physical and emotional release. It clears the sinuses, lacrimal glands, the skin. We lift our voices in collective sonic embrace. We welcome you. We are joyful for your arrival. We celebrate your return to source. We intend clear paths and good fortune upon you.
-     nichola feldman-kiss and Lisa Deanne Smith
Biography: nichola feldman-kiss is a first-generation Canadian artist of Caribbean (European, Taino, African, Middle Eastern and Jewish) heritage. The artist's process-rich practice is a performative and relational exploration of body and embodiment, identity and autobiography, witness and traumatic memory, statelessness and belonging, empathy and collectivity. feldman-kiss's finely crafted hybrid media installations critique the colonial paradigm—the violent ingestion of land, resources, peoples and cultures—and ask us to reconsider the hard questions about being conscious social bodies among the tattered boundaries of globalization. Their art and technology innovations and institutional interventions have been hosted by the National Research Council of Canada, the Ottawa Hospital Eye Institute, the Department of National Defence and the United Nations, among others. feldman-kiss has consulted on the development of Canadian new media art research policy since 2001. They hold an MFA from California Institute of the Arts, and currently live and work in Toronto.
© 2020 nichola feldman-kiss. All rights reserved
---
Week 5 - available January 15
Featuring: Asha Srinivasan, Composer and Sara Fraker, Oboe
Inspired by Braiding Sweetgrass: Indigenous Wisdom, Scientific Knowledge, and the Teachings of Plants by Robin Wall Kimmerer (Milkweed Editions, 2013). Text used with permission.
Braiding: Lessons from Braiding Sweetgrass
- from the album BOTANICA: music for oboe & English horn (MSR Classics, 2019)
- Recorded and mastered by Wiley Ross in Tucson, Arizona
- Commissioned by Sara Fraker, with generous support from the Arizona Commission on the Arts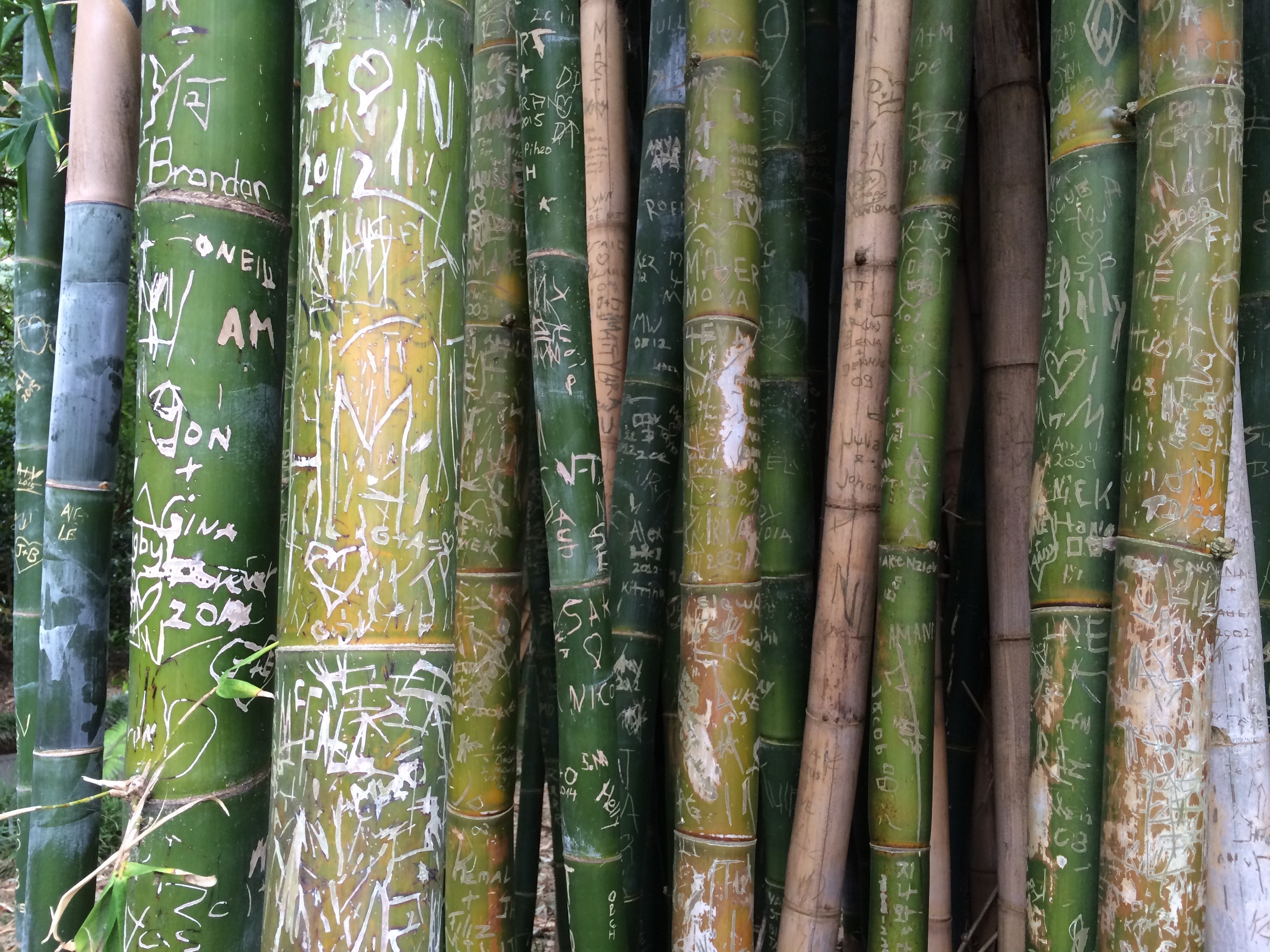 Description: Braiding is a work for oboe, electronics and natural sounds. Premiered in Tucson in 2017, the work was inspired by Robin Wall Kimmerer's book, Braiding Sweetgrass: Indigenous Wisdom, Scientific Knowledge and the Teachings of Plants. Dr. Kimmerer is professor of environmental and forest biology at the SUNY College of Environmental Science and Forestry and a member of the Citizen Potawatomi Nation. She is a plant ecologist, mother, storyteller, environmentalist, and leader in the field of traditional ecological knowledge (TEK). One of the most potent ideas in Braiding Sweetgrass is the "grammar of animacy," the notion that our perceptions of animate and inanimate beings are shaped and reinforced by language itself. In the Native American Potawatomi language, grammatical differences charge even inanimate beings with an essential animacy. Kimmerer suggests that this "grammar of animacy" can reorient us toward a fundamentally new way of living in the world. Within our musical piece, Braiding: Lessons from Braiding Sweetgrass, we give thanks to the Dalbergia Nation, the trees who give us the hardwoods used to make most oboes (Grenadilla, cocobolo, rosewood, violetwood, and kingwood are all species of the genus Dalbergia). Srinivasan provides the following program note for Braiding: Lessons from Braiding Sweetgrass, which also serves as a formal outline of the piece:
Lesson 1: Gratitude... for gifts from the earth; reciprocity... through attention and care for the gift-givers.
Lesson 2: Listening, paying attention... to our fellow Earth dwellers, the birds, insects, animals, trees, wind, water... a democracy of species.
Lesson 3: Animacy... of the wind, asserted by wind chimes... "to be the wind."
In Braiding: Lessons from Braiding Sweetgrass, the solo oboe voice is interwoven with spoken text, electronics, and other sonic elements. Within this rich soundscape, Srinivasan has artfully mixed an array of recorded and composed tones: the crackle and thud of a falling tree; the rhythm of a crosscut saw; crickets, buzzing insects and birds. The player's own breath, as blown through the body of the oboe, animates collections of wind chimes to become a true sonification of Kimmerer's idea: "animating the inanimate."
You can learn more in this lovely conversation between Dr. Robin Wall Kimmerer & Dr. Asha Srinivasan: www.sarafraker.com/songs-of-plants
Listening Setting: Find a comfortable place in which you can sit with closed eyes while listening. Focus on your breath. Be conscious of breathing air in and releasing it. Think about the animacy of air and how we share it with many living things. As possible, after listening to this piece go outside (if you are not already) into an environment with as little human made noise as possible and listen.
Biography:
Indian-American composer Asha Srinivasan draws from her Western training and Indian heritage to create her compositional language. Her music has been presented at conventions for NFA (Flute), IDRS (Oboe), NASA (Sax), SEAMUS, ICMC, and others. Recently, she was commissioned by the East Carolina University NewMusic Initiative Commissioning Program. Other honors include Thailand International Composition Festival, BMI Foundation's Women's Music, Flute New Music Consortium and peer-reviewed selection for various festivals. Graduate studies: D.M.A. in Composition at University of Maryland, M.Mus. in Computer Music Composition and Music Theory Pedagogy at the Peabody Conservatory. Ms. Srinivasan is an Associate Professor at Lawrence University.
Sara Fraker, Associate Professor of oboe at the University of Arizona, is a member of the Tucson Symphony Orchestra and principal oboist of True Concord Voices & Orchestra. She is oboist of the Arizona Wind Quintet, recipient of an Arizona Artist Development Grant, and a faculty artist at the Bay View Music Festival in northern Michigan. Sara has given recitals and masterclasses in Mexico, Canada, Japan, Australia, and throughout the US. www.sarafraker.com
© 2017 Sara Fraker and Asha Srinivasan. All rights reserved
---
Week 6 - available January 22
Featuring: Crip Times Episode 1: The Syrus Marcus Ware Episode
Disabled people have long been experts at staying at home and getting creative with new ways to stay in community with one another. At the beginning of the COVID-19 lockdown, many of us were wondering how we could maintain the sense of intimacy and connection that we get from gathering in crip arts spaces. Out of this desire, Crip Times was born: a new interview podcast series produced and hosted by Yousef Kadoura, Kayla Besse, and Kristina McMullin. Crip Times is a project of Bodies in Translation and Tangled Art + Disability and hosted on Drew Gurza's Wheels on the Ground podcast network.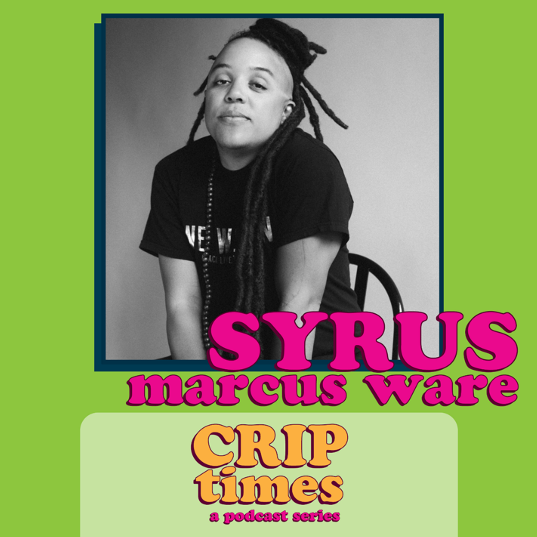 Image Description: A black and white photograph of Syrus Marcus Ware. Overlapping the photograph is large, right-justified pink text that says 'Syrus Marcus Ware'. 'Syrus' is in all caps and 'marcus ware' is in all lowercase. At the bottom of the image is the Crip Times Podcast Series logo. The background is bright green, The image was designed to evoke a vintage floppy disk, with bold, rounded text, and a lighter green box containing the logo.
Description of work: "It's just time to take a leap and imagine a future that is different than this one." In the first episode of Crip Times, hosts Yousef, Kayla, and Kristina speak with artist, activist, academic, Syrus Marcus Ware.
This conversation discusses the movements and actions that have occurred in Toronto and across Turtle Island over the summer of 2020. The building of collective knowledge surrounding social justice and abolition. The four discuss the role of Deaf, Mad, and Disabled folks in activism, their value and necessity in activist spaces. The conversation moves to intergenerational movement building, the role of traditional knowledge in our imagined and possible futures, and the role of children in activist spaces. They discuss activist scholarship and how traditional academic spaces can be used as sites of activism.
The episode wraps up with a conversation on joy and desired futures.
Listening setting: If possible, choose a sunny day to listen to this Crip Times episode with Syrus Marcus Ware. Find a comfortable spot near a window or outside on a sun warmed bench and let the sun caress your face. If it is too cold, rainy or you don't have a sunny window, instead focus on the air entering and leaving your body. Both physical sensations encourage you to dream, creating an important space to imagine new futures.
Biographies
Syrus Marcus Ware
Syrus Marcus Ware is a Vanier Scholar, a visual artist, community activist, researcher, youth-advocate and educator. For 12 years, he was the Coordinator of the Art Gallery of Ontario Youth Program. Syrus is currently a facilitator/designer for the Cultural Leaders Lab (Toronto Arts Council & The Banff Centre). He is the inaugural artist-in-residence for Daniels Spectrum (2016/2017). Syrus is also a core-team member of Black Lives Matter Toronto.
As a visual artist, Syrus works within the mediums of painting, installation and performance to challenge systemic oppression.  Syrus' work explores the spaces between and around identities; acting as provocations to our understandings of gender, sexuality and race. His work has been exhibited at the Toronto Biennial of Art (2019), the Art Gallery of Ontario, the Art Gallery of Windsor, the University of Lethbridge Art Gallery, Art Gallery of York University (AGYU), Gladstone Hotel, ASpace Gallery, Harbourfront Centre, SPIN Gallery and other galleries across Canada.  His work has been reproduced in FUSE Magazine, The Globe and Mail, THIS Magazine, and Blackness and Sexualities, amongst others. His work has also been included in several academic journals including Small Axe and Women and Environment International.
In addition to the Church Street Mural Project (2013), Syrus has curated That's So Gay (2013-Present) at the Gladstone Hotel and Re:Purpose at the Robert McLaughlin Gallery (2014). He is part of the PDA (Performance Disability Art) Collective with Leah Lakshmi Piepzna-Samarasinha and co-programmed Crip Your World: An Intergalactic Queer/POC Sick and Disabled Extravaganza as part of Mayworks, 2014. Syrus is part of the Black Triangle Arts Collective (BTAC), a visual arts collective dedicated to exploring disability, racial and economic justice.
In 2017, Syrus was named the TD Arts Diversity Award winner through the Toronto Arts Foundation and the Toronto Arts Council. In 2015, Syrus was named a Vanier Scholar and was ranked 7th nationally. In 2012 he was awarded the Steinert and Ferreiro Award for LGBT community leadership and activism, the largest award of its kind in Canada, and in 2005, Syrus was voted "Best Queer Activist" by Now Magazine. In addition to sitting on several arts council juries, Syrus was part of the Canadian Jury for the Inside Out LGBT Film and Video Festival in Toronto in 2013, the Intergenerational LGBTQ Artist Residency Jury in 2015 and 2017, and the Ontario Public Service exhibition jury for Queer Landscapes, Queer Journeys: Reflections of LGBTQ rights and struggles in Ontario today in 2015 and 2017.
Syrus' chapter in Who's Your Daddy?: And Other Writings on Queer Parenting (Sumach Press, 2008) entitled, "Going Boldly Where Few Men Have Gone Before: One Trans Man's Experience of Fertility Clinics" and his co-authored chapter, "How Disability Studies Stays White and What Kind of White it Stays" are part of curricula at several colleges and universities. He co-edited a book chapter (with Zack Marshall) about disability, Deaf culture and trans identities in Trans Bodies, Trans Selves (2013) and coauthored "It Cannot be Fixed Because Is Isn't Broken" in Disability Incarcerated (2014), a chapter about the experiences of disability, racism and the Prison Industrial Complex. He is the author of Love is in the Hair, part of Flamingo Rampant's 2015 book series.
Syrus is a core-team member of Black Lives Matter-Toronto. For 17 years, Syrus has worked with Blackness Yes! to produce Blockorama (the black queer and trans stage at Pride), and other related events throughout the year. Syrus is also a founding member of the Prison Justice Action Committee of Toronto. For 17 years, Syrus hosted the weekly radio segment, Resistance on the Sound Dial on CIUT 89.5FM.  Syrus is a past program committee member for Mayworks Festival and is a past board member of the FUSE magazine. He is a founding member of the Transparent-cy Working Group at The 519 Community Centre. He helped to initiate the Trans-Fathers 2B course- the first course for trans men considering parenting in North America. Syrus is also a member of the Gay/Bi Trans Men's HIV Prevention Working Group for the Ontario AIDS Bureau and one of the creators of Primed: A Back Pocket Guide for Trans Guys and the Guys Who Dig 'Em.
Syrus holds degrees in Art History, Visual Studies and a Masters in Sociology and Equity Studies, University of Toronto. Syrus is a PhD candidate in the Faculty of Environmental Studies at York University.
You can find him on Twitter and Instagram. 
Yousef Kadoura
Originally from the metro Detroit area and raised in Ottawa Ontario, Yousef is a Lebanese Canadian actor, writer and producer, as well as a right leg below knee amputee. Yousef is a graduate of the Acting (2017) program at the National Theatre School of Canada, and since graduation Yousef has spent his time as an actor between Toronto and Montreal. In 2017 he produced and created the Walking the Space podcast, a three part series exploring disability in Canadian Theatre. In 2018 he became the co-Curator of the Flourishing series at Tangled Art + Disability in Toronto. Yousef has also written for publications such as Intermission Magazine, and Musagetes.
Yousef is a founding company member of Other HeArts, a new performance collective which came together initially as a producing vehicle for Yousef's show One Night in Aluna theatres Caminos Festival.  As an artist Yousef seeks to draw from a plurality of experiences and disciplines to expand the boundaries of performance in pursuit of accessibility, presence, and shared experience.
You can find him on his website and Instagram. 
Kayla Besse
Kayla Besse is a creative, artistic, and cultural producer and writer working in the intersection of disability arts and academia. She is currently working as the Public Education Coordinator for three interconnected disability arts organizations: Tangled Art + Disability, Bodies in Translation, and Creative Users Projects.
She works with the British Council Canada to deliver Relaxed Performance education and training to organizations across North America, having co-authored the report Relaxed Performance: Exploring Accessibility In The Canadian Theatre Landscape.
Kayla's writing and photography prioritizes digital accessibility beyond a 'checkbox' model, with the goal of enacting principles of disability justice and visibility. She has a particular expertise in literary and (pop-)cultural representations of disability, and her creative work privileges the work of disabled people in order to reconsider reclamations of power through life writing, feminist theory, and advocacy. Her Master's research examined the history of disability memoir in literature and film.
You can find her on Twitter and Instagram. 
Kristina McMullin
Kristina McMullin is an arts administrator and academic in training with an activist's heart. Her work investigates how arts and academia can bolster crip culture while pushing for necessary societal change. She has designed, promoted, and produced deliverables, events, and exhibitions through her work as the Communications Manager at Tangled Art + Disability. Her work as a research assistant on the SSHRC-funded project Cripping Masculinity uses accessible arts-based research as a tool to explore how Deaf, Mad, and Disabled cis and Trans men and masculine-identifying non-binary folks use fashion as a way of enacting their identities. Currently completing a master's degree in Communications and Culture, her academic research investigates how principles of Disability Justice can be brought into and influence society's understanding and practice of labour. 
You can find her on Twitter and Instagram. 
Listen to Crip Times Episode 1: The Syrus Marcus Ware Episode
Link to Full Transcript:
https://bodiesintranslation.ca/crip-times-episode-1-the-syrus-marcus-ware/
© 2020 Crip Times. All rights reserved.

Crip Times is a project of Tangled Art + Disability, Bodies in Translation: Activist Art, Technology and Access to Life, Re•Vision: The Centre for Art and Social Justice at the University of Guelph, and hosted on Drew Gurza's Wheels on the Ground Podcast Network.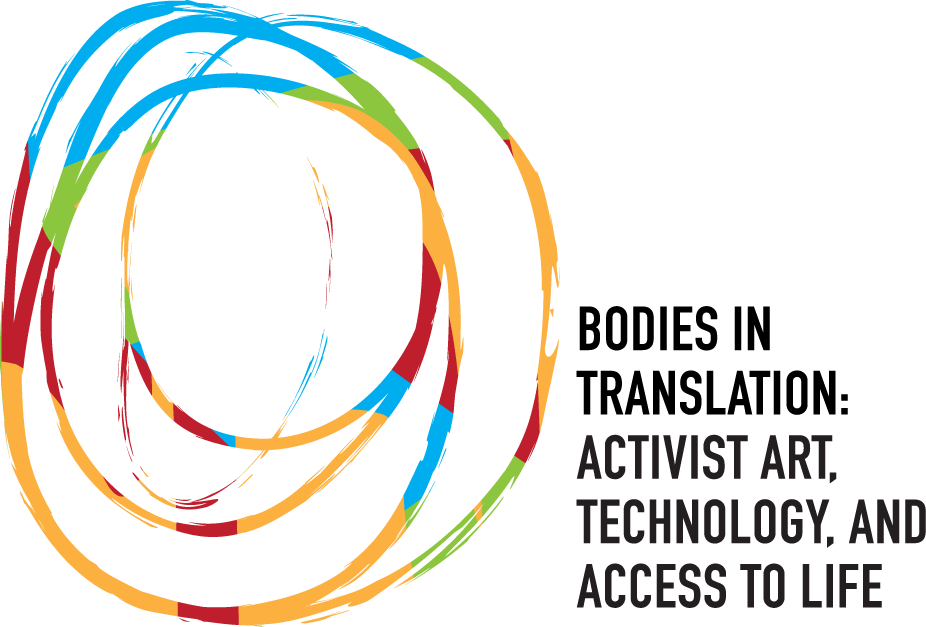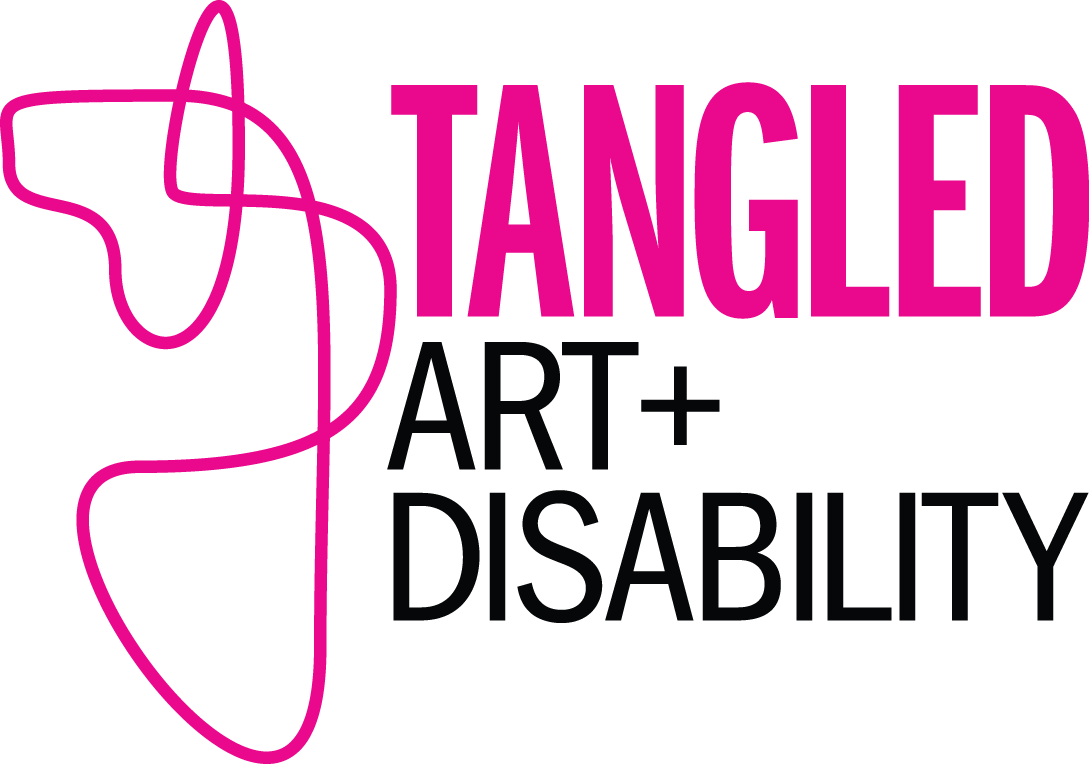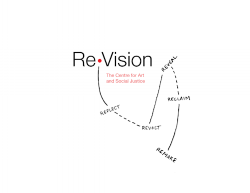 ---
Week 7 - available February 12
Featuring: Elder Whabagoon
The Sharing: A Vision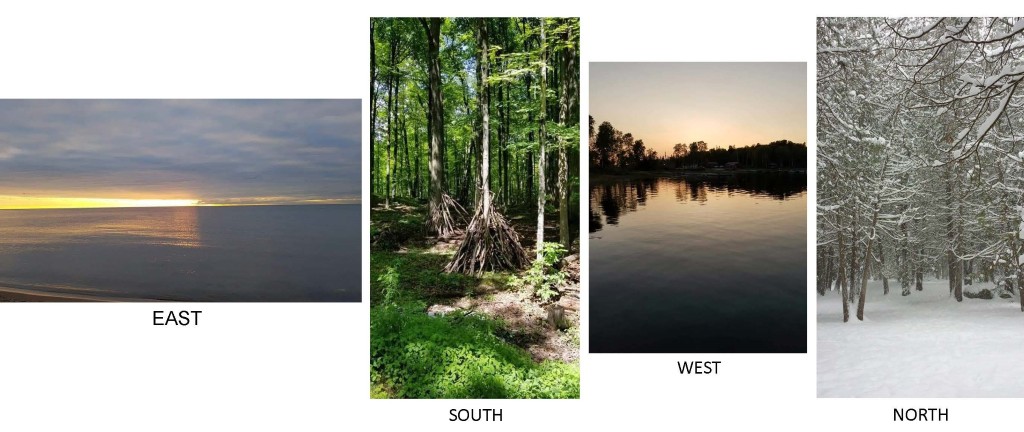 Description: The Sharing offers us lessons from a pipe ceremony that Elder Whabagoon conducted about a year ago. It focuses on the four directions. Elder Whabagoon helps us connect with the sun, water, air and ground and encourages us to say Miigwetch every day.
Listening Setting: If possible, please listen to Elder Whabagoon's teaching outside in the open air. If being outside is not possible, please stand or sit near a window. Find a spot in which you can see both the ground and the sky. Be aware of the water around you, whether it be a lake, river, snow, or the water within the earth or your body. Breathe deeply. Listen.
Biography: Elder Whabagoon is an Ojibway Elder, a member of the Lac Seul First Nation, and sits with the Loon Clan. Born in Sioux Lookout, ON, she is a Keeper of Sacred Pipes, active community member, speaker, land defender and water protector. Whabagoon is a Sixties Scoop Survivor and was raised along the shores of the St. Lawrence River and Lake Ontario.
Whabagoon recently accepted the position of First People's Leadership Advisor to the Dean at the John H. Daniels School of Architecture, Landscape and Design at the University of Toronto. She is co-founder, co-lead, and Elder for Nikibii Dawadinna Giigwag, a University of Toronto Access program that works with Indigenous youth to re-connect their spirit with the land and the water through land-based teachings, ceremonies and green infrastructure. Whabagoon has been honoured at High Table, Massey College, at the University of Toronto for her community work with Nikibii Dawadinna Giigwag. She presented her youth program to The Canadian Society of Landscape Architects (CSLA) in British Columbia and has been quoted in the CSLA publication Landscapes and Passages: Reconciliation Edition.
Never far from water, Whabagoon leads Sunrise Water Ceremonies and Gatherings by the Fire, to hold space for those who want to listen and share about sacred ceremony, land and water.
Whabagoon has led opening ceremonies, with song and drumming, for: OCAD University's Convocation and the landmark Shanawdithit, Indigenous Opera, World Premiere.
In her spare time, Whabagoon enjoys writing, painting, singing, drumming, and spending time with her husband of 23 years, Karl, Knowledge Keeper of the Eastern Door, L'Nu Nation, Lynx Clan, and her black cat, Theo.
"I honour my ancestors and the teachings of those who came before me." – Whabagoon
© 2021 Elder Whabagoon. All rights reserved.
---
Please check back for Week 8 programming.
Special thanks to: Dana Zamzul for editing assistance; Adam Wiendels Mel Racho and Xuan Ye for web support; Fernando Ciccotosto and Sarah Currie for design support; and, of course, all the artists.