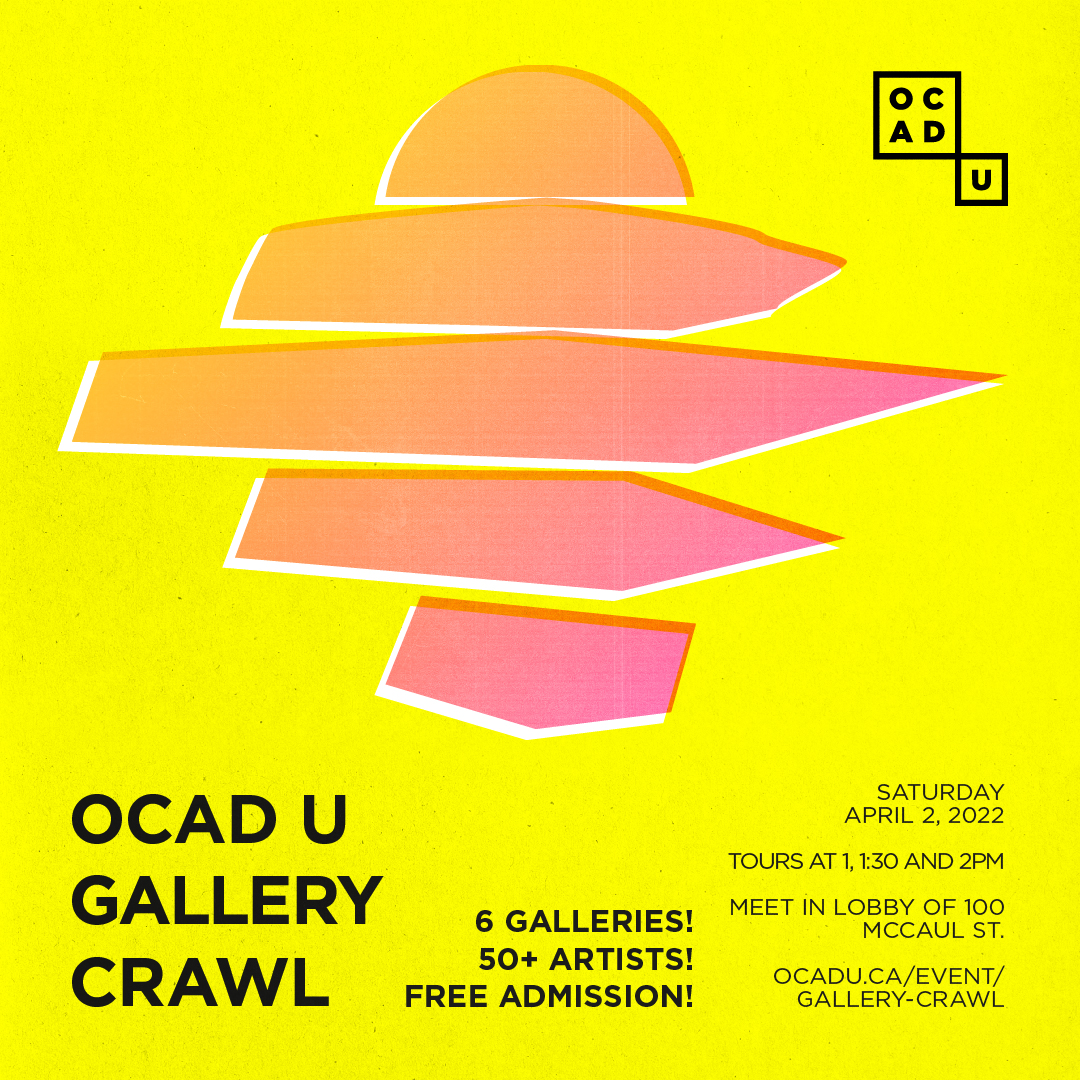 Join us for the OCAD University Gallery Crawl!
FREE guided tours of exhibitions at Canada's largest and oldest educational institution for art and design.
Hundreds of artworks on display, including painting, sculpture, new-media, photography, and live performance!
Over 50 artists including students and professionals are featured in venues across the OCAD U campus. 
Meet artists and curators in person to hear the stories behind their creative process!
Tours at 1 pm, 1:30 pm, and 2 pm meeting in the lobby of 100 McCaul St.
---
For full details download a copy of the Gallery Crawl booklet:
---
You will be required to show proof of vaccination and answer a COVID screening questionnaire to enter OCAD U.
Visitors can complete this up to 24 hours ahead of time by visiting: 

https://ocadu.apparmor.com/WebApp/default.aspx?menu=Welcome+to+Web+Self+Assessment
PLEASE PROVIDE THE SCREEN SHOOT OF YOUR SCREENING APPROVAL TO GAIN ENTRANCE.
YOU MUST ALSO SHOW PROOF OF FULL VACCINATION.

FACE MASKS ARE REQUIRED.