Join Emily Carr University of Art and Design (ECU) and OCAD University (OCAD U) in a series of thematic explorations around the responsible conduct of art and design research.
Public events will be held throughout October and November 2021.
A Keynote Artist Lecture by Ken Lum
Artist, Editor and Marilyn J Taylor Penn Presidential Endowed Professor Chair of Fine Arts at the University of Pennsylvania's Weitzman School of Design in Philadelphia.
27 October 2021, 6 PM PDT / 9 PM EDT
On Zoom: https://bit.ly/3ljgrbz
Information and Registration on Eventbrite: https://bit.ly/3iK9DSM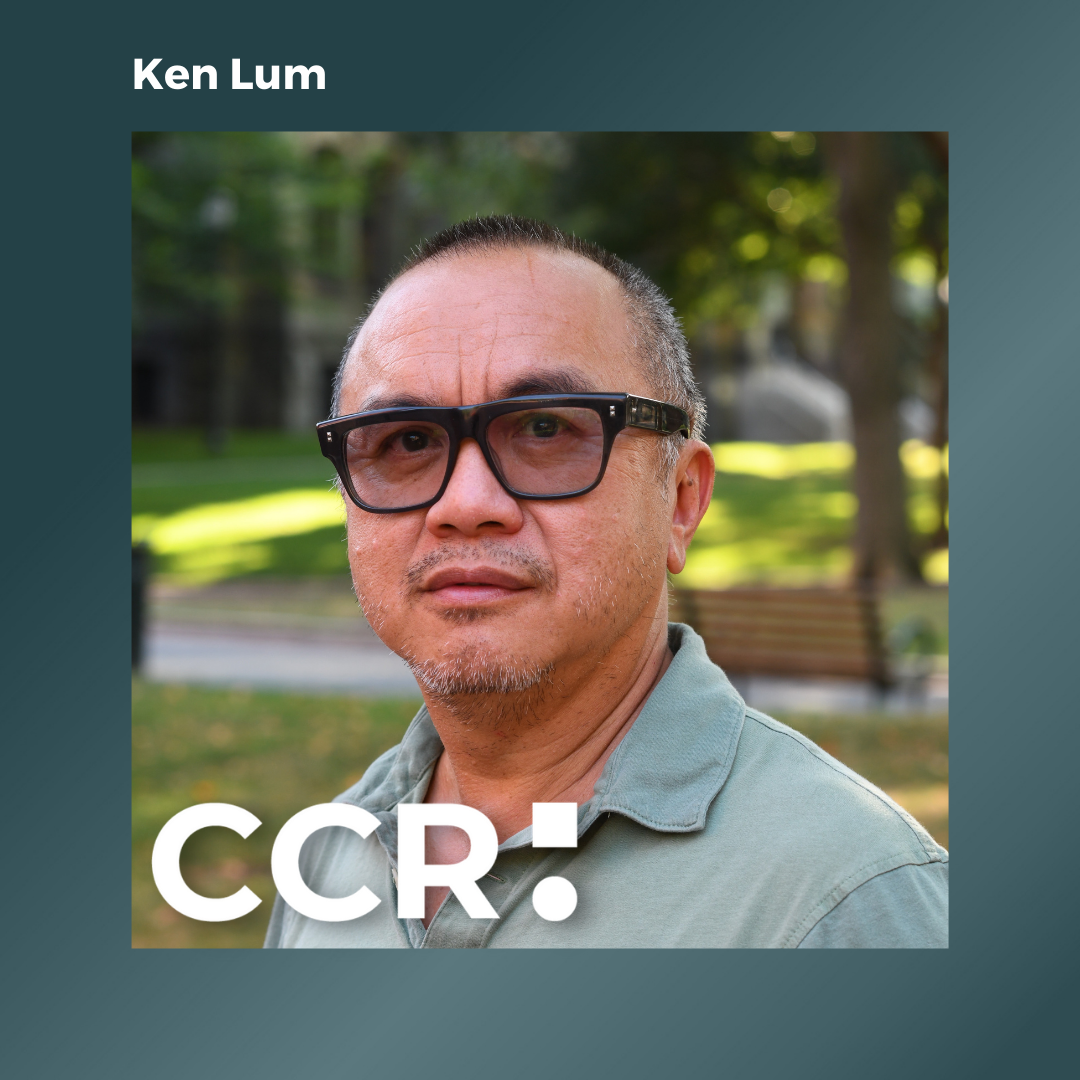 Ken Lum is an artist who has participated in numerous major exhibitions including Documenta, the Venice Biennale, Sao Paolo Biennale, Shanghai Biennale, Moscow Biennale, Sydney Biennale, Johannesburg Biennale, and the Whitney Biennial. He is the Marilyn J. Taylor Penn Presidential Endowed Professor Chair of Fine Arts at the University of Pennsylvania's Weitzman  School of Design in Philadelphia.
He is co-founder and founding editor of the Yishu Journal of Contemporary Chinese Art, arguably the publication of record on contemporary Chinese art. He is a prolific writer and has delivered several keynote addresses at major conferences and events, including the 2021 Becoming Public Art conference in Markham, Canada, the 2010 World Museums Conference in Shanghai, and the 2006 Biennale of Sydney in Sydney, Australia. A book of his writings titled Everything is Relevant: Writings on Art and LIfe 1991-2018 was published in 2020 by Concordia University Press. More recently, during pandemic time, he completed two feature length movie screenplays dealing with Chinese contract labourers set respectively in 1868 and 1885.
Since the mid 1990s, he has worked on numerous major permanent public art commissions including for the cities of Vienna, Rotterdam, St. Louis, Leiden, Utrecht, Toronto, and Vancouver. Lum has a curatorial record including co-curating Shanghai Modern: 1919-1945; Sharjah Biennial 7, Sharjah,  United Arab Ermirates and Monument Lab: Creative Speculations for Philadelphia. Lum is the co-founder and Senior Curatorial Advisor to Monument Lab, a public art and history collective founded in Philadelphia in 2012.
A survey exhibition of his work will take place in 2022 at the Art Gallery of Ontario in Toronto. Lum is represented by Royale Projects, Los Angeles, Magenta Plains, New York, Galeire Nagel/Draxier, Berlin, and Misa Shin Gallery in Tokyo.
http://kenlumart.com/about/biography/
Conducting Creative Research - upcoming public events:
November
December